How to Buy a House: 6 Essential Steps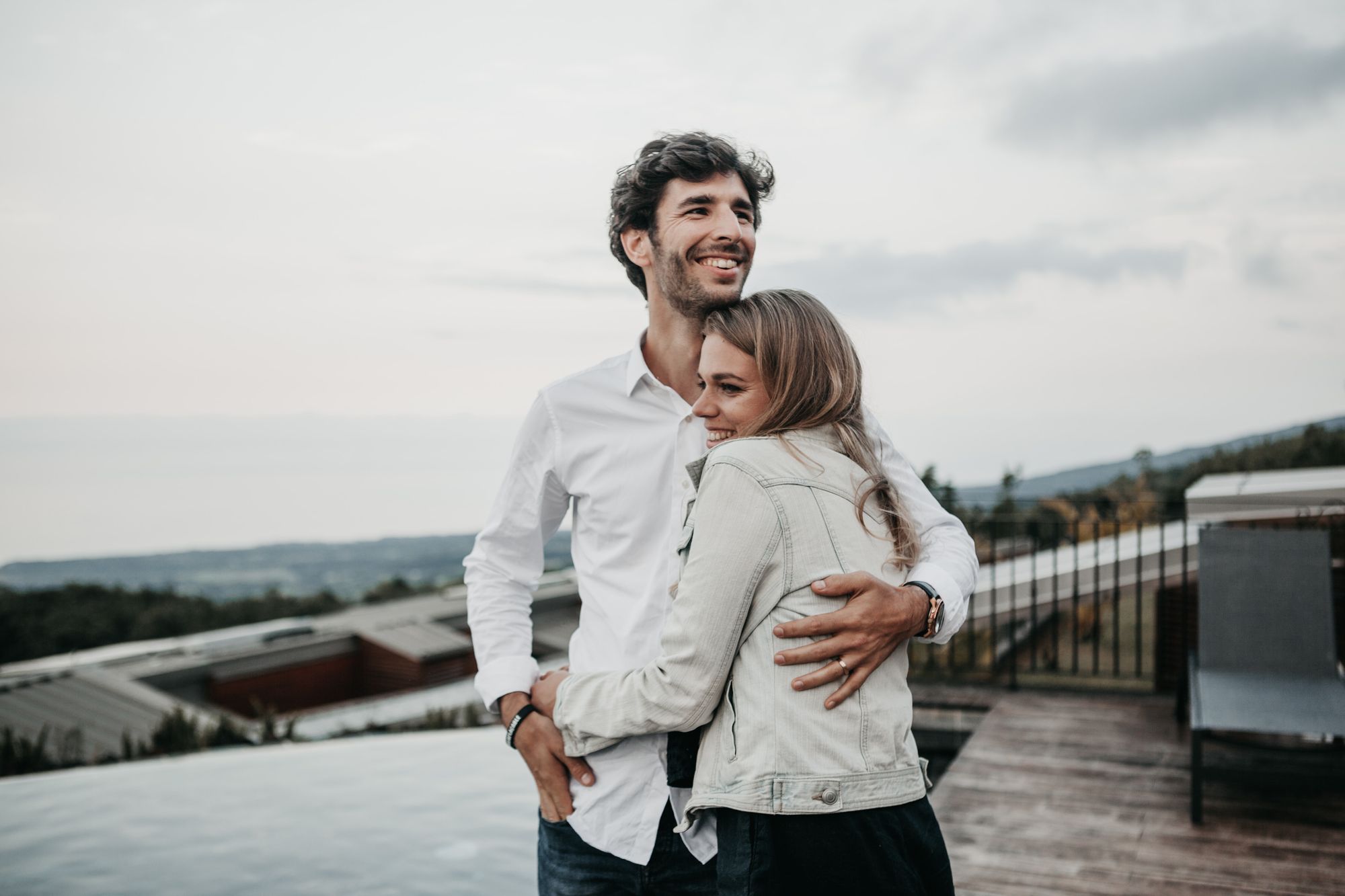 Sep 23, 2021
Most people assume they know exactly how to buy a house.
It's only when the time comes to actually get started that they realize buying a house can be a surprisingly daunting task.
Some people even put it off rather than put up with all of the twists and turns that can occur when hunting for the perfect home.
Fortunately, countless people have successfully bought houses without suffering through a convoluted process. In fact, buying a house should be pretty enjoyable.
Learn from those who have gone before you and you'll look back on your house-hunting experience fondly.
The 6 Simple Steps to Buying a House
If you're not sure how to buy a house or simply need a refresher, then just follow these six easy steps and you'll have nothing to worry about.
1. Make a List of What You Want in a Home and What You Need
The majority of people don't need any help deciding what they want in a home.
However, unless you plan on building your house, you're probably not going to find everything you want in a single home. You'll need to be a little flexible about your requirements.
That's why the first step is to create a list of what you want in a house vs. what you need.
Features you need are those that would be a dealbreaker if a house didn't have them. For example, if you have three kids, you might need four bedrooms, so you all have your own space.
On the other hand, things you want would be nice, but you know you could live without them.
Often, you could add some of your "wants" later, too.
For example, you could always have a pool installed or finish the basement yourself. It might not be ideal, but if you love everything else about a house, it's probably a reasonable compromise.
2. Determine Your Budget and Start Saving
Once you know what you want in a house, the next step is to begin saving for it.
You can use a budgeting calculator to make this much easier on yourself.
Just know that, aside from your credit score, your down payment will have the biggest effect on what you're able to afford. You could have the exact same financials as another person, but if they can put down $20,000 on a house and you can only put down $5,000, they're going to have far more options.
So, play with the down payment a bit until you can afford the kind of house that incorporates all of your needs and as many of your wants as possible.
Then, add in the other upfront costs you have to cover when buying a house.
That will give you a good target to aim for as you start to save.
3. Get Preapproved for a Mortgage
We'll get to the actual fun part – going out and looking at houses – in just a moment.
However, before we do, there are two more crucial steps you have to take when buying a house.
One is getting preapproved for a mortgage.
This is when a lender will look over your financials and tell you just how much of a mortgage they'll offer you.
Until preapproval, you're just making an educated guess based on that last step. You could be house hunting for months only to later discover that all of your favorites were actually way outside of your price range.
Therefore, after you have saved up for that down payment, go check with some lenders about what they're willing to offer. If you're not happy with the answers, you can always wait and reapply.
4. Start Searching For Homes Online & Attend Open Houses
Now that you have a better idea of your financial situation, you should start looking to see what homes are available in your price range.
Homes are updated every 5 minutes on SimpleShowing.com, so you can start your search there. You can also utilize other real estate websites like Zillow, Trulia and Realtor.com to see what is available. Keep in mind that most of these websites will likely have similar information as they all pull homes from the MLS.
Once you've found homes you think you like, you can start attending open houses on your own or book free tours through SimpleShowing.com. Both of these options are great, pressure-free ways to see some homes in person to help you get a sense of what's on the market that you actually like. It's also becoming more and more common for home sellers to host virtual open houses. Especially during the initial onset of COVID, giving homebuyers the ability to tour homes without physically being inside the home, is becoming an attractive option.  
Just remember that you won't be preapproved for your mortgage indefinitely. Most mortgage preapprovals last between 45 and 60 days, so start right away and try to fit as many showings into this timeframe as possible.
5. Find a Qualified Real Estate Agent
Once you get a sense of what is on the market, it is recommended to enlist the services of a qualified real estate agent.
A real estate agent is helpful at this point because they can give you a better idea of the market in which you are wanting to purchase and help you take the next step — making an offer.
At SimpleShowing, a dedicated agent will typically attend all tours with you, so you can utilize their expertise if you decide to put in an offer on a home you are touring.
The best part about working with a SimpleShowing Agent is that they actually share their commission with you because you've already done the work to find the home you want to put an offer on. In fact, SimpleShowing buyers typically get a check at closing for $5,000 that can go towards closing costs, new furniture and more.
At SimpleShowing, we make the process easy to find the best agent for you. SimpleShowing Agents handle 2-3X more transactions than your typical agent, so they have a better pulse on the market and are able to help you win your dream home faster.
6. Make an Offer
Finally, when you've found a home that meets your needs, has enough of your wants, and fits in your budget, it's time to make an offer.
Out of all of the steps so far, this is the most beneficial time to have the help of an experienced real estate agent. Not only will they help you draft an official offer letter, but they'll also give you valuable advice on what your offer should entail.
An experienced agent should be able to help you decide on a price you're comfortable offering, any closing cost credits you're looking to receive upfront, and any other requests you have for the seller — all while keeping your offer competitive.
They will also be able to speak with the seller's agent to understand the current offer situation and how you may need to adjust your offer depending on the wants of the sellers and demand of other buyers.
Are You Ready to Buy a House?
As you can see, learning how to buy a house is relatively painless.
By far, the most important step is securing the support of an experienced real estate agent. They can help you clarify your wants vs. your needs, assist with your budget, and, of course, find the kinds of houses you'd love to call home.
At SimpleShowing, we'd love to introduce you to these types of agents and offer you a Buyer Refund of $5,000 on average when you close.
Contact us today to learn all about how we're helping buyers just like you save money and find their perfect homes.