How To Choose The Right Living Room Seating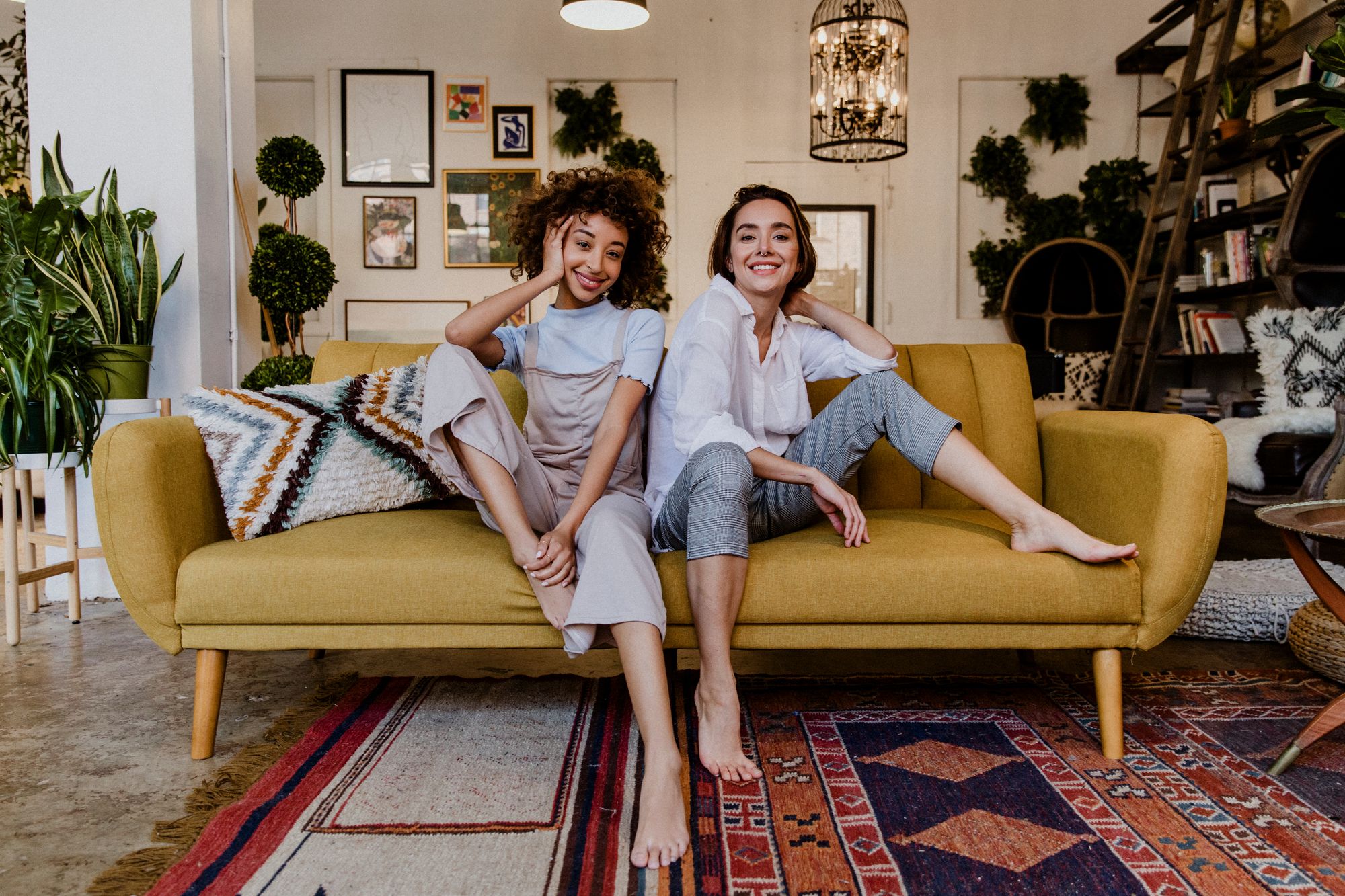 May 22, 2023
Your living room is one of the most functional spaces in your home. It's where everyone socializes, watches TV, relaxes, and spends time with their family.
Whether a homeowner or renter, choosing the best seating for the living room is key to providing a comfortable and functional space. Thus, investing in a good-quality sofa that is comfortable, stylish, and durable can create a cozy and inviting space for you and your family.
In this guide, we'll explore tips to help you choose the right living room seating that suits your needs and style.
1) Browse Trending Collections
Before making any decisions, it's vital to browse sofa collection to get an idea of what's trending and available in the market. Doing helps you align your requirements and understand the options better. Some popular collections include the following:
Sectionals: Sectionals are an excellent option for larger living rooms, providing ample seating space. They come in various configurations and can be customized to fit your specific needs.
Sofas: Sofas are a classic choice for living room seating. Options include traditional, modern, and transitional sofas. Consider your living room size and the number of people you'll accommodate when choosing a sofa.
Loveseats: Loveseats are smaller than sofas and are perfect for smaller living rooms or as an addition to a larger seating arrangement. You can pair them with an accent chair to complete the look.
Accent Chairs: Accent chairs are an excellent way to add style to your living room. They can be upholstered in various patterns. Popular designs include wingback, club, and slipper chairs.
The options above require buyers to understand their lifestyle, preferences, and available space above all else. Determining the seats' main functions and purpose can help you choose the right option.
2) Consider Space And Function
Once you know what type of seating you're looking for, it's essential to consider your living room's size and layout. Measure your space to ensure that the seating you choose fits comfortably and allows easy movement around the room. Consider the following factors:
Traffic Flow: Make sure that the seating arrangement doesn't obstruct traffic flow in the room.
Focal Point: Determine the focal point of your living room, whether it's a fireplace, a TV, or a beautiful view. Arrange your seating in a way that highlights the focal point.
Conversation Areas: If you plan on using your living room for entertaining, consider creating multiple conversation areas. This allows for smaller groups to gather and chat comfortably.
Your space and how you use the living room determine the size and shape of the seats you can buy. For instance, if your family is growing, you might want to make more room and bigger seats in your living room.
3) Choose Your Style

Remember, your living room seating should reflect your style and complement your home's overall design. Ensure that your seats don't clash with the rest of your decor. Consider these factors when choosing a stylish ensemble:
Color: Choose a color that enhances your existing decor. Consider adding vibrant hues to your seating if you have neutral walls. If you have bold wallpaper, choose a more subdued color for your seating.
Material: Consider the material of your seating, whether leather, fabric, or velvet. Each has unique advantages and disadvantages, so choose one that suits your lifestyle and needs.
Style: Choose a style that complements your home's overall design. Opt for a sleek and minimalist design if you have a modern home. If you have a traditional home, choose a more classic and ornate design.
There are no hard and fast rules for choosing the right seating style. Choose what you like most and don't be afraid to explore different design options to get what you want.
4) Prioritize Comfort
Comfort is vital when choosing your living room seating. A bad sofa can be uncomfortable, leading to back and other body pain. If you want to relax and enjoy your space, look into the following comfort criteria:
Cushioning: Choose a cushioning that suits your comfort level, whether it's firm or soft.
Depth: Consider the depth of the seating, especially if you're tall or have long legs. You'd want to ensure you can sit comfortably and have enough legroom.
Support: Look for seating that adequately supports your back and neck. This is especially important if you plan on spending long periods sitting.
These factors dictate how comfortable your seats would be based on your preferences. It's recommended to try the seats out before buying them. Remember, the more comfortable your seats are for you, the better you'll feel about your living room.
5) Consider Durability
You'd want to invest in seating that lasts many years, especially if you have children or pets. Avoid poorly made seats prone to wear and tear. Instead, look for seating made with high-quality materials and has a sturdy frame.
Leather and microfiber are popular choices for durable seating options. Leather is long-lasting and highly resilient to wear and tear. It's easy to clean and maintenance-free, making it a popular choice for families. Microfiber is another durable option that's resistant to stains and spills. It's also easy to clean and maintain, making it an excellent choice for high-traffic areas.
6) Opt For Seats With Storage Spaces
If you have a small living room or limited storage space, consider choosing seating that doubles as storage. For example, an ottoman with a removable lid can be used for storage while also providing extra seating. A storage bench can also be an excellent option for storing extra blankets, pillows, or other items. This allows you to maximize your space while still providing comfortable seating options.
Another option is to choose a sofa or sectional with built-in storage. Another option is to choose a sofa or sectional with built-in storage. These seats work well in small apartments or homes with inadequate storage space. Some sofas have hidden compartments or pull-out drawers underneath the cushions, providing extra storage space without sacrificing comfort.
Conclusion
Choosing the proper living room seating is a critical decision that can significantly impact your home's overall look and feel. You can find the perfect seating that meets your needs and fits your lifestyle by considering essential elements such as space, style, comfort, durability, and storage options.
More importantly, don't forget to test the seats before purchasing to ensure they're comfortable and meet your specific requirements. With these tips, you can create a cozy and inviting living room you'll love spending time in.