How to Find the Right Condo: Your Ultimate Guide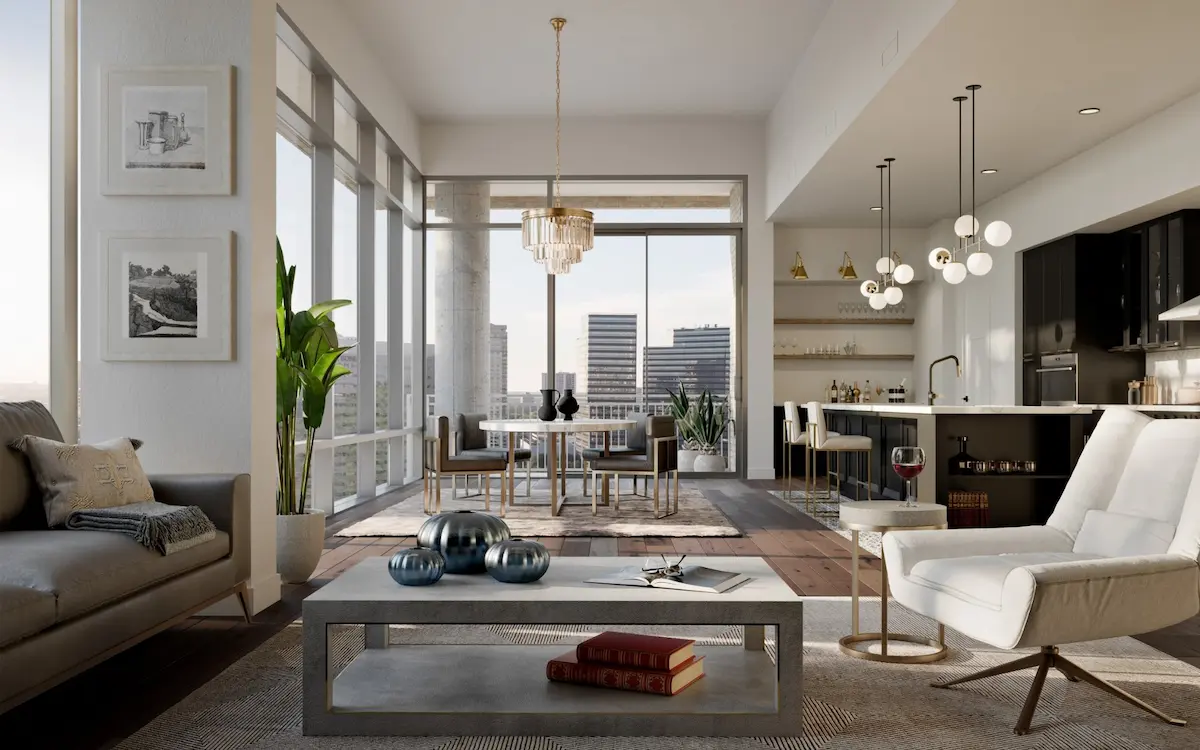 Oct 30, 2023
So you've decided to leave the world of rentals or make your first condo purchase? 
Condominium living, with its blend of community, comfort, and lifestyle, has become an increasingly popular choice for homeowners and investors alike.
But here's the twist: with the ever-expanding real estate market and a myriad of options to choose from, how do you find that perfect condo that isn't just a home but a lifestyle statement? 
Stick around, this ultimate guide is here to help you navigate the maze of condo hunting, ensuring that you make a well-informed decision that suits your unique preferences and budget. 
Budgeting and Financing: Know Your Numbers
Now, let's get real. Your dream condo comes with a price tag. Before you start scrolling through listings, establish your budget. Don't get lost in the sea of options; know what you can and can't afford. 
And remember, budgeting isn't just about the sale price. There are other costs associated with owning a condo, such as a monthly mortgage, homeowner association (HOA) fees, property taxes, and insurance. Yeah, those numbers add up that you'll need to factor into your budget.
Make sure these all fit within your financial parameters to avoid unpleasant surprises later on.
Define Your Must-Haves
Creating a list of your must-have features is essential. Think about your lifestyle, preferences, and priorities. 
Do you need a condo with a specific number of bedrooms, a home office, or a certain location close to work or amenities? Mark down what is non-negotiable. 
Then, identify your nice-to-have features, which are amenities or attributes that would enhance your living experience. 
All condos are not created equal, especially when it comes to amenities. Some feature gyms, others have communal gardens, and some even boast concierge services. 
So, decide whether you need a pool, a well-equipped gym, a rooftop garden, or anything else. But also consider essential amenities like parking, security measures, a communal laundry room, and perhaps even a community room or play area if you have or plan on having kids.
Understanding your priorities will help you narrow down your options and save time during your search.
Location: Search for the Best Fit
Ever heard the old adage, "location, location, location"? Trust me, it's not just a cliche. Location is the key when it comes to finding a condominium, as your location sets the stage for your lifestyle. 
First off, consider the community or neighborhood. Then, think about the logistical elements. How far is it from work or school? Are there grocery stores nearby? Can you access public transport easily? 
Since we're talking condos, the view from your potential home might also be a factor. We mean, who wouldn't want to wake up to a gorgeous skyline or calming waters? The local culture and community vibe can also be essential considerations.
Understand HOA Rules and Fees
Condo living often involves being part of a homeowners' association (HOA). HOAs have rules and fees that govern the community and property maintenance. There might be pet policies, restrictions on outdoor decorations, or even limitations on renting out your unit. Always check the homeowners' association rules or any community bylaws to ensure you know what you're signing up for, as they can affect your lifestyle. 
Additionally, carefully review the HOA fees, how much you are going to pay in HOA fees, and what they cover, as well as any pending assessments. You want to ensure these fees won't stretch your budget.
Find a Reputable Real Estate Agent 
A knowledgeable real estate agent can be your most valuable asset in the condo search process. They have access to listings of condos for sale, and insights about the market, and can guide you through the complexities of purchasing a condo. 
So, make sure to choose an agent who specializes in condos and is familiar with the area you're interested in. Their expertise can save you time and money by helping you find the best deals and ensuring a smooth transaction.
Inspect the Building and Its History
Once you've found a condo that catches your eye, it's time to dig deeper. Research the building's history, including maintenance records, any past or ongoing legal issues, and the financial health of the HOA.  
Unless you have an eye for spotting structural issues or hidden faults, bring in the experts. Getting a pro to inspect your potential condo can save you from a multitude of headaches down the road. Think of it as an investment in your peace of mind.
Conclusion
Finding the perfect condo ain't a walk in the park. It's a challenging but rewarding journey that requires thought, research, and maybe a couple of aspirations. 
So, what have we learned? Location rules, budgeting is your ally, amenities are the cherry on top, and never underestimate the value of professional advice.
There you have it, a comprehensive guide to finding your dream condo. What's the next step? 
Well, we'd say it's time to hit the market and start exploring those condos for sale.