How to get into rental properties
Nov 1, 2022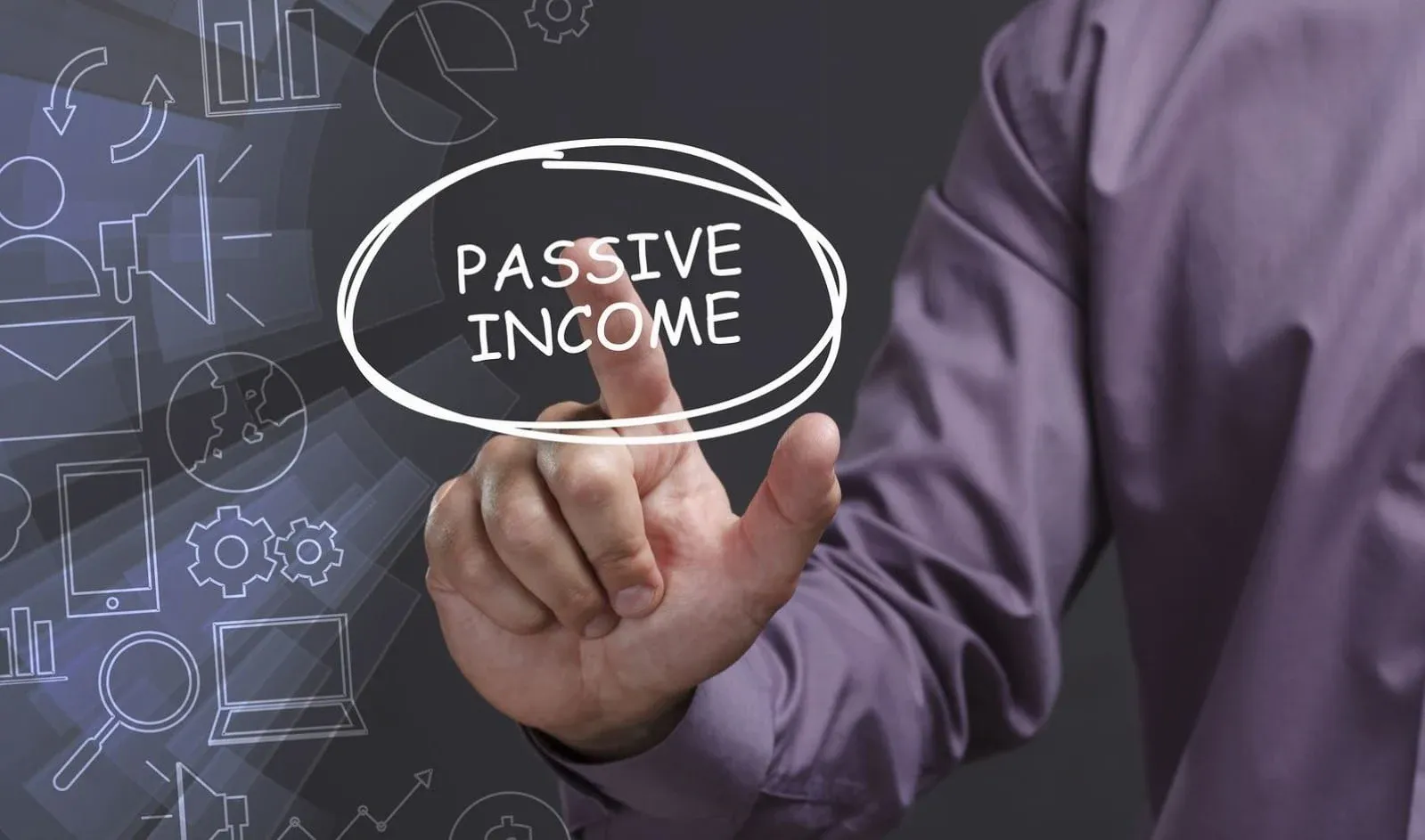 "Landlords grow rich in their sleep without working, risking or economizing," wrote John Stuart Mill in his Principles of Political Economy. What was true in 1848 remains true today.
The beauty of passive income


Real estate investing - specifically residential rental property investing and many forms of commercial real estate investing - produces passive income such that the property owner does not need to actively do work in order to generate an income stream.
What jobs, activities or investments can you name that provide passive income that requires little or no work? Can you think of at least three examples? How about just one?
When pressed to name a form of passive income, most people respond with the answer:  "dividends". Which certainly is true and also one of the oldest forms of passive income. But surely there are others right?
There are modern/digital forms of passive income that have become popular in the last few years, such as influencer marketing, where you have a massive Instagram following, for example, and companies pay you to feature their brand on your profile.
As you can see, there are several forms of passive income and certainly we could continue naming other examples. The idea, of course, is that you do really no work (or very little work) and the asset, investment or project pays you each month or each year for some period of time or even in perpetuity. We also have residual earnings from copyrights such as music deals, movie appearances, photography and online courses, etc. All of these could be considered passive income.
But the important question to consider is "which form of passive income is the best?" and is real estate the right choice for you.
Naturally, this depends on many factors - such as your talents, your interests and even your geographic location or access to capital. Not everyone can sing or act, but most everyone can invest in real estate. And I'd challenge you to truly dig into the list of the 15-20 ways you can earn passive income. In my experience, there's only one that truly rises to the top - rental properties.
Sure, I'm a bit biased because I love real estate. I dream about houses for goodness sake! I realize not everyone will have this same passion and that's okay. But, consider this: there is no singular, practical playbook to becoming an instagram influencer or recording your first album. Real estate is a bit more predictable and much more reliable. Those that have had success can channel their learnings. And with about 100 million properties in the US, there's plenty of opportunity for new investors.

How to start investing in rental properties
Whether you want to generate $500 a month in passive income or $10,000 a month in passive income, this article will empower you with ideas to get started. Ultimately, the goal is to rely less on your 9-5 job and gain more financial freedom. Whether you want to simply build additional wealth or your goal is to quit your day job and retire early, rental investing is a fantastic model for accomplishing financial goals that you may have never thought would be possible.
Step 1: Access Cash Needed
What is your cash on hand? Determine your budget based on liquidity and availability of obtaining cash. You can get started with as a little as $5,000.
Generally you need a 20% downpayment to purchase a rental property, but there are ways to avoid this if you purchase the home initially as an owner occupant or if you take advantage of monetary seller contributions or credits.
Step 2: Determine Property Type
Decide on your approach and strategy. Rental investing comes in many shapes and sizes. You can rent single family homes, apartment buildings, retail space, Airbnb's, duplexes, etc. What is your sweet spot for your lifestyle and budget?
Step 3: Locate a Lender
Decide which lending type is best for you. Investors have several different options these days. You can use a hard money lender, a traditional bank, an FHA loan, a syndicate or a variety of other creative financing options.
You can also purchase your first rental using a conventional mortgage if you buy it initially as an owner occupied residence. You may need to evaluate your credit profile as this dictates which financing option might be best.
Step 4: Choose a Market
Most first time investors purchase properties local to where they reside. That said, often times a higher yield can be found out of state. If this is the case, research the out-of-state market and work with a local agent if necessary. Wherever you're looking, make sure the city is growing, has strong economic conditions and a stable job market. Some investors prefer states with favorable landlord laws and low taxes, both of which tend to be states located in the southeast.
Step 5: Familiarize Yourself with Mechanics of a Deal
Many investors don't anticipate costs beyond the downpayment to close on the property. But there are other factors that can increase your initial investment and impact your yield. For example, it might make sense to avoid a heavy remodel project on your first property in order to conserve cash and secure a tenant quickly after closing.
Learn the mechanics of rentals. Learn cap rate, NOI, cash on cash return, yield, etc. Understand the monthly cash flow and calculate potential vacancies as a factor that might impact cash flow.
Step 6: Find a Homerun Deal
You don't need to buy the first property you see. Create a spreadsheet and challenge the assumptions of your numbers.
Here are a few rules of thumb to think about when shopping for a home run deal:
Choose a market with population growth. It doesn't need to be skyrocket growth, but it shouldn't be flat and certainly should not be declining.
Pick a property in a good school district.
Choose a market with a positive political climate. Big cities with crime and political discord might spell doom for property taxes and job growth.
Choose a neighborhood that has a high probability of rent increases over time. This is mostly defined by historical rent increases and net in-migration.
Evaluate the gross yield and try to find a property that has an annual yield that is 10-20% higher than similar rental comps in the area.
Make sure the home is not in a flood plain. You can check with the agent or the flood maps, which are publicly available.
Find a property that requires low maintenance.
Step 7: Ask the Right Questions
Here are a few you might consider when searching for properties and ultimately investing in them:
How much monthly cash flow am I seeking? (e.g. $300 per month, per property for example)
What is my investing criteria? Maybe you will only buy homes that are built after 1995 or maybe you will only buy ranch homes. Or perhaps you require at least 2 full baths.
Will I source the properties on my own, or enlist an agent?
How can I win the house if there are multiple offers? Explore the common terms in a contract, such as due diligence, special stipulations, appraisal contingency, etc. Understanding these terms might be the difference in winning or losing a great property.
Step 8: Always be Searching
Always be learning and always be searching. You've probably heard the phrase "always be closing", which is commonly used by salespeople. Well, in real estate, there is so much to learn and there are always deals to be found. And to find the right property, you need to be searching the MLS (via Zillow or other app) every day if you're serious about finding a great investment property.
Follow our blog to learn more about investing in rentals, buying homes, listing and selling properties and operating short-term or long-term rentals.
Get in touch. Send us a message now.