How to Get the Best Deal for Your Home in a Seller's Market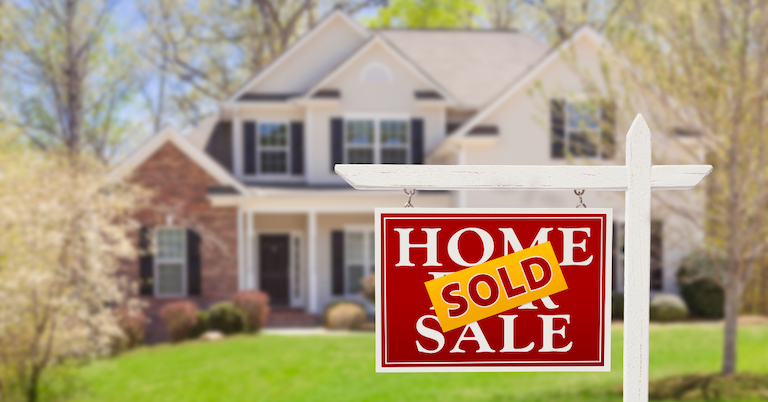 Feb 1, 2023
Post sponsored by Maverick Group
Demand for homes has never been higher as mortgage rates have lowered and potential buyers are taking advantage of this. The housing market is seeing a rise in buyers along with the low inventory.
A seller's market is when there are more potential buyers than houses on the market. In a seller's market, sellers will see increased buyer demand and multiple offers on a home. In turn, the seller gets more negotiating power and causes an increase in price.
In this competitive market, it's important to sell a home quickly as too many days on market can cause suspicions among customers that there's something wrong. Here are a few ways homeowners can try to get the best deal when selling.
Know Your Target Market
Attract the type of buyer you want. Each buyer has their own specific needs and wants.
For example, a single-family home in good condition will attract buyers who are ready to move in. Older clients may be looking to downsize to a smaller home while younger buyers will likely want something affordable as first-time home buyers so it's important to understand who you will be marketing your home too.
Both the United States and Canada are heading into one of the largest surges in real estate demand that the country has ever experienced. This has led to a large imbalance in supply and demand and most cities are now in a seller's market because of it.
Low mortgage rates have enticed prospective buyers to start purchasing homes even though many people are paying upwards of 10% on top of the original home sale price.
This is a great opportunity for anyone looking to sell their home and downgrade to something smaller.
Neighborhoods
Neighborhoods set the tone of what kind of house to expect, along with pricing. People touring upscale neighborhoods will expect homes to have a large backyard, patio, or driveway. If they have toured multiple houses in the area, they will carry these expectations with them.
The same goes for other types of neighborhoods. If you are going to make any upgrades, match them to the other homes in the area.
Old, outdated hardware will leave the home underappreciated. But say you are the only house with a pool in the neighborhood, it will help you be more competitive but will also increase the asking price among competitors, which not all clients are ready to do.
Upgrades can cause the price to over appreciate, prolonging the days on market. So make upgrades that match other homes to find a realistic purchase price.
Improve Curb Appeal
Keep a well-maintained and welcoming front yard. It creates a strong first impression when buyers arrive to visit the house. It also shows a responsible homeowner who has taken good care of his or her property, giving prospects more confidence and trust.
Homes that have had landscaping done in the past are encouraged to touch up to boost appeal. Landscaping has increased the value of a home by 5.5% to 12.7%, according to a Virginia Tech horticulturist.
Repairs
Repair or replace any plumbing, electrical, or carpentry issues that could cause reservations. The list includes doorknobs, a fresh coat of paint, light fixture installations, leaky sinks, or other areas of concern within the home.
People looking to buy a house are looking for ones that are ready to move into. Brad Chandler, CEO of Express Home Buyers says "If people see something broken, they may question how well the home was cared for and worry about the integrity of the less obvious things that they can't see."
Take care of tasks that will help improve the house, but do not make massive upgrades that are not guaranteed to be recouped in the selling price.
Focus on areas such as the kitchen, the main attraction to many prospective buyers. Replace small things like cabinet pulls, old appliances, or faucets to create a visual impact.
Bathroom lights, shower fixtures, and vanity can also be updated to keep a modern look.
Stage Your Home
77% of realtors saw that clients find it easier to imagine the property as a future home if there is staging. The most important rooms to stage are the living room, master bedroom, and kitchen.
Hire home stagers to de-personalize the home and de-clutter any messes. If there is too much emotional attachment, it makes it hard for buyers to imagine their own things in the home. Home stagers help set up a neutral scene, rearrange furniture to best showcase the floor plan and maximize the use of space.
Virtual Home Tour
The pandemic has changed the way houses have been viewed. Realtors have adapted to this shift by offering virtual home tours. Realtors conduct the first point of contact through Zoom tours, FaceTime, and WhatsApp to walk around and talk about the selling points of each home.
This has resulted in two-thirds of buyers placing an offer despite never setting foot into the home, from a study by Redfin on American homes in 2020. Based on the evidence, virtual home tours are growing in demand to meet current issues and will continue to be a norm in the future.
By offering virtual tours, the pool of potential customers broadens, allowing people from outside the city or are limited by COVID-19 restrictions to add more homes to their lists.
Consider working with a real estate agent to get everything set up. They can stage the home for viewing, hire photographers for the best lighting and angles, and direct buyers to the best areas. Realtors will help showcase surroundings, including the backyard, neighbourhood, popular trails or paths, or community lakes for the full experience.
Smart Home Technology
Homes with an additional upgrade of smart home technology will appeal to younger target markets and help stand out among the other listings. Homeowners that are installing a Ring doorbell or Nest thermostat can keep the property up-to-date with modern tastes. While some smart home solutions require monthly, ongoing fees, there are several video doorbell options that don't require a monthly subscription.
As younger consumers are more conscious about energy efficiency, small things like smart lights will increase appeal for their longer lifespan and safer materials.
Find a Good Price Range
Research the prices of other houses on the market and near your neighbourhood to see what buyers expect. If your price range is too high, it can drive prospects away.
Try to start with a price slightly below market value. In a seller's market with current demand, it will create a sense of urgency and drive offers. Multiple offers increase the asking price and give the seller a stronger negotiating position.
Work with a Real Estate Agent
A real estate agent can work wonders. They understand the target market for selling each home, know the local market, and will find the best selling price for your home.
If you're looking to sell your house, or know someone who is, find an agent that will listen to your priorities and goals so they can help put it on the market for a fair price.
Conclusion
It is a hot market right now for sellers. Many are putting homes for sale and buyers are quickly putting down offers.
To stay ahead while getting a great deal out of your home, follow these trends for great results. A well-maintained home will impress prospects and increase any buying opportunities.
Remember to differentiate yourself from other homes through upgrades and smart home installations. Offer virtual reality tours to become accessible to all buyers. Follow these tips and see what amazing offers you'll receive.