How To Incorporate Style And Functionality Into Your Roof? Top Ideas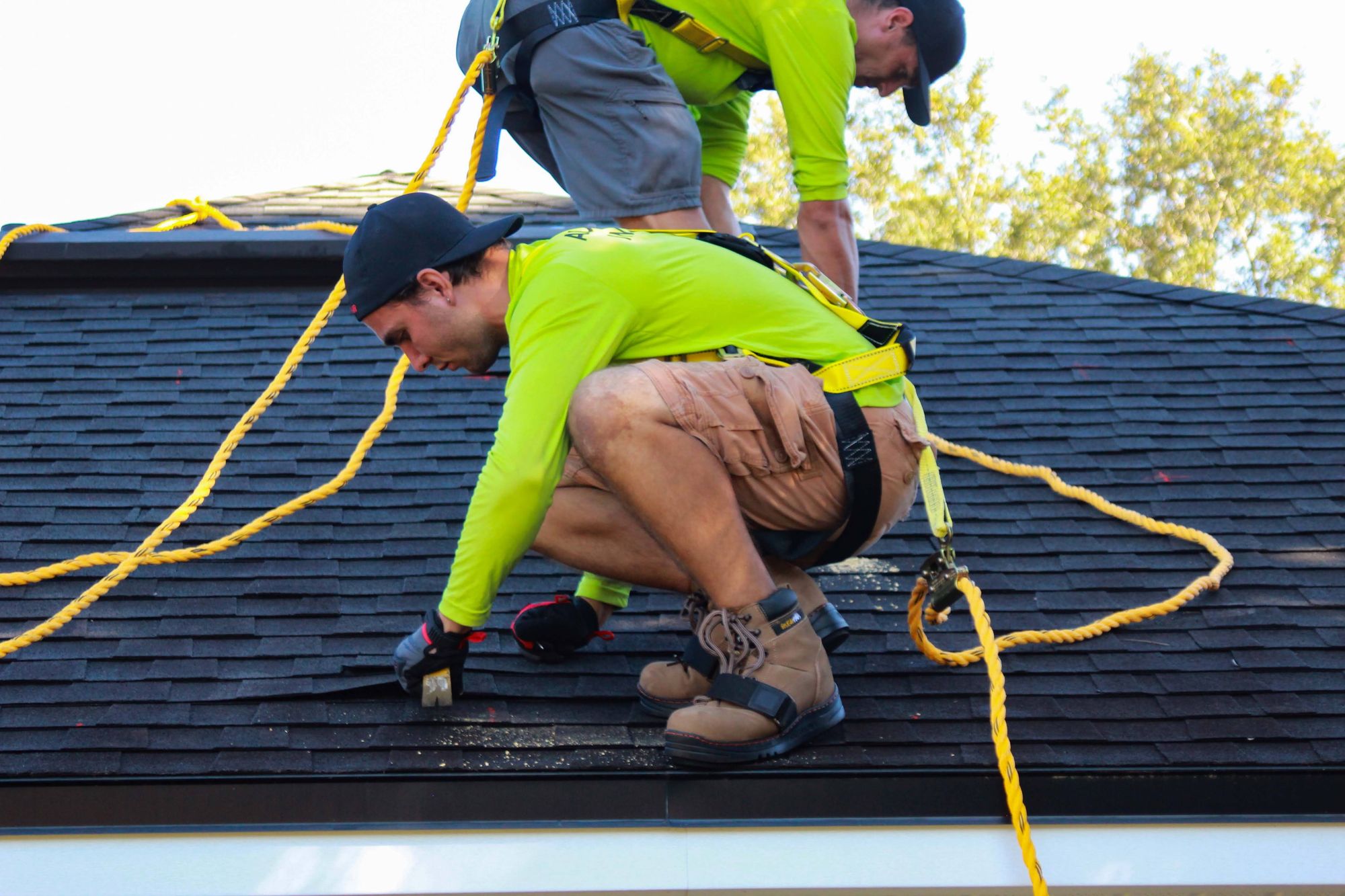 Apr 9, 2023
Is your roof in desperate need of an upgrade? Does it lack the style and functionality that other roofs around your neighborhood seem to possess? If so, don't worry - we have some great ideas for how you can incorporate both style and practicality into your roof. From ensuring that it suits all of your aesthetic needs to make sure that it meets all functional requirements, no matter what materials or features you use, you can still find a balance between both. Let's explore the top ideas for incorporating style and functionality into your new (or existing) roof!
Consider Your Roof's Aesthetics When Incorporating Style and Functionality
When incorporated thoughtfully, the aesthetics of a roof can have a major impact on the overall look and feel of your home. Consider how both style and functionality work in harmony with your roof. From classic shingle roofs to more modern metal designs, different materials provide distinct advantages that can be tailored to meet your needs. Get inspired by all the possibilities your roof offers—from performance to color and texture. Ultimately, take into account the unique architecture of your home when selecting a roof design so the entire structure is enhanced from top to bottom.
Invest In Professional Design And Installation Services For Guaranteed Results
Investing in professional design and installation services for your roof can bring peace of mind and guarantee quality results that last. Experienced contractors understand the nuances of both style and functionality to ensure your roof is up-to-date with current trends while still providing essential protection from the elements. An expertly designed and installed roof can transform a space into something more eye-catching, and the right installation team will work closely with you to realize your exact vision. They will also be able to suggest residential roof inspections and maintenance schedules that can protect your investment for many years to come. Just  make sure to research the company you're interested in working with and ask for references before signing any contracts!
Choose The Right Roofing Materials To Enhance Your Home's Style
When it comes to choosing the materials for your roof, there is a multitude of possibilities beyond just standard asphalt shingles. Of course, incorporating both style and functionality into your roof is essential to making sure it looks as good as it performs. From cedar shake to energy-efficient metal roofs, numerous options can fit any aesthetic and budget. Plus, you'll be adding value to your home and improving its curb appeal in the process. Simply put, don't settle for anything less than the right materials when it comes to upgrading or replacing the existing structure of your home!
Balance Visual Appeal With Durability In Mind
When it comes to your roof, you don't have to sacrifice one for the other—visual aesthetics and durability can both be cleanly blended into the same project. It's all about engineering a harmonious balance between the two. Choose materials that are both visually pleasing but also tough, like ceramic shingles, which come in lots of colors and textures, as well as metal roofs. Keep in mind that quality is always essential: go for top-rated sealants and roofing shakes to make sure your roof looks great and provides lasting protection from the environment. And of course, don't forget periodic maintenance; an annual inspection can ensure that your roof remains up-to-date. With a bit of careful consideration and planning, you can have a comfortable home with a beautiful roof that takes whatever weather comes its way in stride.
Upgrading your roof can be a major undertaking, but it doesn't have to be intimidating. By balancing the functionality and style of your project, you can create a roof that is both aesthetically pleasing and highly resilient. Invest in quality materials and a professional installation team to guarantee the best results, and make sure to factor in regular inspections and maintenance schedules for long-term protection. With the right design, your roof can be an integral part of transforming your home into something special.