How To Make A Living As A Landlord
Dec 29, 2022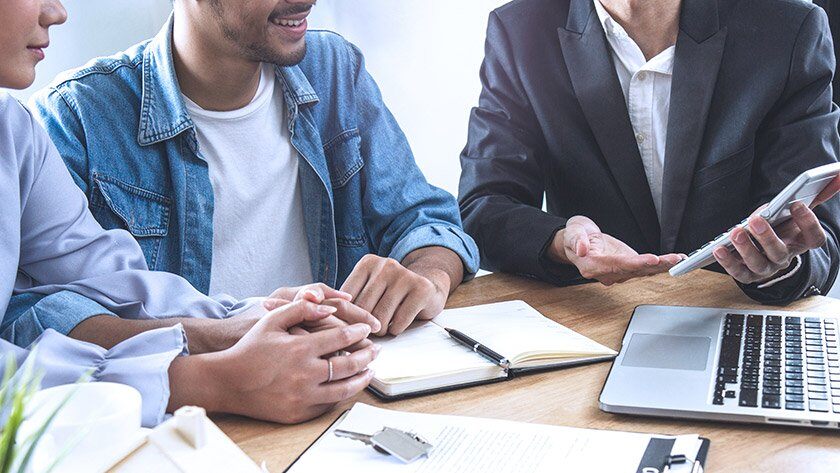 Being a landlord can be both financially rewarding and personally fulfilling. Not only do you get the satisfaction of owning your own property, but you also have the potential to make money from it too! However, becoming a successful landlord requires more than just owning a piece of real estate - there are several steps that must be taken in order to make sure that you're able to make a living from it. In this blog post, we're going to cover the steps you need to take in order to make a living as a landlord. We will also cover some tips and tricks for making sure your venture is a financial success. So, whether you're already a landlord or looking to become one, this blog post is for you!

1) Make Use of Technology

Nowadays, technology has made it easier than ever to own and manage a rental property. There are tons of online services that can help you with the tedious tasks of screening tenants, collecting rent, and marketing your property. Even if you're new to being a landlord and don't have much experience, there's no need to worry - these services make it easy for you to get started. You can use software for self-managing landlords to automate the process of collecting rent, finding tenants, and managing documents. This will help you to save time and money in the long run. Additionally, there are also property management services that handle the entire process for you, taking away the hassle of managing a rental property. This is especially helpful if you own multiple properties or don't have the time to manage them yourself. So, make sure you make use of technology to help you manage your rental property.

2) Know and Follow the Law

It's important to be aware of the laws and regulations that govern rental properties in your area. This includes things like tenant rights, fair housing laws, and eviction policies. Knowing the local laws can help you avoid penalties and fines, as well as make sure that your tenants are being treated fairly. Additionally, it's also important to be aware of the taxes that you will need to pay on rental income. Making sure you know the laws and regulations can help you avoid costly mistakes in the future.

3) Have a Solid Plan

Having a clear and realistic plan is essential when it comes to making a living off of rental properties. You need to have a strategy for finding tenants, collecting rent, and maintaining your property. Additionally, you should always be aware of the potential risks that come with owning rental property so that you can be prepared in case something does go wrong. Having a solid plan in place can help you avoid costly mistakes and maximize your potential to make money.

4) Invest in Your Property

In order to make sure that your rental property is providing you with an adequate income, it's important to invest in it. This means making small investments such as painting the walls or replacing outdated appliances. Additionally, investing in improvements such as energy-efficient upgrades can help you save on utility costs and attract higher-paying tenants. Investing in your property can also add value and increase your chances of making a profit from it.

5) Market Your Property
Furthermore, it's essential to make sure your property is being seen by potential tenants. There are a variety of ways that you can market your property, including online advertisements and open houses. Additionally, networking with local real estate agents or other landlords can be a great way to get the word out about your rental property. Taking the time to market your property properly is key to making sure you find the right tenant for it.

6) Have Patience

Being a landlord can be trying at times, so it's important to have patience and be prepared for bumps in the road. Make sure you remain calm in difficult situations and avoid taking out your frustration on tenants or employees. Having patience and understanding can go a long way when it comes to running a successful rental property.

Owning a rental property can be a great way to make money and build wealth. But, it's important to make sure you're well-informed and prepared before taking the plunge. By following these tips, you can set yourself up for success as a landlord and maximize your potential to make money from rental properties. So, make sure you do your research, invest in the right technology, know and follow the law, have a solid plan, invest in your property, market your property, and have patience. Doing so can help ensure that you're successful in the rental property business. Good luck!
Get in touch. Send us a message now.