How To Make Your Garden Look Beautiful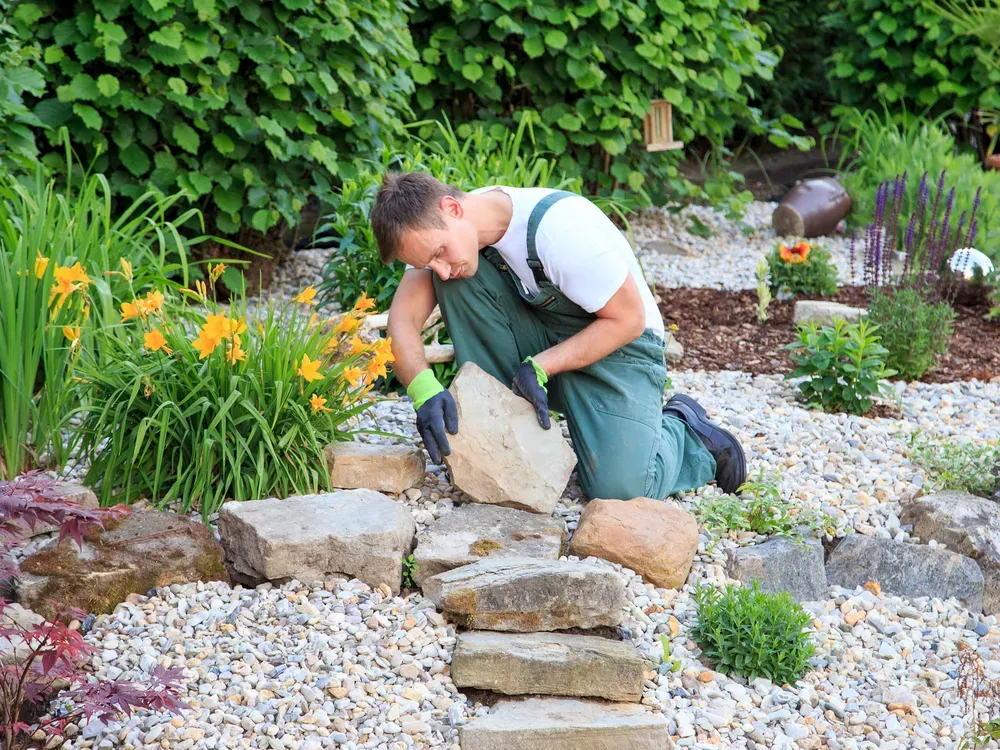 Mar 8, 2023
When summer rolls around, your thoughts likely turn to spend time outdoors in a tranquil oasis of green and blooms. The perfect garden captures nature's essence while providing an opportunity for creative expression and artistry. A beautiful backyard or front yard can make all the difference in enjoying outdoor living at its finest. With that in mind, here's how to easily create a stunning garden, even if you have yet to gain any gardening experience.
1. Start With the Basics
When striving for a beautiful lawn, the first step should always be well-taken plant care. Reading plant care guides and articles is vital in understanding how to tend your grass and rid your yard of unwelcome weeds. Plus, if you're equipped with the right tools and have acquired the knowledge necessary to put that information into practice, you can easily tackle regular maintenance. Proper plant care is an integral part of having a successful yard – invest time upfront, and it'll pay off.

2. Select the Right Plants for Your Garden
Before you start adding a variety of plants to your garden, be sure to take the climate and sun exposure into account. Your options will differ depending on where you live and what type of environment your garden is in. For example, if you have a milder climate, try some tropical foliage that might struggle in other areas with more extreme temperatures.
If your garden is shaded or has limited sunlight exposure, investigate which species tolerate these conditions. Once you've narrowed the possibilities based on hardiness zones, soil type, and other environmental considerations, step back and appreciate all the available choices before deciding which ones suit your garden best.

3. Create a Focal Point
Adding an ornamental bush or trellis to the center of space is a great way of creating a visual focal point and smartly combining form and function. Whether you're delineating spaces, adding height for screening, or drawing attention toward your seating area, a statement piece like this can completely transform a room from just 'okay' to something more special.

With careful design and creative combinations of natural materials like wood, stone, and metal finishes, you can have an eye-catching feature that is both beautiful and practical – guaranteed to make all of your guests take a second look.

4. Utilize Multi-Level Gardening
One of the best ways to make your outdoor spaces feel dynamic and ever-changing is to incorporate multi-level gardening in your yard. This method involves creating a garden layout where the plants are vertically and horizontally layered. Placing your highest plants in the back allows shorter plants to naturally move into the forefront, providing an interesting landscape that keeps things visually exciting.

Adding vertical elements like trellises also gives a three-dimensional quality. You can tie it in with winding vines that bring out natural beauty or splashes of color with flowers. The possibilities are truly endless when you incorporate multi-leveling into your garden design.

5. Introduce Container Gardening for Easy Transitions
It's no secret that container gardening can give your patio and garden spaces a stylish touch. Container gardening adds color, texture, and design elements to small areas that are often overlooked. It's a sophisticated way to transition between semi-enclosed places in the home - like patios, balconies, and porches - to larger green spaces like lawns, fields, or gardens.

The options for personalized container gardens are almost endless because you get to pick the types of plants and the size and type of containers used. With so many combinations of plants, pottery, and design possibilities available, you'll have plenty of opportunity to create something special that will add beauty and functionality to your outdoor environment while harmoniously bridging the gap between indoors and out.

6. Illuminate Your Backyard With Solar-Powered Lights
Illuminating your backyard with solar-powered lighting adds more than ambiance and a bit of mystique. It can also provide you with a higher level of safety while walking around after dark. These lights don't require electrical wiring, which makes them easier to place in any outdoor area directly exposed to the sun during the day.

Many models feature automated sensors that turn on the lights once it gets dark enough, removing any worry about whether or not you remembered to switch them on. It is time to ditch those electric-powered yard lights and upgrade to something sleek, energy-efficient, and reliable.

Creating your dream backyard takes dedication, planning, and creativity. By following these simple steps, you can turn your yard into a lush paradise you'll love spending time in for years. Whether it's getting started with the basics by ensuring your grass is looking its best or adding natural lighting to its ambiance, every result of your hard work will be worth it. So don't be afraid to get creative and experiment often - reimagine the possibilities of bringing nature closer to home.