How To Move Long-Distance with Tons of Furniture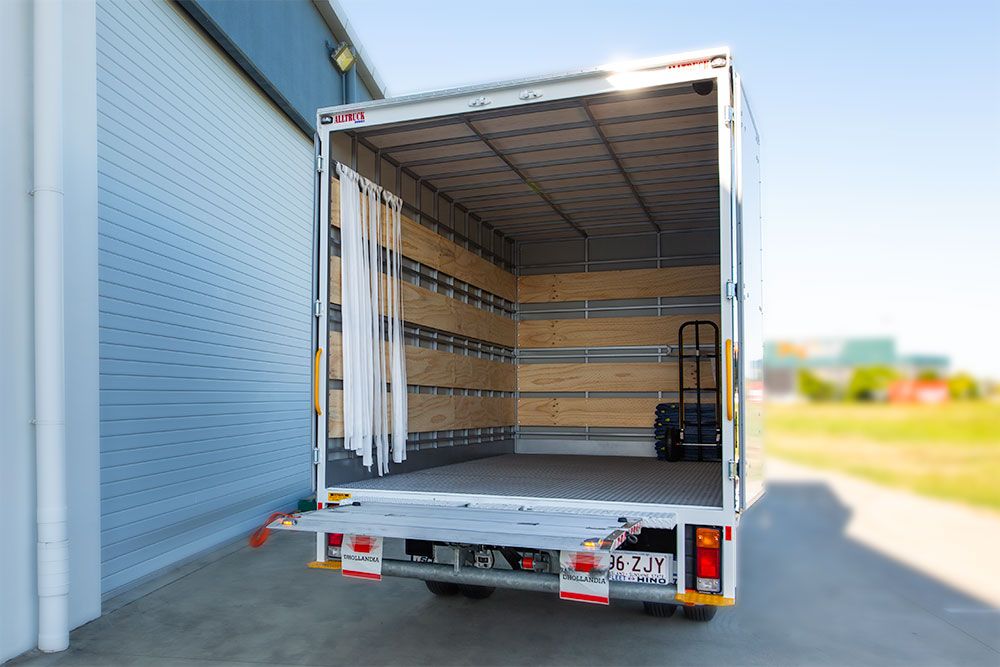 Feb 27, 2023
Furniture is critical in any home, and moving long-distance with a lot of it can be a challenge. From ensuring nothing gets damaged to putting everything right where it belongs in a new location, there is a lot to consider. But with our handy guide to moving long-distance with tons of furniture, you can make the process much smoother.

Step 1: Find professional help

If you were moving locally, it might be easy to move a lot of furniture with the help of a few friends and a truck. But long-distance relocations require a professional mover. Interstate and cross-country movers have the experience and resources to help you move lots of furniture safely and efficiently.

When looking for reliable long-distance furniture movers, make sure they are licensed and insured. You can verify this critical information by visiting the Federal Motor Carrier Safety Administration (FMCSA) website.

Step 2: Get a moving estimate

Once you have found reliable movers, request a free long-distance moving estimate. Professional movers usually offer an in-home estimate where they survey your furniture and other items and determine the size of the truck that will be needed for transport. Moving costs are based on the weight of household items, the distance to be traveled, and other services such as packing and unpacking.

A special piece of advice from Harrison Gough, a long-distance moving specialist at MovingAPT.com, "Be aware that long-distance movers may charge extra for oversized or bulky items such as pianos, grandfather clocks and furniture with carved details. But by getting a free in-home moving quote, you can determine the cost of your move before it begins."

Step 3: Declutter

Some people think that decluttering before a move is always better. But when it comes to furniture, it is a good idea to get an initial estimate on long-distance moving services to see how much it would cost to move versus how much you might save with a bit of downsizing.

If you find that it'll be better to downsize, go through and mark each piece of furniture you won't take. Have a yard sale or donate those items to a local charity and save yourself some money in the process.

Pro Tip: Look for moving companies that offer storage and junk removal services. This can make moving day much easier since you won't have to spend time packing and unpacking unnecessary items or making multiple trips to the dump.

Step 4: Prepare your furniture

Before your professional movers arrive, it is a good idea to go through your home decor furniture and prepare it for the move. Make sure to disassemble desks, beds, and other bulky items to make them easier to transport.

Don't forget to remove all hardware from the furniture as well. This includes screws, nuts, and bolts that you can save in a bag labeled "furniture hardware" so they don't get lost during the move.

For solid pieces that don't come apart, it is recommended to remove anything that sits on them, such as drawers, cushions, or shelves. Additionally, wrap them securely with a thick blanket or furniture pads to keep them safe during transport.

Step 5: Moving day

On the day of your move, it is important that you are prepared. If your movers will charge access fees for items that need to be moved downstairs or up elevators, make sure the paths are clear and ready - or save yourself the money and bring your furniture downstairs on the day of the move.

Your movers should arrive with the heavy-duty packing supplies needed to secure your items for the trip, including but not limited to shrink wrap, furniture blankets, and moving straps. Before they load anything onto the truck, make sure to grab a photo of its condition for comparison when they deliver it to your new home.

Once everything is loaded on the truck, double-check that all the furniture and other items were taken out and that you haven't forgotten anything. If all goes according to plan, you should be ready for a smooth move!

What Home Decor Will Movers Relocate Long-Distance?

Full-service long-distance movers can take a variety of items in your home, including furniture and other home decor. Whether it is a couch, table and chairs, or a bedroom set - these items can be safely transported to your new location without much hassle. Often these items are included in the price of the move and the movers will take extra care to ensure that these items are cared for during the transition.

In addition, some movers may be able to transport additional home decor such as pool tables, safes, and artwork. However, it is important to inquire with the movers beforehand if they are able to handle these items, as some may require extra precautions or fees due to their size and weight.

How Much Does it Cost to Move Furniture Long-Distance?

Long-distance moves are priced a little differently than local moves, with the total being determined by the overall weight of items being moved and the distance being traveled. With the average three-bedroom home having about 4 to 7 thousand pounds worth of stuff to move, these costs can add up quickly.

The pricing for a long-distance move can range anywhere from $3,000 to upwards of $5,700+, depending on the weight and distance. Most long-distance moving companies charge a flat per pound rate of about $0.50 - $1.00, in addition to fees for accessorial services like packing, unpacking, and storage.

For a more accurate estimate of your move costs, it's best to contact the moving company directly, as they can provide you with a detailed quote based on the items being moved and other variables specific to your move.

Move All Your Furniture With Ease

Moving lots of furniture can be challenging but not impossible. With the help of a professional moving company and a little bit of planning, you can ensure that your furniture is relocated to your new home safe and sound - no matter how far away it is.