How to Pick a Moving Company: Tips and Tricks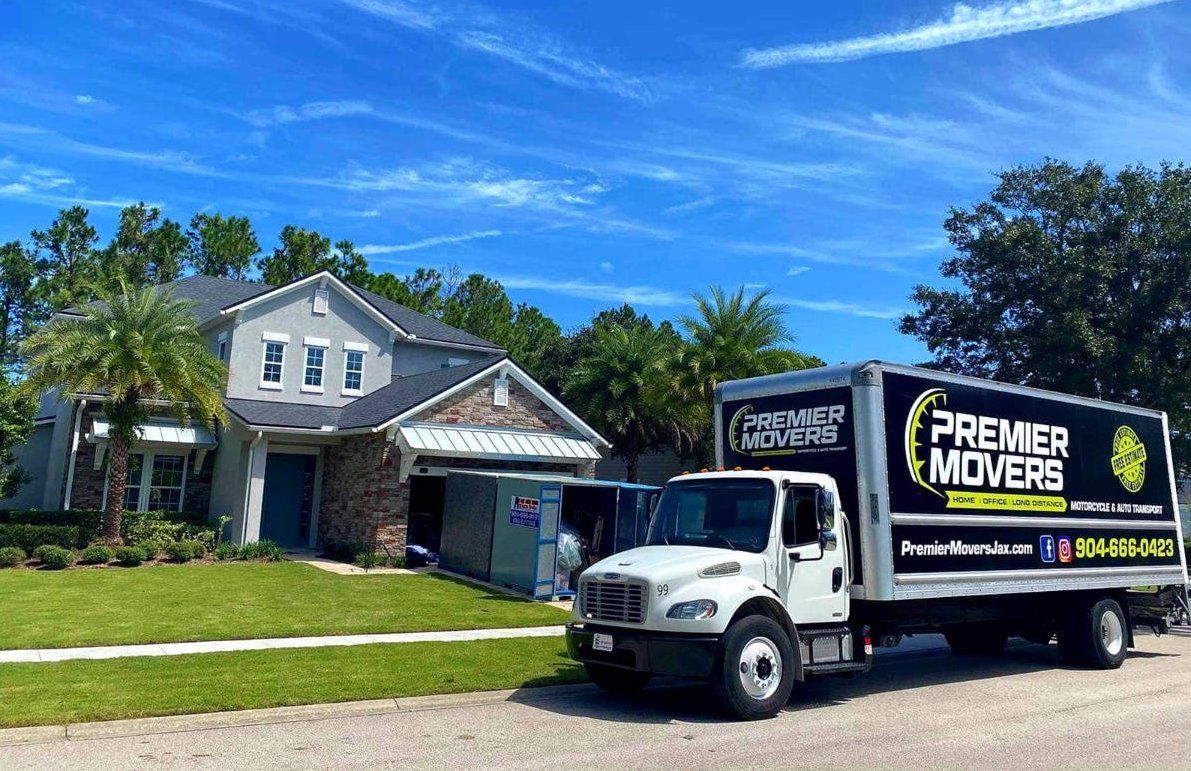 Oct 17, 2023
When it comes to relocating, choosing the right moving company can make all the difference between a smooth transition and a nightmarish experience. The process of relocating often marks a significant milestone in an individual's life, be it for a new job, a change in lifestyle, or a desire to start fresh. 
Consequently, "how to pick a moving company" is a frequently asked question by those on the brink of this transformative journey. The right moving company not only handles your cherished possessions with care but also offers a hassle-free process that mitigates the stress often associated with moving.
It's intriguing to note how many people express their love for the new destinations they're moving to. This affection towards their new locale often acts as a driving force, prompting them to invest the time and resources necessary to make their relocation as seamless as possible. In this endeavor, partnering with a reliable moving company becomes paramount. 
By employing the services of such a company, individuals can rest easy, knowing that their belongings are in safe hands. A trustworthy moving company ensures that every item, no matter how big or small, reaches its destination intact and on time. For many, this trust becomes the foundation of a positive start in their new home. 
Furthermore, when people discuss their moving experiences, the topic of their chosen moving company frequently comes up. Many have found that a reliable moving company is instrumental in ensuring a smooth transition to their beloved new place.
Signs of a Reputable Moving Company
Every industry has its shining stars and its rotten apples. The moving business is no exception. So, how to choose a moving company that's right for you? Begin with a company's credentials. 
Licenses, accreditations, and association memberships speak volumes. Moreover, a company's transparency in pricing and genuine positive reviews can provide clarity on what to expect. After all, what do movers do? They not only move your belongings but also ensure their safety and your peace of mind.
Licenses and Credentials
A legitimate moving company will always have the necessary licenses. This shows they adhere to the required regulations and standards. Often, local movers will have state licenses, while those operating across states will be registered with the Department of Transportation. In your quest on how to find good movers, always ask for their license numbers and verify them. Additionally, credentials from moving associations can further cement their reliability.
Transparent Pricing
Nobody likes hidden surprises, especially when it concerns finances. A reputable moving company will be upfront about their pricing. This means clear estimates, no hidden fees, and a detailed breakdown of costs. When pondering how to pick a moving company, ask for an in-house estimate. Over-the-phone or online estimates can be inaccurate and often miss out on specific details.
Positive Reviews and Recommendations
Word of mouth still holds tremendous value. Personal recommendations from friends or family can offer great insights into what to look for in a moving company. While learning how to pick a moving company, always consider reviews and ask for references. Genuine feedback, both good and bad, paints a clearer picture. Remember, one or two negative reviews amidst a sea of positive ones might be exceptions and not the rule.
Red Flags to Watch Out For
It's essential to remain vigilant. Some companies may present a facade of reliability but can lead to disappointing experiences. So, how can you ensure you're not being taken for a ride?
Vague Cost Estimates
In your journey of how to pick a moving company, if an offer seems too good to be true, it probably is. This becomes even more essential for those using a moving company for the first time. A company that hesitates to provide clear estimates or avoids an in-person survey of your items might be hiding something. Accurate estimates are crucial for budgeting and avoiding unexpected costs.
No Physical Address
In today's digital age, a company without a physical address or office location can be a cause for concern. It makes them hard to track in case of disputes. Ensure your chosen mover has a verifiable address.
Large Upfront Deposits
While deposits are standard, be wary of companies demanding large upfront payments. Reputable movers typically request payment upon delivery.
Preparing for the Move
As the moving day approaches, preparation is vital. This goes beyond packing boxes. It's about coordination and setting the stage for a smooth move.
Inventory and Decluttering
Before even packing, list down your items. This inventory will not only help in getting accurate estimates but also in decluttering. Moving is an excellent opportunity to get rid of items you no longer need.
Communicating with Your Chosen Company
Stay in constant touch with your movers. Ensure they have a clear understanding of your needs, and you understand their procedures. Remember, communication is key.
Additional Services Worth Considering
Beyond the basic moving services, companies offer additional features that can make your move smoother. But are they worth it?
Packing and Unpacking Services
For those pressed for time, or unsure about how to pack fragile items, hiring professionals can be a boon. They come equipped with the right materials and knowledge to pack and unpack efficiently.
Storage Solutions
Sometimes, there's a gap between moving out and moving in. In such cases, storage solutions can be beneficial. But which one suits you?
Short-Term Storage
Perfect for brief gaps. Maybe your new home isn't ready, or you're taking a short vacation. Short-term storage keeps your belongings safe for a few days or weeks.
Long-Term Storage
For longer durations or if you're downsizing, long-term storage can hold items you don't need immediately but don't want to part with either.
Conclusion
In the quest to find the perfect moving company, one must be diligent, informed, and proactive. The importance of making the right choice isn't merely a transactional decision; it is a choice that can profoundly influence the ease and satisfaction of your entire moving process. Relocating is more than just shifting from one place to another; it's about transitioning to a new chapter in life. Consequently, the role of a moving company is pivotal. A good company doesn't just transport items; they provide peace of mind, ensuring that your belongings, which encompass memories and moments, are treated with utmost respect and care.
It's also vital to remember that, while cost is an essential factor, the cheapest option isn't always the best. Value, transparency, and trustworthiness are paramount. 
The journey of relocation, filled with mixed emotions of excitement, nostalgia, and anxiety, requires a trustworthy partner to alleviate some of the burdens. By heeding the tips and tricks shared in this guide, you're not just choosing a service; you're selecting a partner for one of life's significant transitions. 
Thus, take the time, do the research, and make an informed choice that you'll be thankful for in the days to come.