How To Surprise A Friend Who Has A Passion For Art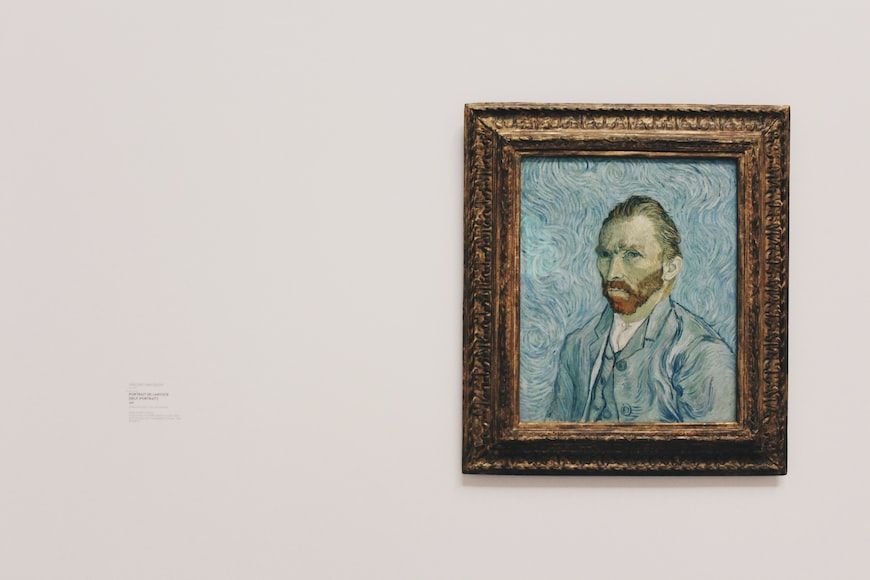 Jul 24, 2023
Do you have a friend or family member who is passionate about art? It can be difficult to find the perfect present for them, especially if they are already a skilled artist themselves and may already possess many of the materials needed for their craft. If you've been searching for something special and unique that your loved one will appreciate, this article has some great ideas. Find out how to surprise your friend with an engaging gift that celebrates their love of art!

Throw a surprise art show featuring their work
Imagine walking into a gallery and being pleasantly surprised by a showcase of your favorite artist's work. That's exactly what you can do for the art lover in your life. Throw a surprise art show featuring stunning masterpieces that will leave them awe-inspired and grateful for the thoughtful gesture. Your loved one will be thrilled to see their art being appreciated by like-minded individuals, and it's the perfect opportunity for them to network and gain exposure in the art community.
Purchase supplies for a collaborative art project
Are you in need of a fun and creative gift idea for an art lover? Look no further than a collaborative art project! Round up some of your closest friends, purchase supplies, and let the creativity flow. Not sure where to start? Check out some of the best gifts for artists to get ideas for supplies. Working together on a piece of art not only creates a unique and personalized gift but also fosters a sense of community and connection among friends. So grab some paint, brushes, and a canvas, and get ready to surprise your art-loving friend with a masterpiece made with love.
Create an art-themed scavenger hunt around town
An art lover is always on the lookout for new and exciting ways to explore the local art scene. So why not create an unforgettable experience for them with an art-themed scavenger hunt around town? Begin by researching all of the best galleries, murals, and public art installations in the area. Then, compile a list of clues and riddles that will lead your friend to each location. Whether they're searching for a hidden mural or deciphering a cryptic message, your friend will be thrilled with the challenge and excitement of uncovering the city's artistic treasures. So grab your friend's hand, and let the adventure begin!

Treat them to an adventure at a nearby museum or gallery
If you're looking for a new way to delight art lovers in your life, consider taking them on an adventure to a nearby museum or gallery. Whether they're into contemporary art or prefer classical pieces, there's plenty to explore and discover in these cultural institutions. From historical artifacts to paintings that will leave you mesmerized, you never know what you'll come across during a visit. Plus, these experiences are a great way to learn something new and expand your horizons. So why not plan a trip and treat your favorite art enthusiast to a fun-filled day of viewing and discussion? It's sure to be a treat they won't soon forget.
Compile a special playlist of songs related to their type of art
It is always great to have a playlist of songs that perfectly align with the type of art you're most passionate about. Whether your friend is into classical paintings or modern sculpture, there's a wide range of songs to choose from that can create the perfect atmosphere for their art appreciation. Imagine them walking through a gallery with gentle piano music playing in the background, or reading a book on contemporary art with a playlist full of experimental sounds - it's the perfect way to enhance their artistic experience and help them to delve deeper into the world of art and music combined. With some careful research and a little creativity, you can compile a truly special playlist that your friend is sure to cherish.
Surprise them with tickets to an upcoming art event
Looking for a gift for your friend who loves art? Consider tickets to an upcoming art exhibit, festival, or workshop. It's sure to bring them excitement and joy! Treat your friend to an experience filled with creativity and expression, where they can witness unique and breathtaking pieces of art. Not only will they gain knowledge and appreciation for the arts, but they also get to spend quality time with you. It's a gesture that will leave a lasting impression and show your friend how much you care about their interests.

Surprising a friend who loves art doesn't have to be difficult at all. No matter which option you choose, these thoughtful gifts will make any art enthusiast feel truly appreciated!