Hut Rental As A New Business Opportunity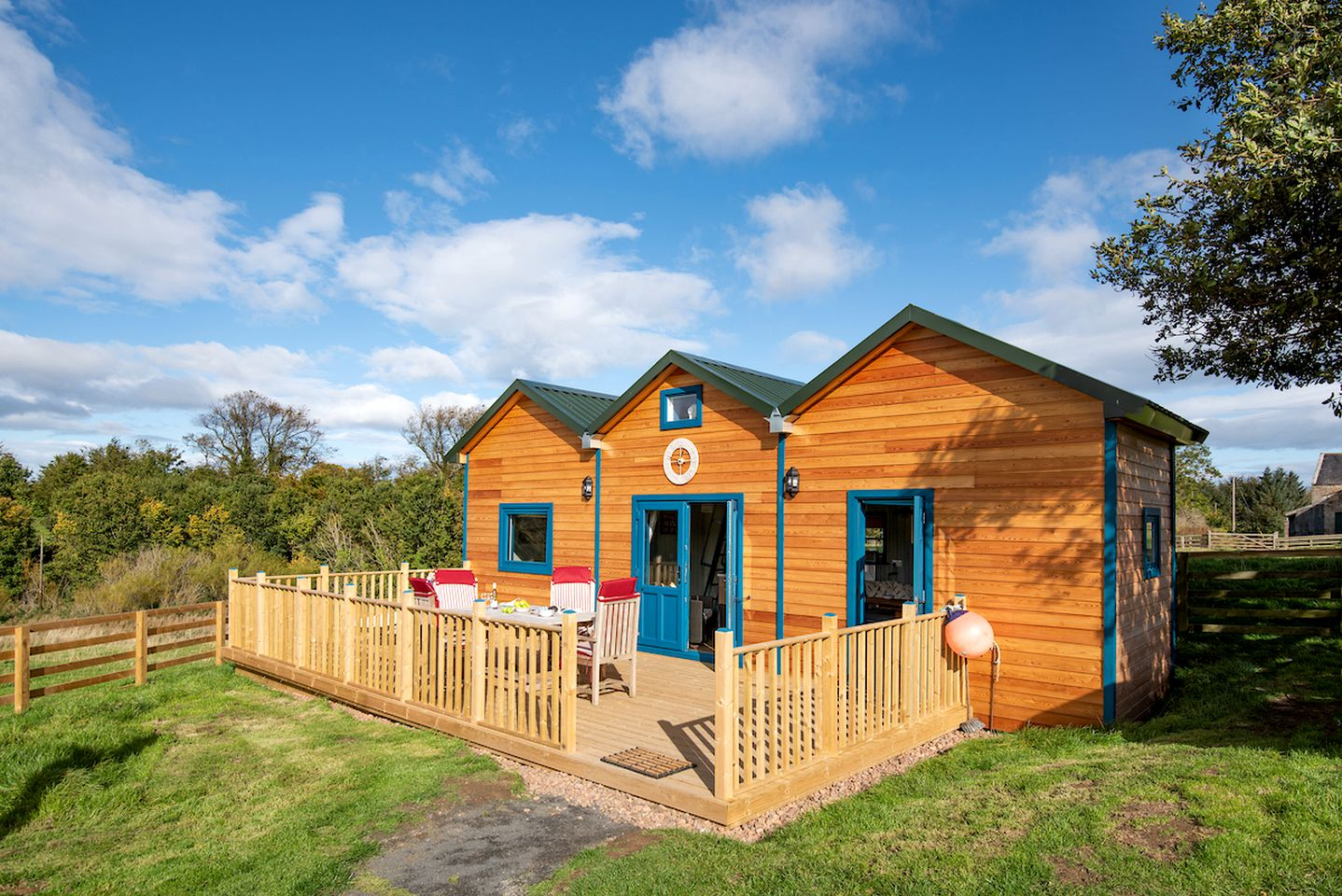 Nov 4, 2023
Initiating a hut rental business presents a promising prospect for individuals involved in real estate or those with a passion for the great outdoors. This venture has grown popular as an affordable and appealing substitute for pricier hotels and crowded campgrounds. This article will discuss how to launch your hut rental business in 2024.
What is hut rental?
Hut rental encompass privately-owned vacation properties offered to travelers as a cost-effective alternative to traditional hotels. These hats span diverse styles, from cozy treehouses in the woods to rustic mountain log huts and serene lakeside cottages.
One of the primary draws of hut rentals is their cozy, home-like atmosphere, complete with fully-equipped kitchens that enable guests to prepare their meals. This unique lodging choice allows visitors to immerse themselves in scenic getaways in the woods, along tranquil beaches, or on picturesque islands. Moreover, hut rentals are often a wallet-friendly option compared to pricier hotel accommodations.
How to start a hut rental business: 5 steps
Starting a hut rental business holds significant potential for profit and personal satisfaction. As pandemic-related restrictions have disappeared, the demand for these vacation properties surged. However, there are vital details to address before hosting your first guest. Below, we've outlined a step-by-step guide on how to launch a successful hut rental business.
Select the ideal location for your hut
Your first step involves pinpointing the precise location for your investment. Typical hut destinations encompass the mountains, woodlands, lakesides, or residential neighborhoods. It's crucial to evaluate your approach to hut investment:
Will you be developing on an undeveloped plot of land?
Are you considering restoring an older hut to its former glory?
Alternatively, do you prefer a turnkey hut ready for immediate occupancy?
Bookatrekking.com helps hundreds of hikers choose the right hut-to-hut trek every year. They offer trekking tours in Morocco, Nepal, France, Italy, Wales, Switzerland, and other destinations. They distinguish the following hiking tours where huts are in great demand:
Marangu route. The Marangu route is one of the most popular paths to the summit of Mount Kilimanjaro. It is known for its well-maintained huts and relatively gradual ascent. It is often referred to as the "Coca-Cola" route.
Rongai route. The Rongai route is a less crowded and more remote approach to Mount Kilimanjaro, originating from the mountain's northern side. It offers a unique wilderness experience with diverse landscapes and a gradual ascent.
Machame route. The Machame route is a challenging and scenic trail to the summit of Mount Kilimanjaro, known for its steep and varied terrain.
As for the most popular hiking destinations, they are Kilimanjaro, Nepal, Peru, Morocco, and Tanzania.
Asses your hut rental business investment
Before embarking on your hut rental venture and acquiring the property, it's imperative to calculate all the associated costs meticulously. Here's what you should consider:
Financing Strategy. Will you require a loan or mortgage for the property acquisition? If so, ascertain the manageable monthly loan payments.
Renovation expenses. Determine the cost of renovating the hut if necessary.
Furniture and amenities. Calculate the expenses for furnishing and equipping the hut.
Ongoing costs. Account for additional expenditures like cleaning, repairs, and general maintenance.
Marketing and online travel agency (OTA) fees. Factor in costs associated with marketing your rental and fees incurred through online platforms.
Taxation and licensing. Don't overlook taxes and licensing costs.
Contingency funds. Maintain a financial buffer to address unforeseen issues or previously unaccounted expenses, such as emergency repairs or unexpected occurrences like floods.
Thoroughly assessing these financial aspects will ensure a more realistic and sustainable hut rental business plan.
Craft your hut rental business plan
A hut rental business plan serves as the comprehensive blueprint for you, comprising a framework of guidelines, objectives, and strategies to steer your decision-making process and ensure the long-term success of your venture.
Developing a sound business plan offers several key advantages. It enables you to preemptively identify and mitigate potential risks, serving as a litmus test for your business's viability. It serves as a strategic roadmap for running your hut rental business and provides a reliable reference point, guiding you in the right direction.
Drafting your business plan before committing to the hut purchase is highly recommended. This proactive approach empowers you to rigorously assess whether the investment aligns with your goals and is a rewarding business endeavor.
Tailor your hut marketing strategy
Once you pinpoint your hut's location, your marketing strategy takes center stage. It's crucial to identify your target audience and customize your approach:
Romantic escape. You can position your hut as the perfect romantic retreat for couples seeking intimacy and seclusion.
Family-friendly haven. You can market your hut as family-friendly, emphasizing its suitability for memorable vacations for all ages.
Fitness and wellness retreat. You can attract fitness and wellness travelers by promoting your hut as an oasis for rejuvenation and physical well-being.
Versatile allure. Alternatively, you can adopt a more general approach, appealing to a broad spectrum of potential guests without specific niche targeting.
Here is what else you should consider:
Decide whether your hut welcomes pets, which can significantly impact your target audience.
Consider the various marketing channels available, such as having your hut website, utilizing online travel agencies, and employing social media or other promotional avenues.
Determine whether your hut will operate seasonally, perhaps focusing on winter and the holiday season, or if it will remain open year-round.
Tailoring your marketing strategy will help you effectively engage your target audience and drive bookings for your hut rental business.
Name your hut
One aspect often saved for last, yet undoubtedly one of the most enjoyable aspects of launching a hut rental business, is selecting a captivating name for your hut. Your hut can boast a distinctive name, one linked to its locale, or something wonderfully imaginative.
Your hut's name serves as the cornerstone of your marketing efforts and will aid your property in establishing its own unique identity. Once you've settled on a name, you can apply it seamlessly across your social media platforms, website, and various travel websites, fostering brand recognition and making your hut stand out.
Conclusion
Running your own hut rental business bestows you with the title of "boss" and all the accompanying responsibilities, but it also offers a treasure trove of rewards. The hut rental industry stands apart from other sectors in the hospitality industry due to its personal touch, adaptability, and remarkable potential for customization. And now you know how to start your hut rental business in 2024.