Is Moving To Denison, TX Right For You?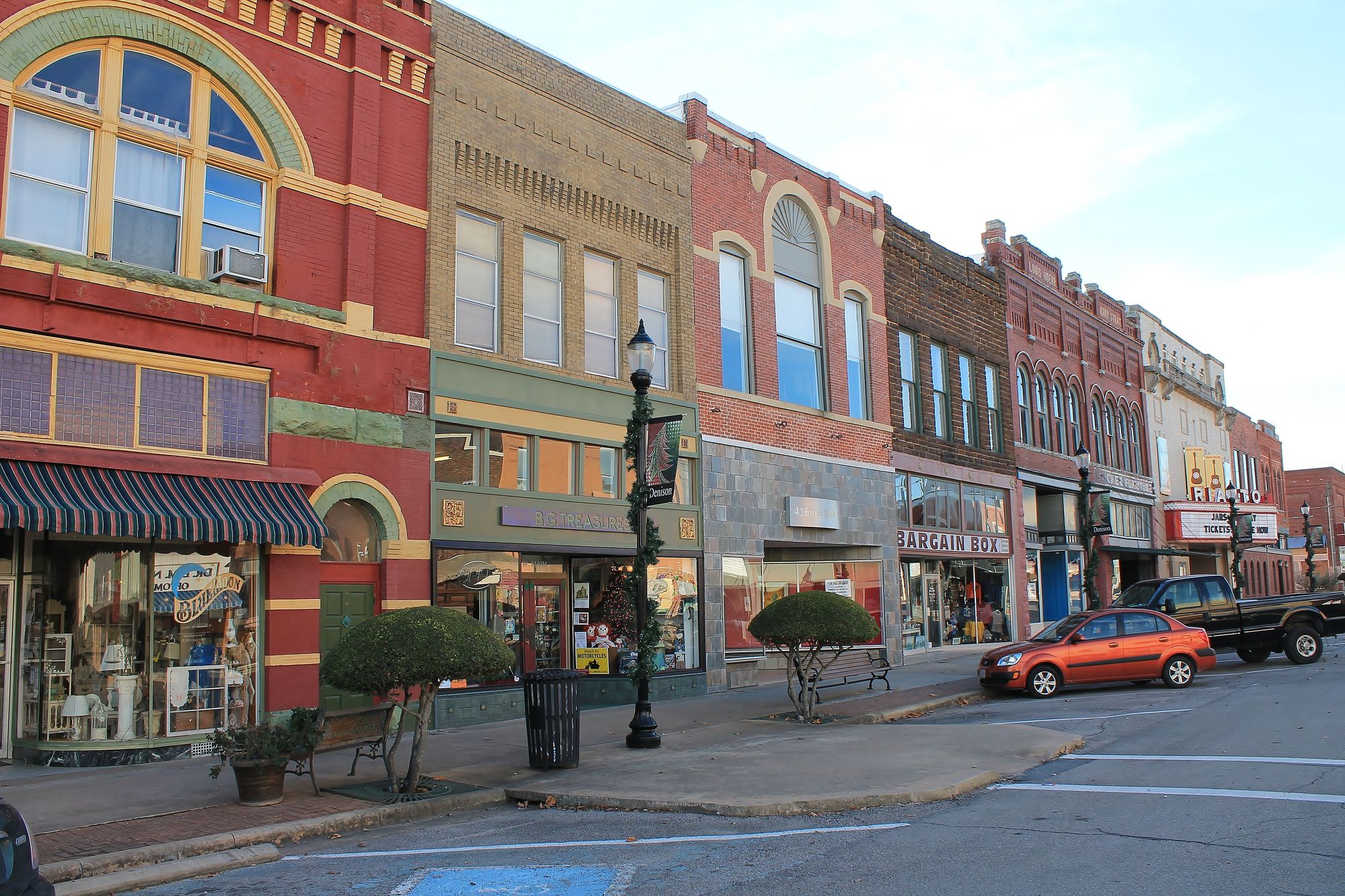 Aug 1, 2023
The act of relocation can be a thrilling adventure, offering a fresh start and the chance to discover new environments and cultures. However, it's also a significant decision filled with numerous considerations. From evaluating the local amenities and lifestyle to assessing the cost of living and job opportunities, every aspect plays a pivotal role in determining whether the move will be right for you. With that in mind, have you ever considered moving to Denison, TX?
Denison, Texas, is a charming city that often finds its way onto the relocation lists of many individuals and families alike. The city is laden with history, a vibrant community, and a wide range of amenities that cater to various lifestyles. Whether you're an outdoor enthusiast, a history buff, or someone looking for a slower pace of life, moving to Denison, TX, could be the perfect choice for you. Throughout this article, we will explore what it truly means to make a move to Denison, TX, and help you decide if this city could be your future home.
A Glimpse of Denison, TX
Historical Background
Founded in 1872, Denison is steeped in history. The city is famously known as the birthplace of Dwight D. Eisenhower, the 34th U.S. President, adding a unique prestige to its reputation. From its historical downtown district to the Eisenhower Birthplace State Historic Site, Denison's rich history is woven into the fabric of everyday life, adding a depth to your living experience that few other cities can offer.
Geographical Location
Geographically, Denison sits in North Texas, close to the Oklahoma border. The city's location provides the benefits of Southern hospitality combined with the diverse topography that includes the stunning Lake Texoma to the north. This provides the city's residents with access to breathtaking views and outdoor recreational opportunities like few other places.
The Community in Denison
Demographics
Denison is a relatively small town, with a population of around 25,000 people. This size provides a homely vibe and a sense of community that larger cities often lack. Here, you'll find people from all walks of life and a variety of ages, from young families to retirees, creating a balanced and harmonious environment.
Community Spirit
Community is at the heart of Denison. Known for their welcoming hospitality, the people of Denison take pride in their community spirit. Annual events like the "Denison Fall Festival" and "Music on Main" bring everyone together, offering great opportunities to get to know your neighbors and create lasting friendships.
Importance of a Moving Company
If you've ever tried to relocate by yourself, you'll understand the immense amount of planning and effort that goes into it. This is why many people turn to professional movers Denison Tx when transitioning to a new city like Denison.
These companies have the expertise and resources to ensure your move is smooth and stress-free, allowing you to focus on settling into your new home and community. They can handle everything from packing and transporting your belongings to unpacking at your new home. So if you're considering a move to Denison, hiring a moving company could be one of the best decisions you make.
Economic Considerations
Cost of Living in Denilson
One of the many advantages of living in Denison is its affordability. When compared to other cities in Texas, and even on a national scale, Denison's cost of living is quite reasonable. In particular, the housing market in Denison is significantly more affordable, making it an attractive option for both families and individuals.
Employment Opportunities
Denison's economy is diverse and robust, providing a wide range of employment opportunities. Major sectors include healthcare, education, and manufacturing. Some of the largest employers are the Texoma Medical Center and Denison Independent School District.
Educational Institutions
Schools in Denison
Education is a key aspect of any community, and Denison does not disappoint. The Denison Independent School District offers excellent educational facilities and a strong emphasis on holistic student development. Whether you have school-age children or are planning to have kids, the educational opportunities available are an important factor to consider.
Higher Education Opportunities
Beyond primary and secondary education, Denison is home to Grayson College. This institution provides a variety of courses, ensuring residents have access to quality higher education without having to leave the city.
Lifestyle and Recreation
Local Cuisine and Nightlife
In Denison, you're in for a culinary treat. The city offers everything from authentic Texas barbecue to upscale dining options. After a delicious meal, you can enjoy the city's vibrant nightlife scene. With a range of family-friendly entertainment centers and lively bars, there's always something to do after the sun sets.
Outdoor Activities
Living in Denison means having access to a host of outdoor activities. With Lake Texoma right on your doorstep, fishing, boating, and hiking are regular activities for many residents. Can you picture yourself enjoying a weekend fishing trip under the clear Texan sky?
Pros and Cons of Living in Denison
Every city has its strengths and weaknesses, and Denison is no exception. Let's explore some of the pros and cons.
Pros Of Living in Denison:
Affordable Housing: The cost of housing in Denison is significantly lower than the national average.
Community Spirit: Denison's tight-knit community offers a welcoming atmosphere and plenty of community events.
Outdoor Recreation: With Lake Texoma nearby, the outdoor activities are plentiful.
Cons Of Living in Denison:
Limited Public Transportation: Denison's public transportation options are somewhat limited.
Summer Heat: The summers in Denison can get quite hot, which might be uncomfortable for some.
Healthcare and Safety
Healthcare Facilities
When it comes to healthcare, Denison is well-equipped. The Texoma Medical Center provides comprehensive medical services, ensuring that you have access to quality healthcare when you need it.
Crime Rates
As is the case with any city, Denison experiences crime. However, the local law enforcement works diligently to ensure a safe environment for its residents. Crime rates are generally on par with national averages, and the city continues to implement measures to improve public safety.
Things To Know Before Moving To Denison, TX
Moving to Denison, TX, like any significant relocation, requires proper research and preparation. Having some insights about the city before you make the move can significantly influence your settling-in experience.
With its rich history, diverse community, and a laid-back lifestyle, Denison offers a unique living experience that caters to a wide range of preferences. However, it's essential to consider several factors to ensure your expectations align with the reality of life in this charming city.
Firstly, when considering moving to Denison, TX, you need to understand its cost of living. As mentioned, Denison is relatively affordable compared to many other cities across Texas and the nation. Especially in terms of housing, the city offers great value for money. Secondly, understanding the job market and key industries in Denison is crucial.
Healthcare, education, and manufacturing are among the city's top sectors, providing a range of employment opportunities. Lastly, be prepared for a community-driven lifestyle. The locals in Denison are known for their hospitality and community spirit, providing a welcoming environment for newcomers. From annual festivals to regular community events, moving to Denison, TX, means becoming part of a closely-knit community.