Is Newport News a Good Place to Live?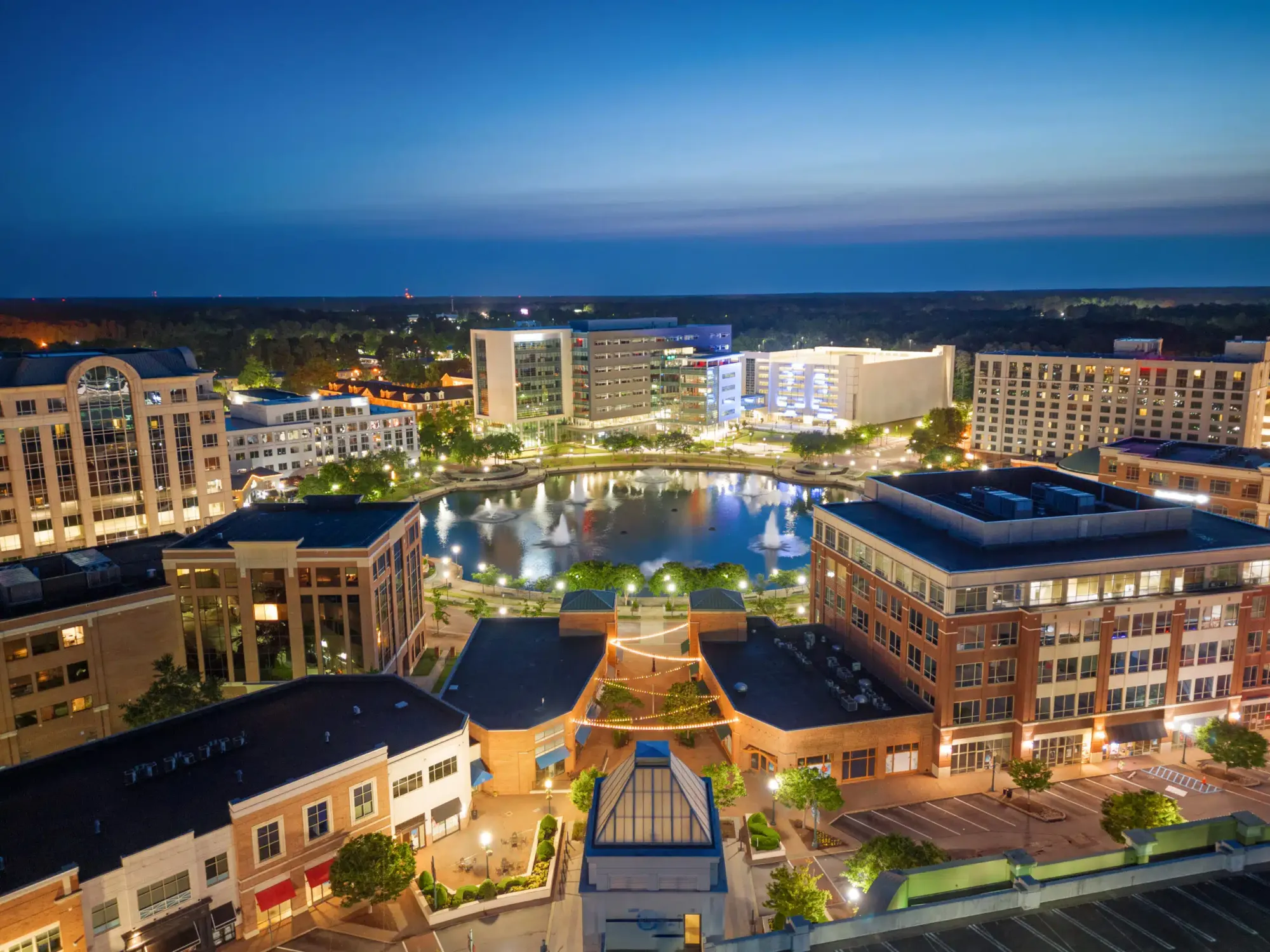 Nov 9, 2023
When it comes to finding a place to call home, many often wonder: "Is Newport News a good place to live?" The answer, as with many things, lies in the details. Newport News, nestled in the heart of Virginia, presents a plethora of opportunities and experiences. 
Whether you're considering moving to Newport News for a change of scenery or better job prospects, this comprehensive guide aims to shed light on living in Newport News, Virginia.
Overview Of Newport News, Virginia
Located in the southeastern part of Virginia, Newport News beckons with a harmonious blend of historic charm and modern development. For some, living in Newport News, Virginia is a journey through the pages of a history book, while for others, it's a forward-looking adventure filled with modern-day luxuries and conveniences. 
The city offers a distinctive coastal charm that's hard to ignore, making it a contender for many people considering a move to the East Coast with the help of movers in Newport News Va making their transition as smoothly as possible.
Newport News isn't just another city; it's a testament to the resilience and growth of American cities. Over the years, it has transformed, adapted, and emerged as a sought-after destination for both families and singles. The question isn't just "Is Newport News a good place to live?" but also "What can living in Newport News, Virginia offer me?"
History of Newport News
Origin of the Name
The name 'Newport News' piques the curiosity of many. Legend asserts that Captain Christopher Newport, an early English settler, christened the area during one of his trips to Jamestown. Some also romantically believe that the name heralds from a mariner's jubilant shout upon seeing land: "New Port is in view!" Either way, the name stands as an emblem of the city's maritime legacy.
Historical Significance
Newport News plays host to myriad historical tales that have shaped America. From its pivotal role during the Civil War to being home to some of the earliest English settlers, living in Newport News, Virginia is often synonymous with walking amidst living history. Historic sites like Endview Plantation and Lee Hall Mansion allow residents and visitors to step back in time and grasp the significance of events that once unraveled here.
For history enthusiasts, moving to Newport News offers an unparalleled experience. The streets echo tales of yore, while the community zealously preserves and celebrates its historic heritage. It's not just about the past; it's about appreciating the journey that has led to the present.
The Geography and Climate
Location and Landscape
Geographically, Newport News enjoys a vantage position. Its riverside and coastal features offer some of the most breathtaking views in Virginia. When one thinks of moving to Newport News, visions of serene beaches, bustling harbors, and the majestic James River often come to mind. This coastal charm is one of the defining characteristics of the city.
Weather Patterns and Seasons
Living in Newport News, Virginia means experiencing the beauty of all four seasons. The summers, while warm and sometimes humid, provide the perfect excuse for beach outings. Winters, on the other hand, drape the city in a soft blanket of snow. 
According to recent data, the city enjoys an average annual temperature of around 60°F, making it relatively moderate compared to other U.S. citie s.For those who adore the changing hues of nature, Newport News won't disappoint. Spring blossoms and fall foliage offer visual treats, further solidifying the pros of living in Newport News, VA.
Cost of Living in Newport News
Understanding the cost of living is essential for anyone considering a move. Newport News, with its unique blend of history and modernity, also presents a distinctive economic landscape. Let's delve deep into what living in Newport News might mean for your pocket.
Newport News in Global and National Perspective
When analyzing the cost of living globally, Newport News stands in the top 14% of the most expensive cities worldwide. Specifically, it's ranked 1305th out of 9294 cities. Within the U.S., Newport News is positioned 1157th out of 2202 cities. Breaking it down to the state level, it ranks 22nd out of 34 cities in Virginia.
This might seem a tad daunting at first, but when considering the amenities, opportunities, and quality of life the city offers, many find it justified. With an estimated population of 186K, Newport News is the 150th largest city in the United States, giving it a balance of urban amenities and a sense of community.
Salary and Expenses
A pivotal factor when evaluating the cost of living is income. In Newport News, the median after-tax salary averages at $3867. When juxtaposed with the city's average monthly living expenses of $2079, this salary can comfortably cover about 1.9 months. This financial breathing space positions Newport News as the 3354th best place to live globally (TOP 36%) and 1092nd within the U.S. Within Virginia, it proudly stands as the 18th most liveable city.
Cost of Living Index
Newport News, Virginia, scores 91.5 on this index. But what does this mean? It essentially suggests that Newport News's total living expenses, which include housing, food, child care, transportation, health care, taxes, and other vital necessities, are 8.5% lower than the U.S. average. 
Furthermore, when compared to Virginia's average, Newport News is 12.2% cheaper.
For context, any index below 100 indicates that the city is cheaper than the U.S. average. Conversely, an index above 100 means the city is more expensive. Thus, with a cost of living index of 91.5, Newport News is more affordable than many other cities in the country.
Housing and Rent
The housing market is often the most significant expense for residents. In Newport News, the typical home price stands at $256,900. This is significantly less expensive when compared to the national average of $338,100. Moreover, it's a whopping 25.1% cheaper than the average Virginia home, priced at $343,200.
For renters, Newport News offers financial relief as well. Renting a two-bedroom unit here will cost you around $1,240 per month. This is 13.3% cheaper than the national average ($1,430) and 12.9% below the state's average of $1,400.
Recommended Income
To lead a comfortable life in Newport News, financial experts suggest an annual income of $49,320 for a family. For individuals, the recommended income is approximately $42,400. This guideline provides a practical framework for those planning their financial future in the city.
Employment Opportunities
Major Industries
Newport News thrives on a diversified economy where maritime industries, especially shipbuilding, play a pivotal role. Considering moving to Newport News for employment? The city hosts prominent establishments like Huntington Ingalls Industries, a major contributor to job creation in the region. Additionally, the military presence, primarily the U.S. Army Training and Doctrine Command, fuels the local economy.
The education and healthcare sectors also significantly contribute to employment opportunities, making living in Newport News, Virginia, an attractive option for professionals in these fields. The city's evolving economic landscape welcomes a versatile workforce ready to engage in its growth story.
Job Market Overview
In the latest data available, Newport News showcases a competitive job market with unemployment rates fairly consistent with national averages. The city presents a robust platform for both job seekers and entrepreneurs who wish to capitalize on its diverse economic offerings. With strategic planning, moving to Newport News can be a lucrative step in one's career journey.
For those pondering the pros and cons of living in Newport News, VA, the employment landscape can be seen as a valuable asset. A thriving job market coupled with diverse opportunities offers a stable platform for career growth and sustainability.
Education and Schools
Quality education is a cornerstone in the foundation of Newport News. A plethora of educational institutions, ranging from public to private schools and higher education facilities, grace the city. Families considering moving to Newport News will find an education system that strives for excellence and innovation.
Newport News Public Schools, with their commitment to providing a rich learning environment, play a pivotal role in the city's educational landscape. Furthermore, the presence of renowned universities and colleges in and around Newport News augments the city's appeal as an educational hub.
Leisure Activities and Attractions
Popular Parks and Recreation Areas
For nature enthusiasts and those seeking outdoor adventures, Newport News doesn't disappoint. The city is speckled with parks, walking trails, and recreation areas that invite residents to bask in nature's beauty. Is Newport News a good place to live for those who adore nature? Absolutely! 
Newport News Park, one of the largest municipal parks in the country, offers a serene escape from the city's hustle and bustle. It's not merely about green spaces; the city's parks offer a host of recreational activities, ensuring that there's something for everyone.
Cultural and Historic Sites
Cultural richness is woven into the fabric of Newport News. Museums like the Mariners' Museum and Park and Virginia Living Museum offer intriguing insights into the city's maritime history and natural wonders. These cultural hubs are essential in defining the living experience in Newport News, Virginia.
The city also celebrates arts and theater, fostering a vibrant arts community. Moving to Newport News offers residents the chance to indulge in a diverse array of cultural experiences, making life in the city enriching and colorful.
For those evaluating the pros and cons of living in Newport News, VA, the city's leisure and cultural offerings present an engaging lifestyle. Newport News ensures that its residents have abundant opportunities to explore, learn, and rejuvenate.
Is Newport News The Place To Live
Newport News, a city blending historical richness with modern allure, brings forth a living experience filled with diversity and opportunities. 
From its robust employment market to a vibrant cultural scene, the city continually strives to enhance the quality of life for its residents. While contemplating "Is Newport News a good place to live?", one may find that the city's offerings align well with their expectations and aspirations.