Jakarta's Residential Allure and Real Estate Opportunities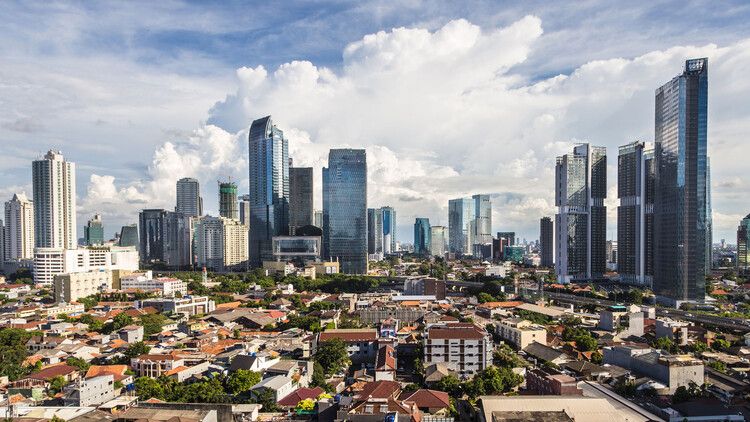 Oct 17, 2023
Indonesia's vibrant capital embodies the country's swift urban growth and cultural transformation. At the core of the archipelago, this expansive city melds age-old customs with contemporary ambitions. From its historic landmarks to its contemporary skyscrapers, Jakarta is a city of contrasts, constantly reinventing itself. For many, it's a destination to explore vibrant markets, indulge in delectable cuisines, and immerse in its rich tapestry of arts and festivals. For others, it's a place to call home, with an increasing number of people searching for an apartment for sale in Indonesia, particularly in Jakarta. Exploring the city's charm further, we'll discover a plethora of reasons it consistently enchants both visitors and locals.
A tourist's paradise in the heart of Indonesia
Jakarta, often referred to as the "Big Durian", is much like its namesake fruit – an acquired taste, layered, and utterly unforgettable. As the gateway to Indonesia, it offers tourists a unique experience. From towering skyscrapers to age-old temples, the city presents a seamless fusion of the contemporary and the traditional. Its storied past, from its pre-colonial days to its role in Indonesia's fight for independence, is reflected in its architecture, museums, and monuments. Moreover, as a melting pot of ethnicities, Jakarta celebrates a myriad of festivals, cuisines, and traditions, making every visit a cultural immersion.
Among the must-visit spots of Indonesia's capital are:
iconic landmarks The National Monument (Monas) and the Istiqlal Mosque;
historical sites Kota Tua and its Dutch-era buildings;
shopping districts Plaza Indonesia and Pasar Baru;
local markets Pasar Senen and its diverse offerings.
In terms of accomodation, Jakarta caters to travellers of all budgets. Many chain hotels provide cosy accommodations at budget-friendly prices. For those looking for a more local experience, guesthouses provide home-like amenities and a taste of Indonesian hospitality. Additionally, boutique hotels and themed lodging offer a distinct and memorable impression.
Living in the Big Durian
Beyond the bustling streets and towering skyscrapers, Jakarta offers its residents a unique blend of urban conveniences and cultural richness. As the heart of Indonesia, it provides a living experience that's both dynamic and diverse, making it an attractive destination for locals and expatriates alike.
Nestled in the equatorial region, the city boasts a warm tropical climate, with consistent temperatures throughout the year. While the city is known for its hustle and bustle, it also offers pockets of greenery, from parks like Taman Suropati to larger green spaces such as Ragunan Zoo. Recognizing the challenges of urbanisation, it also has been making strides in sustainability.
Regarding cultural and social aspects, Jakarta is vibrant and diverse. Residents can partake in a plethora of festivals, from the colourful Cap Go Meh to the rhythmic International Java Jazz Festival. The city's arts scene is equally thriving, with numerous galleries, theatres, and cultural centres showcasing both traditional and contemporary works. Furthermore, a harmonious blend of ethnicities and religions adds to its rich tapestry, fostering a sense of community and belonging.
Life here comes with a host of amenities tailored to modern living. The city boasts state-of-the-art healthcare facilities, reputable educational institutions, and a plethora of recreational options, from shopping malls to sports complexes.
While Jakarta is the economic hub of Indonesia, its cost of living remains relatively affordable compared to other global cities. Daily expenses, from food to utilities, are reasonable, and residents have a wide range of options to suit their budgets. Transportation, with its network of buses, commuter trains, and ride-sharing services, is both efficient and cost-effective.
Overall, this city delivers a life both rewarding and thrilling. For those eyeing the "Big Durian" as their next residence, it pledges a journey of exploration, development, and revelation.
Real estate opportunities
Jakarta's real estate landscape is as diverse as its culture. From traditional homes that echo the city's rich history to modern apartments that cater to its cosmopolitan vibe, the city's real estate is a reflection of its dynamic character. As it continues to grow and evolve, so does its property market, offering a range of options for potential homeowners and investors:
Traditional homes, often found in older neighbourhoods, carry the charm and architecture of the city's past.
Modern apartments, catering to the urban population, are prevalent in the city centre and come with a range of amenities.
Luxury villas, located in upscale neighbourhoods, offer spacious living with premium facilities.
Townhouses, a blend of tradition and modernity, are becoming increasingly popular for their community living feel.
Commercial properties, from office buildings to retail spaces.
Jakarta's property market has seen fluctuations over the years, influenced by various economic, political, and infrastructural developments. Currently, the market trends lean towards a moderate rise in property prices, especially in prime areas. Factors such as location, proximity to amenities, and the quality of construction play a significant role in determining costs. For investors, this city presents a promising opportunity, especially with the government's initiatives.
Jakarta is vast, and property prices vary across its regions. Neighbourhoods like Tanjung Duren, Tebet, and Cengkareng offer value for money, making them ideal for both investors looking for rental income and potential residents seeking affordability. These areas, while being budget-friendly, do not compromise on essential amenities and are well-connected to the city's main hubs.
A city of promise and potential
As we journey through the vibrant streets of Jakarta, it's evident that the city is more than just Indonesia's capital – it's a symbol of the nation's aspirations, growth, and cultural richness. From tourist attractions that captivate travellers to residential allure that promises a unique living experience, it stands out as a city of contrasts and harmonies.
The evolving local property market is a testament to its growth, and no platform captures this evolution better than Indonesia-Real.Estate. As a premier real estate aggregator, this website is an invaluable resource for both seasoned investors and first-time homebuyers. With its user-friendly interface, detailed listings, and insightful market analyses, it simplifies the property search, ensuring that every user finds their perfect piece of Indonesia. Whether you're a traveller, a resident, or an investor, Jakarta invites you to be a part of its dynamic story.