Exploring Kansas City – Hidden Gems and Local Favorites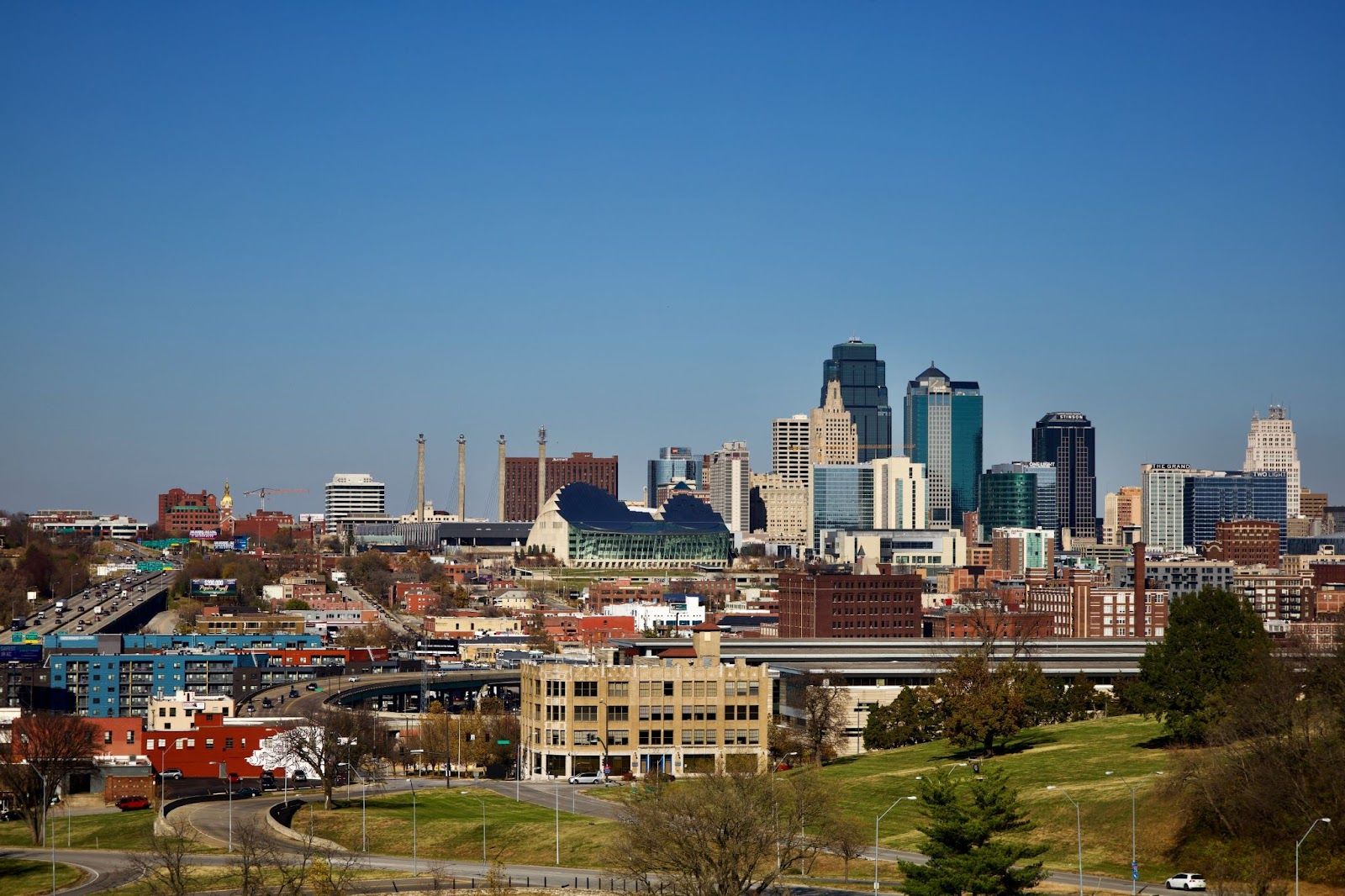 Apr 14, 2023
Kansas City is known for its barbecue and music, but it's also a great place to experience culture. It has world-class museums and galleries, as well as live theater and dance.
If you're a fan of the city's music scene, you should check out Starlight Theatre. It hosts some of the biggest musical acts around and has a stellar lineup.
Kansas City Cuisine
Kansas City is known for its world-famous barbecue, but there are many other delectable dishes and cuisines that can be found throughout the city. While walking around the city, you can have the best lunch in kansas city in one of the many famous restaurants that offer dishes from many different cuisines. The fusion of flavors is what you are looking for in Kansas City. Besides the barbecue, of course.
Mexican Food in KC
A trip to Kansas City wouldn't be complete without sampling authentic Mexican cuisine. There are a variety of options available, but one of our favorites is Jarocho. This seafood-focused restaurant serves up delicious ceviches, whole fish specials, Mexican caldos (savory soups), and more.
Whether you're looking for the best Mexican tacos in town or an authentic bowl of pho, there's something here to fit your cravings. The restaurant has two locations, so you can find it easily when you're in need of a meal.
Burnt Ends
If you're a fan of brisket, then you'll love the burnt ends that are often served at Kansas City restaurants. These are small hunks of meat that are smoked and seasoned to resemble the burned edges of the brisket.
The burnt ends originated at Arthur Bryant's Barbecue and were originally given away as free appetizers to customers who waited in line for pit-smoked ribs or beef brisket. Eventually, burnt ends became so popular that restaurants started selling them as an option on their menus.
KC Strip Steak is another renowned Kansas City dish that is widely known and loved all over the world. This cut of beef is particularly tender and can be found at most KC restaurants that offer steaks.
Local Music and Entertainment in Kansas City
The Kansas City music scene is rich in variety, from traditional folk and polka to more contemporary genres like country and blues. It also features many small, local venues that showcase bands and musicians who are still making their way to the big time.
Jazz, a legacy of the city, is found at iconic clubs in the 18th & Vine Historic District and City Market. In addition, the city hosts the Jazz Walk of Fame each year and celebrates the music with a new class of inductions to the prestigious Kansas City Jazz Hall of Fame.
A popular place to see a show is KC Live!, a courtyard in the Power & Light District. It's a swanky spot for concerts, but it also serves as a town square where you can dance to music that's sure to get the party started.
For a more laid-back experience, Knuckleheads Saloon is another popular venue. The bar has multiple indoor and outdoor stages that feature a half-dozen acts nightly.
While a lot of the big-name performers come to KC for shows at the larger venues, a more intimate setting often offers up the best chance to see emerging musicians and bands in action. At places like Westport Saloon and Riot Room, the music is roots-inspired and crowds are guaranteed to get up close and personal with a band before they're famous.
Cultural Attractions in Kansas City
Kansas City is home to a number of cultural attractions that are sure to thrill and excite visitors of all ages. These include museums, theaters and other entertainment venues that feature local performances.
One of the most interesting and unique museums in Kansas City is the National Museum of Toys and Miniatures. It features a wide range of antique toys that are perfect for anyone who is nostalgic for their childhood. You will find dolls, games, agate marbles, and even model trains in this collection of rare and unique items.
Another cultural attraction in Kansas City that is sure to excite kids of all ages is the Deanna Rose Children's Farmstead. It recreates a historic farm in the form of a main farmhouse, one-room schoolhouse and animal facilities.
It is one of the most popular attractions in Kansas City for kids and offers hours of fun for both young and old. The center also features an interactive discovery area that includes a mini rock-climbing wall, hands-on activities and more.
The city also boasts a number of national and international art museums, performing arts venues and other notable locations. The Kauffman Center for the Performing Arts, for example, is home to the Kansas City Ballet and other major performers.
Outdoor Activities Around Kansas City
Kansas City is known for its energetic outdoor scene and a plethora of activities to enjoy throughout the year. Whether you're traveling for business or pleasure, there's something for everyone.
Spending time outdoors is important for many reasons, including giving your mind a break from screens and invigorating exercise. It can also help clear your soul of stress and anxiety.
The parks and gardens around Kansas City are a great place to go for nature lovers and families alike. These parks are filled with trails, waterfalls, streams and more.
Another fun activity for families is visiting the Zoo. Founded in 1909, the zoo is home to a variety of animals from around the world. Small children can ride a safari-themed merry-go-round and see penguins, toucans, elephants, and more.
For an alternative outdoor adventure, try kayaking down the Missouri River or taking a guided KC Bridge Tour. These experiences offer a different perspective on the city. Plus, the views of downtown Kansas City from the water are breathtaking.
Historical Sites of Interest in Kansas City
If you're looking to learn about the history of Kansas City, there are plenty of places to visit. These sites include museums, historic landmarks, and other attractions that will provide an immersive experience for visitors.
The Thomas Hart Benton Home and Studio State Historic Site is a great place to learn about the life of renowned regionalist painter Thomas Hart Benton. The museum features 13 original paintings by the artist, as well as a variety of his personal items and collections.
Another historic spot is Fort Larned, a military post that served as an important site for early pioneers traveling to the west in the 1800s. The site also served as a Pony Express mail station and protected those traveling on the Santa Fe Trail.
One of the most well-known historical sites in Kansas City is the Arabia Steamboat Museum, a living time capsule with artifacts from a sidewheel steamboat that sank in 1856. The museum was recovered in 1987-88 and features exhibits, interactive displays, and a tour.
While in the area, you can also take a walk through the 18th & Vine Jazz District. This neighborhood is known as the cradle of jazz music and was the place where many famous jazz musicians made their homes.
Other Kansas City landmarks include the National World War I Museum and Liberty Memorial, both located in downtown Kansas City. You can also visit the Laugh-O-Gram Studio, Walt Disney's first cartoon studio in the city.
Final Words
Kansas City is full of hidden gems and exciting local favorites that are sure to provide you with a unique and memorable experience. Explore the best barbecue spots, vibrant nightlife scene, its rich history and diverse offerings. Try some of the best local cuisines, visit the city's unique attractions, or just relax and take it all in. Kansas is always a good idea.