Kitchen with Terrace Access: Practical Terrace and Kitchen Design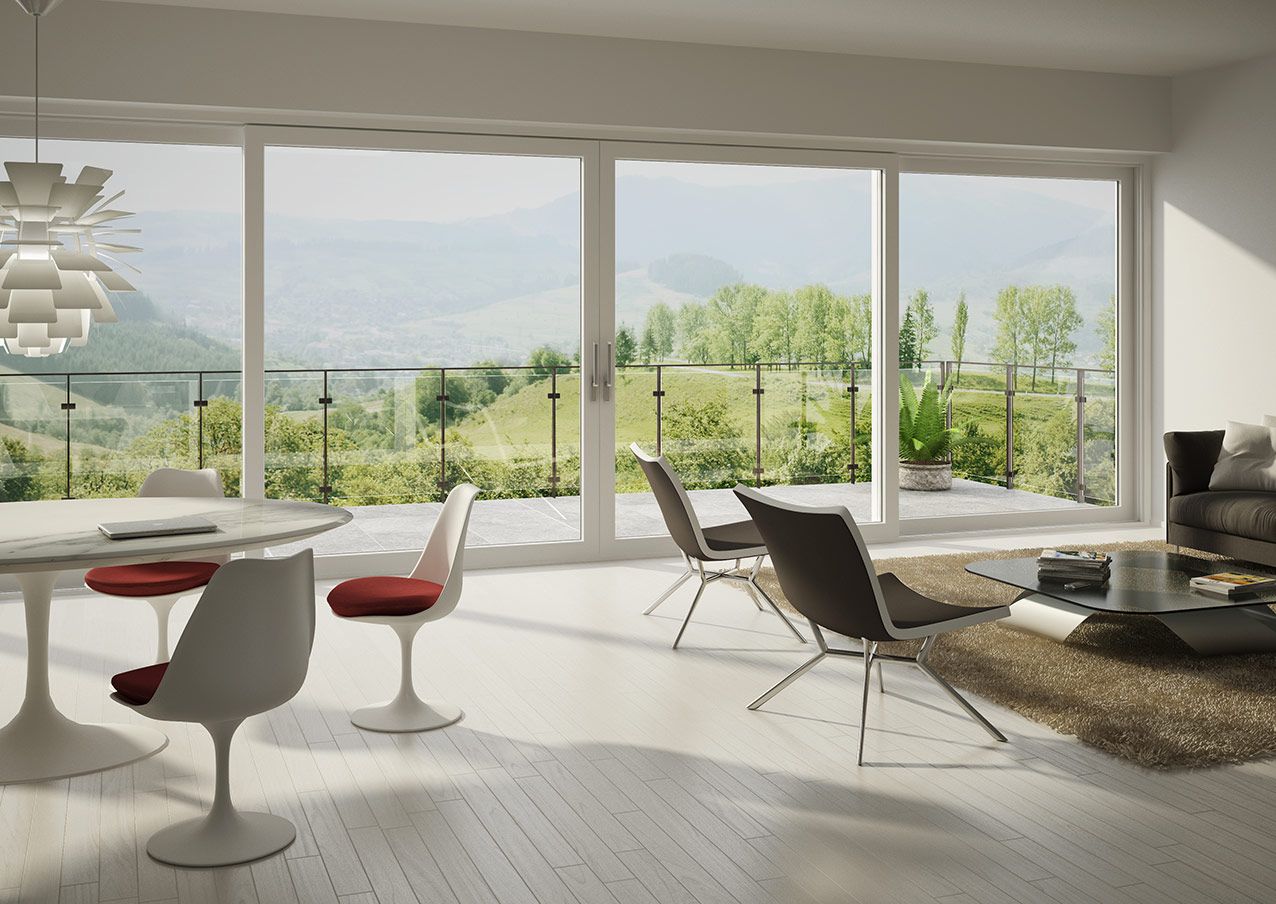 Oct 17, 2023
The kitchen has become the heart of the 21st-century home. Once separated into distinct rooms, our cooking, dining, and living areas have now merged into bright, open floor plans. A multifunctional kitchen with a beautiful and efficient design is now at the top of the modern family's wish list. To realize such a concept, additional space often needs to be created.
There are several ways you can transform a cramped and outdated interior into something with a real "wow factor."
Whichever direction you choose, a smart and stylish space that suits your lifestyle requires careful planning. Below are some design ideas to inspire your kitchen expansion project.
Opt for bright colors
Choose a light-colored wall to enhance a neutral or minimalist kitchen. Focus on one or two primary colors and try to use the same color in various textures and accessories. A moss-green wall makes a white kitchen island shine without affecting lighting. Subtle emerald green glassware and a selection of houseplants tie the two color palettes together.
Save money with open shelving
Cabinet storage requires more material, making it expensive to outfit a large space fully. Cut kitchen costs by opting for trendy open shelves. Showcase bright dishes or a selection of delicate wine glasses that were previously hidden. Plus, your kitchen tools are more accessible.
Create a traditional kitchen
Pay homage to your home's historic character with contemporary interpretations of historical finishes. Playful sapphire accents on the floor and the central kitchen island add a modern touch, while copper pendant lights reference historical materials and add texture.
Install smart lighting
If sunlight is limited or your addition overlooks an unsightly landscape, find creative ways to enhance your project. Custom lighting can emphasize a room's architecture, creating depth and ambiance. Many companies offer automated lighting systems, allowing you to synchronize your lights with your daily routine.
Define areas with a kitchen island
Follow the lines of a kitchen island to divide an open space. One way to position a freestanding countertop is to trace the old wall boundary. In this design, the countertop aligns with the previous exterior partition. Don't feel restricted by a typical rectangular design. This custom L-shaped design is multifunctional, including prep space and a dining area.
Organize your kitchen storage
Kitchen drawers can quickly become cluttered. Organize storage so it's easy to maintain. Specialized drawer dividers provide space for everything, from utensils to canned goods. With this design by Team 7, you can even specify the exact dimensions of your kitchen appliances and regular shopping items.
Custom cabinets and other storage solutions, like built-ins, can save you a lot of time and ensure you utilize every inch of space!
Install a glass door
Enlarge the kitchen space or create terrace access by installing a sliding door, like those from Oknoplast. Terrace doors typically bring a lot of light indoors. Opting for energy-efficient materials like UPVC sliding doors achieves two objectives at once. Double-winged terrace doors are currently very trendy.
Opening a wall to an outdoor space creates an illusion of depth and airiness, making a small or dim room feel more spacious. They can also help extend a live-in kitchen into the garden. If the view is limited, carefully consider your outdoor design. Here, cream-colored walls reflect light back into the kitchen, extending the line of sight.
Wooden kitchen countertops
Experiment with a mix of woods to create a lively kitchen with natural charm. Avoid a chaotic and confusing scheme by choosing a style that ties your furniture and fixtures together.
Bring more light to your addition
Consider how the sun hits your kitchen. If you're performing a kitchen remodel, design your kitchen's layout around the glazing to optimize natural light. Place dining tables where the most sunlight hits and ideally choose furniture that fits the space well.
Choose smart kitchen cabinets
Design with your storage needs in mind. For a highly efficient kitchen, fill cavities and inaccessible niches with innovative cabinets.
Ready for a bright kitchen? Take our 10 tips to heart and design your dream kitchen filled with light. Enjoy the comfort."