Moving Guide to Fort Worth, Texas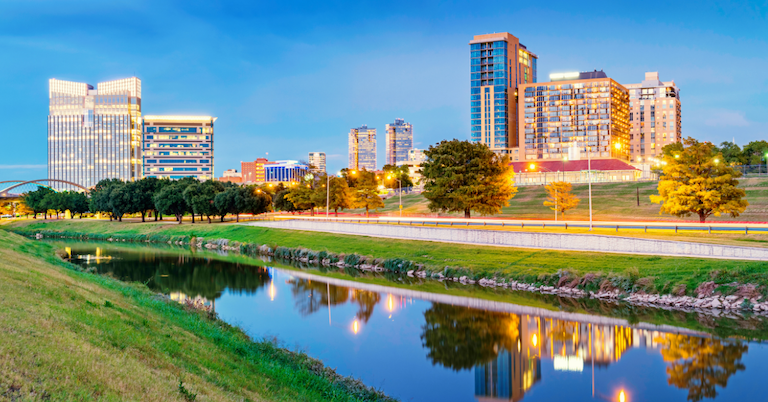 Sep 30, 2021
Did you know that Fort Worth more than 250 residents move to Fort Worth each day? Well, there might be a good reason why many people are interested in this Texas city. If you have been considering moving to Texas, Fort Worth is a great place to live. This beautiful city has a lot going for it, and you will surely be surprised at all the reasons you should consider moving to Fort Worth.
In case you're not familiar with Fort Worth, this guide will help you understand everything you need to know before you make the big move.
Neighborhoods in Fort Worth
Like other Texas cities, Fort Worth boasts of a hot housing market. There's a massive competition for housing with sellers looking to catch and cover selling fees, including seller's closing costs. Luckily, you can still find a decent home in a perfect neighborhood. If you're looking for an ideal place to live, there are plenty of neighborhoods here, including Downtown, Fairmount, and the Near Southside.
Downtown Fort Worth: There is a lot to do and see in Downtown Fort Worth. The Sundance Square consists of hundreds of dazzling shops and galleries that will surely get your attention. There are also plenty of museums to visit, including the Modern Art Museum of Fort Worth or the Kimbell Art Museum.
Near Southside: This place is known for its impressive collection of Victorian houses and bungalows. The Fort Worth Nature Center makes this spot a nature lover's dream. Several parks are also available here, including Pocket Park, Gateway Park, and Levitt Pavilion.
Fairmount Fort Worth: This neighborhood combines history with modernity to make an eclectic mix of cultures. Near Trinity Park, you will find plenty to do and see, including the Fort Worth Botanical Gardens or Japanese Gardens.
Arlington Heights: This is one of the most affordable places to live in Fort Worth. It's incredibly close to Downtown Fort Worth and offers several activities, including the Will Rogers Memorial Center or Six Flags over Texas, an amusement park.
Cultural District: This is home to some of the best museums in Fort Worth, including the Amon Carter Museum, Kimbell Art Museum, and Modern Arts Museum. This neighborhood also has excellent dining options and easy access to public transportation.
Fort Worth Cost of Living
The cost of living in the city of Fort Worth is generally lower than the national average. Most things remain affordable here, but of course, affordability varies from person to person depending on income. Here is a breakdown of the cost of living essential.
Housing Cost
The cost of housing is usually lower here than in other major cities such as New York and San Francisco. It's 21% lower than the national average, which makes housing fairly affordable. The median home value is $163,800. You can save even more if you choose to build your own home. Surprisingly, the cost of building a home in Texas is generally lower than buying a ready house.
Utilities
The cost of utilities in Fort Worth is around 5% lower than the national average. The costs also vary depending on whether or not a resident lives in an apartment or a home.
Transportation
The cost of transportation in Fort Worth is similar to the national average, which makes it affordable. Since oil is the primary industry in Texas, you can't expect to pay more for fuel in a city in Texas. A gallon of gas goes for $2.33 on average. If you don't own a car, there's bus transportation you can take and ride for around $0.45 per mile.
The Job Market in Fort Worth
If you're moving to Fort Worth in search of a job, you'll be in luck because the job market here is booming. Texas is one of the leading states in terms of employment, and Fort Worth ranks among America's 20 largest economies. There are plenty of jobs in Downtown Fort Worth with large companies like American Airlines, as well as several smaller reputable businesses. Fort Worth also offers affordable living for job seekers since it's generally cheaper to live here than in other major cities.
Education System in Fort Worth
The education system is good too, and there are plenty of schools near Downtown Fort Worth that you can choose from. This city has some of the best public school systems in Texas, making relocating easier for parents with kids. According to Niche, the best high schools in Fort Worth are Aledo High School, College Hill Classical Academy Upper School, South Hills High School, and Western Hills High School.
Students don't need to travel far to attend school. There are many public and private colleges and universities in the area. These include Texas Christian University, The University of Texas at Arlington, and Texas Wesleyan University to name a few.
Crime in Fort Worth
Fort Worth offers a safe place to live since the crime rate is lower than in most other large cities. But to confirm for yourself, Scout Neighborhood offers crime maps that you can use to see the crime rate of an area or neighborhood. Fort Worth's Crime Rate is at 38%. While the national average stands at 55%, Fort Worth remains safer with a lower crime rate.
The Weather in Fort Worth
The weather in Fort Worth is similar to that throughout the rest of Texas. It's hot and humid during the summer, while it's mild during spring and fall. The winter months are generally cold, but nowhere near as cold as other states. No heavy coats or winter gear here!
Entertainment
If you're an outdoor person, Fort Worth offers plenty of free fun that you can enjoy. There are several parks, including the Fort Worth Botanic Garden, Fort Worth Nature Center, and The Fort Worth Zoo, which you can check out. If you want to stay indoors for entertainment purposes, there are plenty of malls to choose from Ridgmar Mall (largest mall in Fort Worth), Hulen Mall, and The Shops at Clearfork.
Final Thoughts on Living in Fort Worth
If you're looking for a low-key lifestyle, these neighborhoods can be great options. The crime rate is lower than the national average, and the housing prices are pretty reasonable. If you're looking to settle down for good in Fort Worth, consider the mentioned neighborhoods since they offer wonderful lifestyles and amenities.
Also, ensure you find affordable housing here by checking out budget-friendly neighborhoods in Fort Worth. You can also take advantage of various programs for first-time homebuyers in Texas and save in the process. If you don't know where to start, SimpleShowing can show you the way. Our experts will help you find a home in Fort Worth that fits your budget and needs.