Moving to Atlanta? Here's What You Need to Know
Sep 8, 2020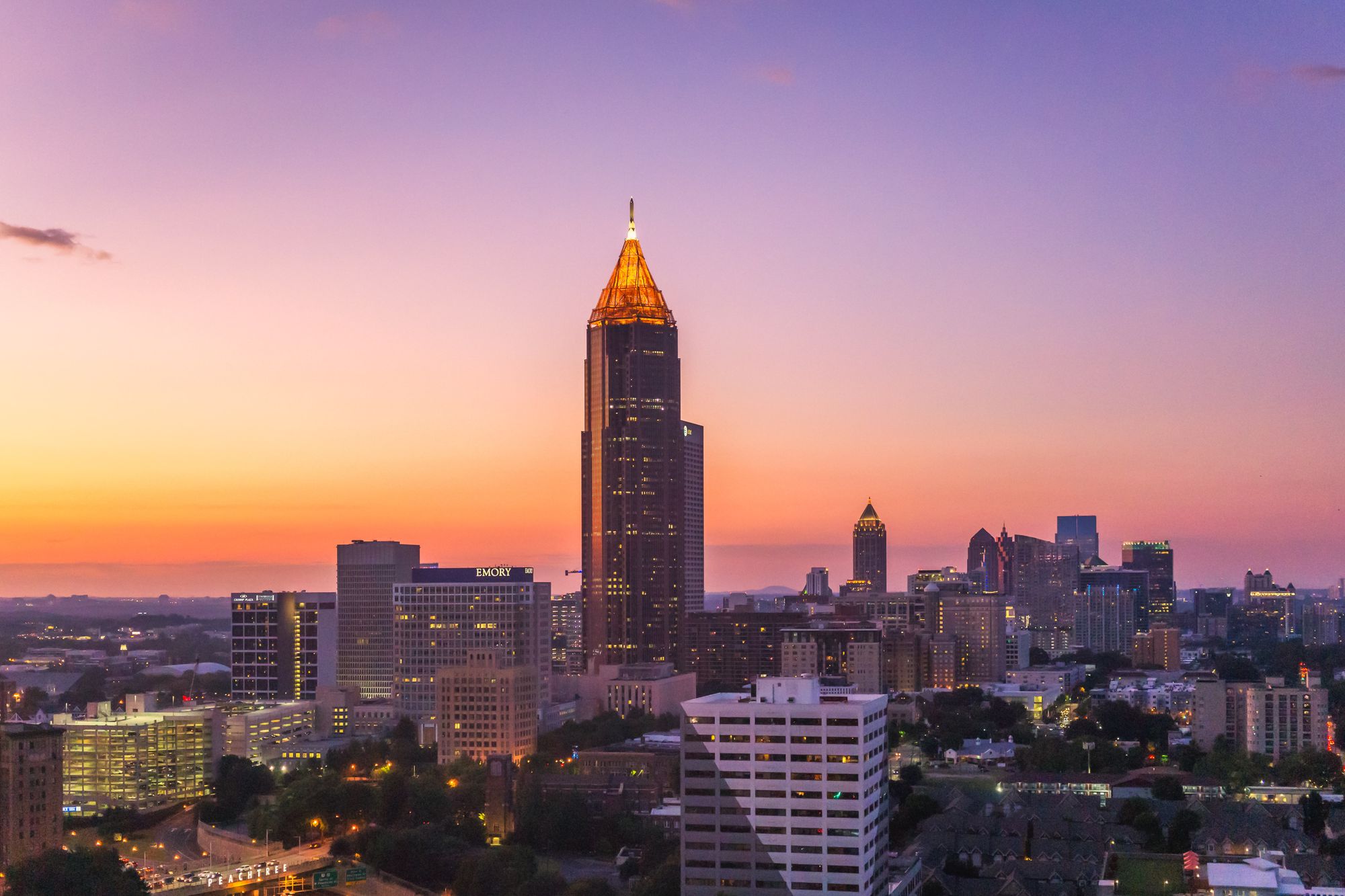 Atlanta, Georgia currently has a population of around half-a-million people, but that number continues to rise every year.
Why? There's countless reasons.
Atlanta is known all over the world for its music, sports teams, food, and a culture that is infused with the welcoming nature of Southern hospitality.
Of course, you might be moving to Atlanta for a job, a relationship, or something else.
Whatever the case, before you move to this one-of-a-kind city, take a moment to learn a bit about what you should expect.
Quick Facts About Atlanta
Let's begin by quickly looking at some of Atlanta's most important stats:
Metro Population: 5,455,053
Median Age: 35.4
Median Home Price: $209,658
Unemployment Rate: 4.9%
Average Commute Time: 30.4 minutes
As you can see, the metro population of Atlanta is more than 10x that of the actual city. So, it's worth considering some of the surrounding suburbs of Atlanta if living downtown isn't an actual requirement.
4 Things You Must Know About Atlanta
Moving to Atlanta is a big decision.
Though you're unlikely to regret it, it's still best to think ahead a bit.
Here are the four things you should know about Atlanta before you decide to relocate here.
1. The People and Culture of Atlanta
Atlanta is the capital of Georgia, but it's also one of the cultural capitals of the South.
That being said, it's completely distinct from any other city in the entire country with a culture that reflects this uniqueness.
The city has changed a lot since its founding back in 1837. Obviously, as Georgia was the 13th colony, the area's history goes back much further than that, though. Monuments throughout Atlanta speak to these older times, but you can also hear it in Atlanta's famous music.
Aside from gospel music, Atlanta is also a historically-significant city for country fans. Back in the 20s, its country music scene rivaled that of Nashville and was the launching point for legends like Gid Tanner and Fiddlin' John Carson.
Today, it's much better known for its hip-hop. Back in 2009, The New York Times even referred to Atlanta as "hip-hop's center of gravity." World-famous artists like CeeLo Green, Lil Jon, Ludacris, Outkast, T.I., and Usher all claim the city as home.
Of course, you can't talk about the city's culture without talking about Atlanta's world-famous food. If you're a newcomer to the city, then checking out Krog Street Market or Ponce City Market should be a priority on your to-do list.
These two areas are both on the Atlanta Beltline and house several, authentic Atlanta restaurants that will give you a true feel of the cuisine that this city has to offer. Not to mention, you'll be able to pop into the surrounding stores for shopping or jump on the Beltline to try out some of the local bars or breweries after you eat.
2. Atlanta's Job Market
Atlanta is the ninth-largest metropolitan area in the entire country and tends to have a job market to match. Along with Coca-Cola, the city is also home to Delta Airlines, Home Depot, UPS, and more than a dozen other Fortune 500 companies – plus another nine Fortune 100 companies.
Technology companies have also fallen for Atlanta's charm, especially startups. The same goes for movie production studios, earning the city a new nickname: "The Hollywood of the South."
Even if you have no interest in these burgeoning industries, they've established job markets that have created opportunities for people in just about every field.
This helps explain why, although job growth is slowing throughout the rest of the country, residents of Atlanta haven't seemed to notice.
3. The Cost of Living in Atlanta
At this point, you might be worried about the other shoe dropping.
Are you expecting to hear that Atlanta is extremely expensive?
Well, then we have fantastic news for you.
The cost of living in Atlanta is actually lower than the rest of the country.
While it's only 1% cheaper overall, keep in mind that it's being compared to the average of every city in the U.S., not just those with populations above 500,000 or metropolitan populations of greater than 5 million.
For a comparison, look at the cost of living in Sacramento, CA, a city of about the same size. It costs 17% more to live there.
Furthermore, housing here costs 6% less than the national average. Utilities are even more affordable, coming in at 15% less than the average for the rest of the country.
Groceries do cost about 5% more than the national average, which isn't too bad when you consider the amazing food here and how much you'll save on housing.
Transportation also beats the national average by 1%, which brings us to our last topic of discussion…
4. You Must Own a Car
While some brave souls are committed to getting around Atlanta on a bicycle, the vast majority of residents would strongly recommend you buy a car if you plan on regularly traveling around the metropolitan area.
Unfortunately, even with a car, getting from point A to point B can still be a challenge. For all the positive things the city is known for, Atlanta has some of the worst traffic in the country. Data shows that for every 30 minutes you'd spend on the road in the morning, you have to add another 14 for traffic. In the evenings, congestion will increase 30-minute commutes by another 19 minutes.
The silver lining is that gas is cheaper here, so at least your budget won't get hit too hard every time you go to fill up.
Of course, if a car isn't quite in your budget yet, you can always use the MARTA transit lines, rely on ridesharing services like Uber and Lyft or live on the Beltline which provides quick access to many of Atlanta's hottest spots.
Get Help Finding A Home In Atlanta With SimpleShowing
Still sold on moving to Atlanta? If so, our local Atlanta agents would love to help.
Not only are SimpleShowing Agents experts on the Atlanta neighborhoods, but we also will give you an average $5,000 towards your closing costs when you buy with our team.
Contact us today to start your home search with Atlanta's top agents.
Get in touch. Send us a message now.