Nursing Homes: Providing Comprehensive Care for Seniors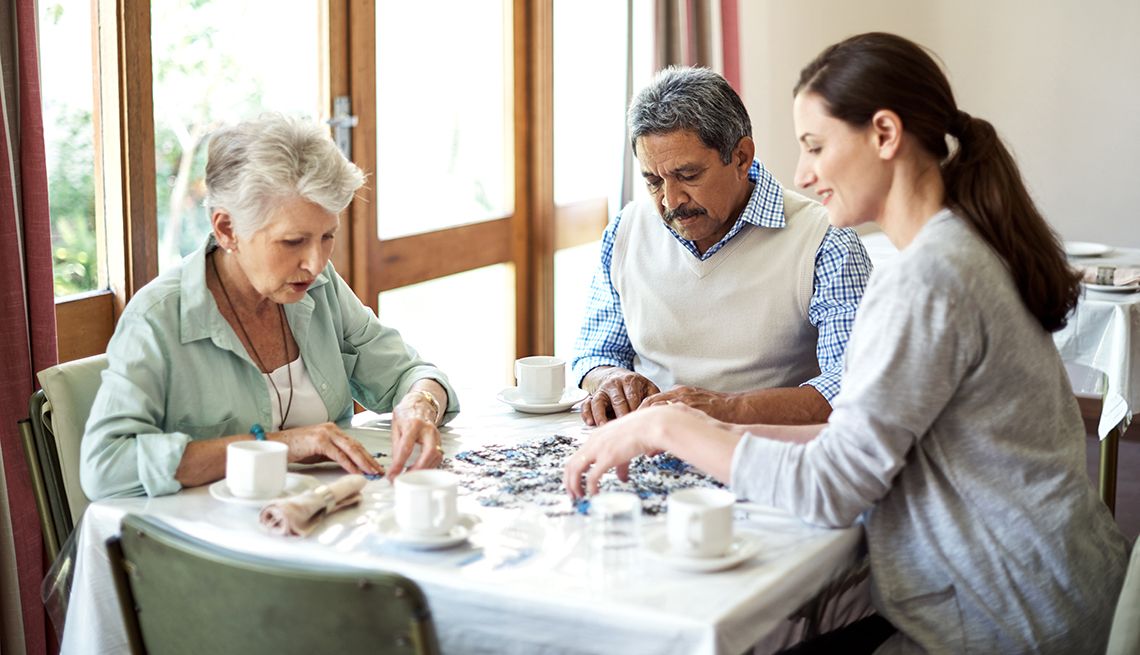 Aug 22, 2023
As our population ages, the demand for senior care solutions has never been greater. Nursing homes play a crucial role in providing comprehensive care for elderly individuals who may require assistance with daily activities, medical supervision, and social engagement. These facilities offer a supportive environment where seniors can receive personalized attention while maintaining their quality of life. In this blog post, we'll delve into the essential aspects of nursing homes, their benefits, and considerations for choosing the right one for your loved ones.
Understanding Nursing Homes
Nursing homes, also known as skilled nursing facilities, are residential care settings that provide round-the-clock medical care and assistance for seniors. These facilities are designed for individuals who require a higher level of medical attention and support due to chronic illnesses, disabilities, or mobility limitations. Nursing homes offer a range of services, including medical care, medication management, assistance with daily tasks, and social and recreational activities. The goal is to ensure that residents receive the necessary care and support to maintain their overall well-being and quality of life.
Benefits of Nursing Homes
One of the primary benefits of nursing homes is the availability of skilled medical care. Trained healthcare professionals, including registered nurses and certified nursing assistants, are on-site to provide medical treatments, administer medications, and monitor residents' health conditions. This level of medical supervision is especially important for individuals with complex medical needs or those recovering from surgeries or injuries.
Additionally, nursing homes offer a structured and safe environment for seniors. The facilities are equipped with safety features such as handrails, grab bars, and emergency call systems to prevent accidents and ensure residents' safety. Regular meals, housekeeping, and laundry services are also provided, allowing residents to focus on their well-being and enjoy a worry-free lifestyle.
Considerations When Choosing a Nursing Home
Selecting the right nursing home for your loved one is a significant decision that requires careful consideration. Here are some factors to keep in mind:
Location: Choose a nursing home that is conveniently located, making it easier for family and friends to visit. Consider proximity to medical facilities and amenities as well.
Services and Amenities: Evaluate the range of services offered by the nursing home. Ensure that they can meet your loved one's medical needs and provide opportunities for social engagement and activities.
Staff Qualifications: Inquire about the qualifications and training of the healthcare staff. A reputable nursing home should have skilled medical professionals who can provide the necessary care.
Cleanliness and Safety: Visit the facility in person to assess its cleanliness, safety features, and overall atmosphere. Pay attention to the condition of the living spaces, common areas, and outdoor spaces.
Residents' Well-Being: Speak to current residents and their families if possible to gain insights into the daily life and experiences at the nursing home.
Personalized Care: Look for a nursing home that emphasizes personalized care plans tailored to each resident's needs and preferences.
Promoting Social Engagement
While nursing homes provide essential medical care, they also recognize the importance of promoting social interaction and emotional well-being. Many nursing homes offer a variety of activities and programs designed to engage residents and foster a sense of community. From exercise classes and art workshops to group outings and movie nights, these activities encourage seniors to stay active, socialize, and maintain a sense of purpose. Visit https://vivanteliving.com/newport-center/ for more information.
Making an Informed Choice
Choosing a nursing home for your loved one requires careful research and consideration. It's essential to visit different facilities, ask questions, and gather as much information as possible. The decision should prioritize the well-being and comfort of your loved one, ensuring they receive the care, attention, and support they deserve in their golden years.
Activities and Social Engagement
Nursing homes are not just about medical care; they also focus on promoting an active and engaging lifestyle for their residents. Many facilities offer a wide range of activities, such as arts and crafts, games, exercise classes, and outings to local attractions. These activities not only help keep residents physically and mentally active but also provide opportunities for socialization and forming meaningful connections with fellow residents. Maintaining social connections is crucial for mental and emotional well-being, and nursing homes strive to create an environment where residents can build friendships and enjoy a sense of community.
Professional Expertise and Specialized Care
Another advantage of nursing homes is the availability of professional expertise and specialized care services. For seniors with specific medical conditions, such as dementia or Alzheimer's disease, nursing homes often have dedicated memory care units with staff trained to provide specialized care. These units are designed to cater to the unique needs of individuals with memory impairments, offering structured routines, cognitive activities, and a safe environment. Additionally, nursing homes may offer physical therapy, occupational therapy, and other rehabilitation services to help residents regain or maintain their independence and mobility.
Creating a Comfortable Environment
A key aspect of nursing homes is the emphasis on creating a comfortable and home-like environment for residents. Many facilities offer private or semi-private rooms that residents can personalize with their belongings, helping them feel more at ease and reducing the transition's stress. Common areas are often designed to encourage social interactions, with cozy seating areas, communal dining spaces, and recreational facilities.
Supportive Medical Care
One of the primary reasons individuals choose nursing homes is to access skilled medical care and supervision. Nursing homes typically have licensed nurses and healthcare professionals on staff to provide round-the-clock medical attention. This level of care is especially beneficial for seniors with chronic medical conditions, those recovering from surgeries, or individuals who require assistance with activities of daily living.
Respite Care and Short-Term Stays
Nursing homes also offer respite care and short-term stays, providing a temporary solution for families or caregivers who need assistance for a specific period. Respite care can be an invaluable resource for caregivers who need a break or are unable to provide care temporarily. During short-term stays, seniors can receive medical care, engage in activities, and socialize while their primary caregivers tend to other responsibilities.
Peace of Mind for Families
Choosing a nursing home for a loved one can be a challenging decision for families, but it can also provide peace of mind. Knowing that your loved one is receiving the necessary care, support, and medical attention in a secure and monitored environment can alleviate concerns. Nursing homes often maintain open lines of communication with families, providing updates on residents' well-being and involving them in care decisions.
Aging in Place with Dignity
Ultimately, nursing homes offer a solution that allows seniors to age in place with dignity. As individuals face the challenges of aging, a nursing home can provide the necessary resources and support to maintain their quality of life. By offering personalized care plans, medical supervision, and opportunities for social engagement, nursing homes aim to enhance seniors' overall well-being and ensure that they can enjoy their golden years to the fullest extent possible.
Conclusion
Nursing homes play a vital role in providing comprehensive care, support, and a comfortable living environment for seniors. As the aging population continues to grow, the demand for high-quality nursing home services is on the rise. By offering personalized care plans, medical attention, social engagement, and specialized services, nursing homes aim to enhance the overall quality of life for seniors and provide families with peace of mind. Whether it's for long-term residences, short-term stays, or respite care, nursing homes are a valuable resource that allows seniors to age with dignity and receive the assistance they need while maintaining their independence and autonomy.