Preapproval vs. Prequalify: The Very Important Difference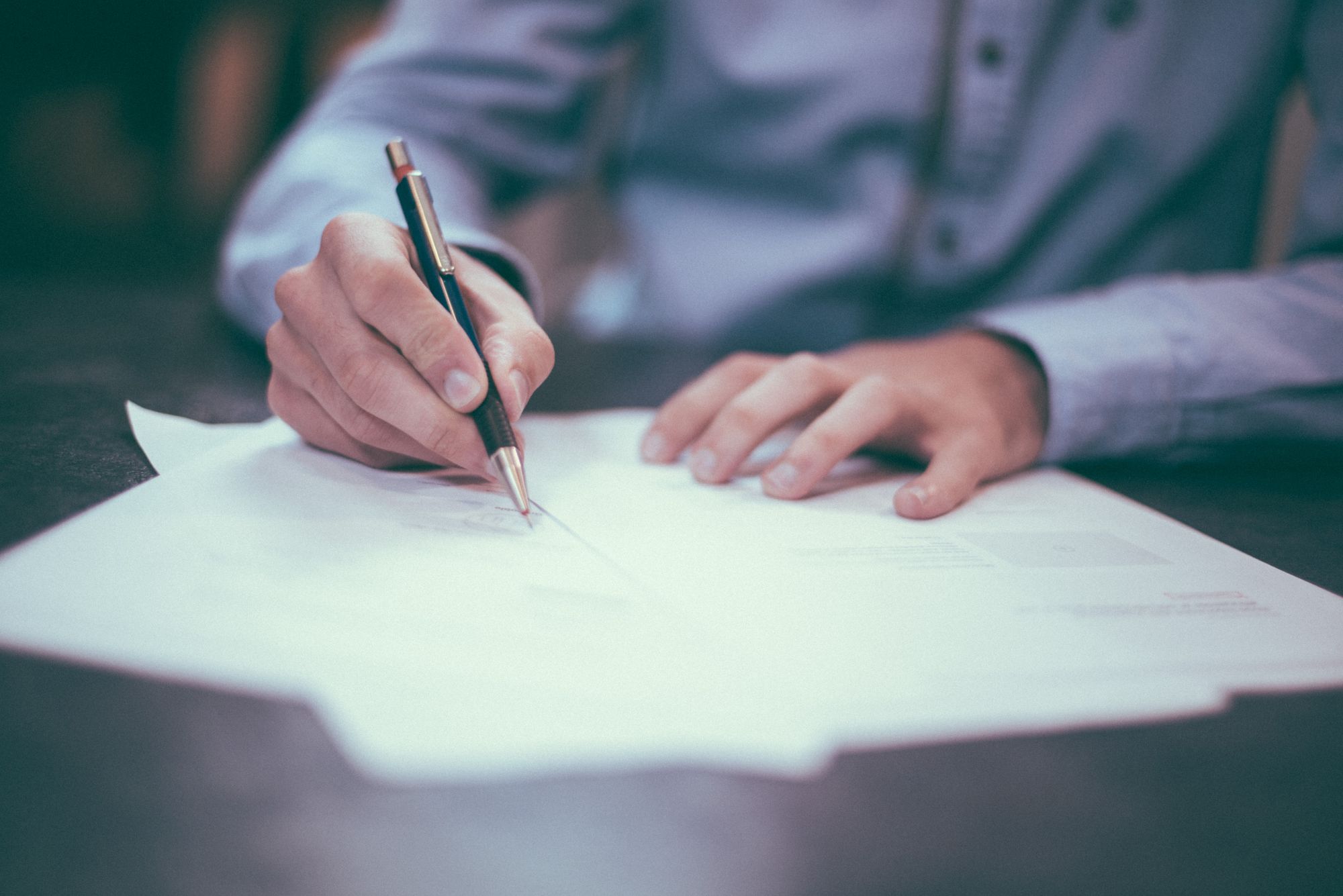 Nov 14, 2019
Every house hunter is looking for something different, but, eventually, they all have to go through the same process: applying for a mortgage.
Unless you plan on paying in cash, this step is inevitable.
However, there are also two preliminary steps you can take that will make it much easier to find a home you can afford and get your offer accepted: prequalifying and being preapproved for a mortgage.
What Does "Prequalify" Mean?
Qualifying for a mortgage means a lender has decided you meet all of their requirements for receiving a loan to buy a house.
Therefore, prequalifying means a lender has determined you are a good candidate for a mortgage and will most likely be approved once you formally submit your application for a loan.
In order to become prequalified, you need to submit proof of your:
Current Income
Value of Assets
Amount of Debts
The lender will then review this information to decide if you're someone they would offer a loan to and, if so, for how much.
That being said, both are educated guesses. The information you provide the lender typically isn't verified during the prequalification process. They're basically giving you the benefit of the doubt that the data is valid. It usually is not until the formal application process that they'll take steps to ensure the information is accurate.
Furthermore, the estimate they provide you for a mortgage isn't set-in-stone, either. Upon reviewing your actual loan application, they might discover that, say, your debt-to-income ratio is a bit high. In that case, they might still offer you a mortgage, but the amount may be for less or the terms not as favorable.
The Benefits of Prequalifying for a Mortgage
If you're thinking about buying a house in the near future, you shouldn't hesitate to get prequalified for a mortgage.
Among other things, the benefits of prequalifying for a mortgage are:
Your credit score isn't impacted
It doesn't cost anything
You'll have a better idea of what you can afford
It's especially helpful for first-time homebuyers who often aren't sure what they can afford until they speak with a lender.
Again, you have nothing to lose.
What Does "Preapproval" Mean?
Becoming preapproved for a mortgage is generally considered the next step after you find out if you would qualify for one.
This is when you receive an actual quote from a lender about how much they're willing to provide you for your mortgage. It comes in a formal letter that you can then reference when making an offer on a house.
Every lender has their unique requirements to become preapproved for a mortgage, but the vast majority will expect some combination of the following financial documents:
W-2s or 1099s, and your two most recent paystubs
60 days' worth of bank statements for every one of your accounts
Two months' worth of statements for investment accounts, CDs, and IRAs
The most recent quarterly statements for your 401(k)s
Monthly debt obligations with creditors' information
Any current real estate debt
You may also be asked for other information based on your unique background.
For example, if you're currently a renter, the lender will want to see proof of what you paid for the last 12 months.
They can even inquire about your marital status as divorce can sometimes result in credit problems, alimony, and child support. Lenders want to know about those financial consequences.
Fortunately, lenders will give you a list of their requirements before you apply to become prequalified for a mortgage.
The Benefits of Getting Preapproved for a Mortgage
When you're in the earliest stages of considering buying a house, it helps to see if you'd qualify for a loan. Many people take this initial step even if they don't plan on actually house-hunting for months.
However, if you've begun setting aside money to buy a house and are serious about buying one soon, you should really get preapproved ASAP. This will show you exactly what you can spend on a house.
Just as important, being preapproved makes you a more attractive buyer to homeowners. Your offer that includes a preapproval letter will look much better compared to any that don't come with a lender's backing. That means you could beat a buyer who is actually willing to pay more and even demand some contingencies before closing.
Speaking of which, you can also plan on closing a lot faster as you don't have to wait to hear back from the bank about how much they're willing to lend you.
Pre-Approval vs. Pre-Qualify: Side-by-Side
For a quick reference to compare preapproval vs. prequalifying, this chart should help: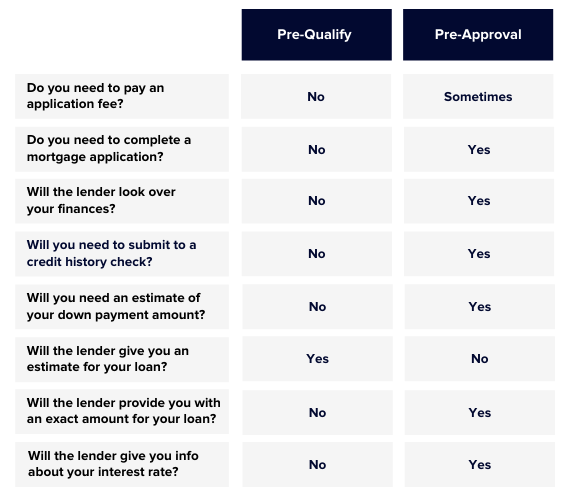 Why You Should Prequalify and Get Preapproved
While preapproval for a mortgage and prequalifying for one are different, it shouldn't be a case of choosing one or the other.
Instead, see if you prequalify when you're first considering buying a home. If that goes well and you eventually decide you're definitely ready to purchase a house, go through the preapproval process.
Together, these two steps will give you peace-of-mind about what you can afford, which will make house-hunting so much easier.
If you're looking to start the prequalification process, SimpleShowing can put you in contact with one of our preferred mortgage lenders to get you a competitive rate. Contact us today to get started with no obligation.