Pros and Cons of Renting Furniture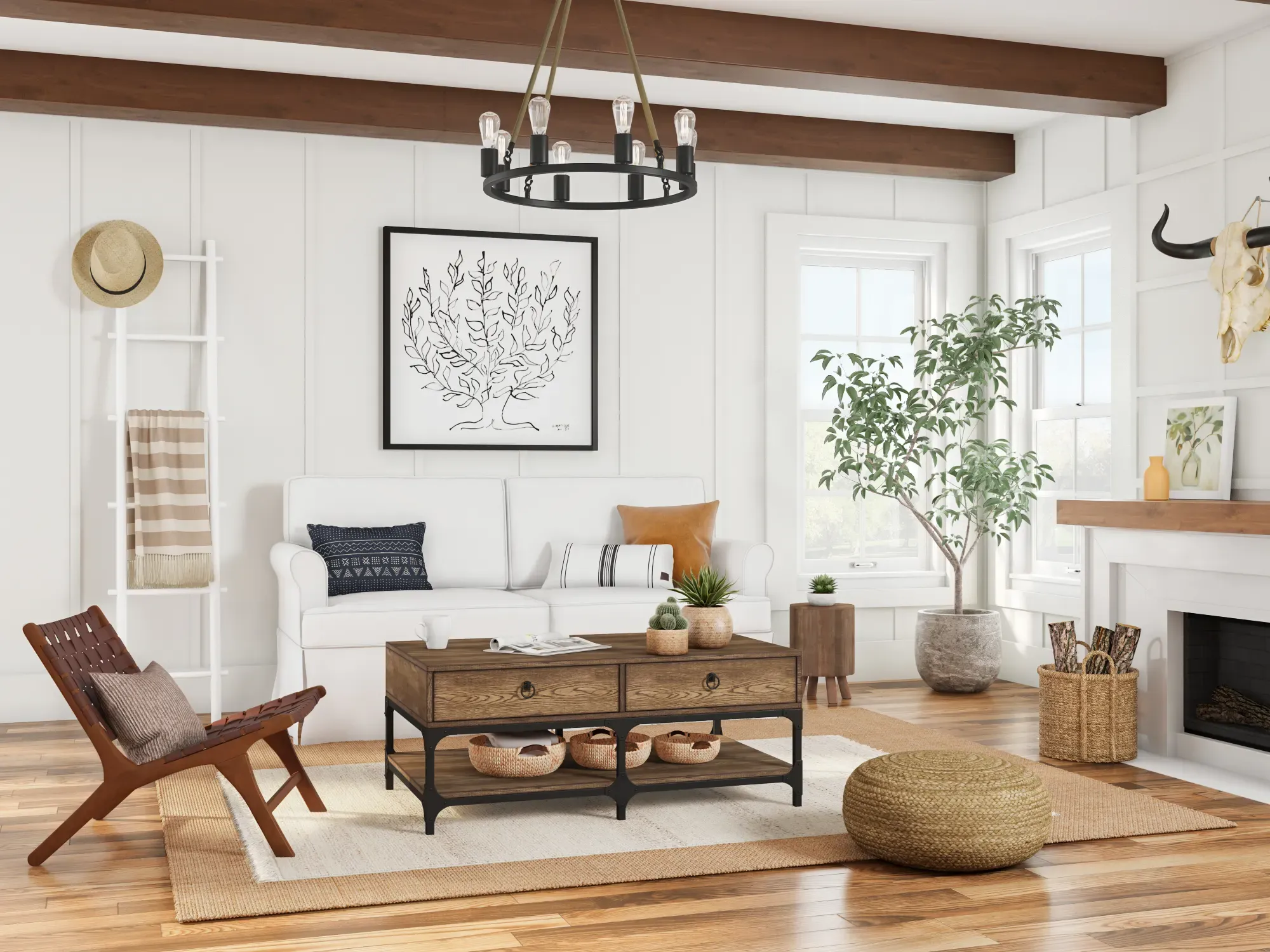 Mar 7, 2023
Renting furniture offers an affordable option to furnish your house. The trend is gaining popularity for people living in apartments due to flexibility. Whether you're trying to avoid the costs of moving your furniture or don't want to spend on new furniture, several circumstances can influence your furniture needs. Understanding some pros and cons of furniture rental can help you determine if it's a worthwhile move.
Advantages
Save Money
Unlike buying new furniture and accessories, renting comes with a low initial investment. Most people may not have the financial muscle to buy high-end furniture in a lump sum. And the quality and lifespan of some store-bought pieces may be worth the price. Renting your furniture offers the opportunity to furnish your apartment with minimal upfront costs. This means you can get high-end pieces that could otherwise be too expensive to buy out of pocket. You can find furniture options to furnish your house regardless of your budget.
Recent studies show that 45% of people consider moving among the most stressful undertakings. Specifically, moving your furniture can be a huge pain point, especially when moving across states. Minimizing your load can give you peace of mind, plus you can make prior arrangements with a furniture rental company.
Avoid Unnecessary Shopping Hassles
Besides the heightened financial stress, shopping for all your furniture pieces and accessories can consume a lot of time. But renting furniture for an apartment eliminates shopping hassles since you can choose all the items from one provider, giving you a quick and stress-free shopping experience.
Most importantly, most companies will deliver the inventory to your address at your convenience. After the rental lease lapses, the company will collect the items, meaning you don't have to worry about selling or disposing of any piece you no longer want.
Change Style Any Time
Furniture needs are seldom static and can change with time. Maybe you no longer want your current furniture pieces and don't have enough funds to upgrade. Renting furniture pieces for various spaces like the bedroom, living room, and dining room makes it possible to quickly upgrade your furnishings to something new without unnecessary hassles. Most companies allow you to upgrade certain pieces according to the lease terms to help you add new furniture for a home makeover.
Whether you are on a brief work assignment or waiting for a contractor to finish renovating your home, various situations can influence your furniture needs. Depending on your situation, you can rent essential pieces like couches, TV stands, and beds. If you need additional pieces, the furniture rental company can provide what you need.
Disadvantages
High Long-term Costs
While renting furniture means paying a fraction of what you'd spend when buying; the monthly payments can quickly add up by the end of your lease term. By the time your rental contract ends, you will likely discover you paid more for the pieces than the actual market price. Of course, this applies if you stay with the furniture pieces for a long time.
Some furniture rental companies often charge miscellaneous fees unrelated to direct rental costs. For example, insurance costs on furniture pieces can bloat the overall monthly payments. Spills, scratches, stains, and other furniture damages can attract additional fees. The costs can be prohibitive, especially when you have pets and small kids in your home.
Limited Options for Contemporary Home Designs
Some furniture leasing companies maintain a neutral inventory, making it challenging to find the perfect pieces that match your vision for an amazing look. While this strategy is excellent for the companies, it means you have limited options to furnish your home.
For instance, getting custom pieces for your contemporary house can be tricky since most rental furniture options are ready-made. Similarly, if you've just completed a home makeover to upgrade your style, you might have to look at different companies to find furniture that matches your style.
Renting Furniture Online
Renting furniture online has become an increasingly popular option for those who are looking for a flexible and cost-effective solution to furnish their homes or offices. With a plethora of rental furniture stores and companies available in the US, it can be overwhelming to decide which one to choose. Here are some tips to consider when renting furniture online and a list of some of the top rental furniture companies in the US.
When renting furniture online, it is important to consider the quality of the furniture, the rental terms and conditions, and the delivery and assembly process. Make sure you read the reviews and ratings of the company and the furniture you are interested in renting to ensure they have a good reputation and meet your expectations.
Rental Furniture Stores
Some popular rental furniture stores and companies in the US include:
Rent-A-Center: With over 2,500 locations across the US, Rent-A-Center offers a wide range of furniture rental options for both residential and commercial use. They offer flexible rental terms, delivery (sometimes even same day delivery) and assembly, plus the option to purchase the furniture at the end of the rental period.
CORT Furniture Rental: CORT has been in the furniture rental business for over 40 years and offers a wide range of furniture styles and packages to fit different budgets and preferences. They also offer home staging services for those who are looking to sell their homes.
Feather: Feather is a modern furniture rental company that offers stylish and eco-friendly furniture options. They offer free delivery and assembly, flexible rental terms, and the option to exchange or return the furniture at any time.
Brook Furniture Rental: Brook Furniture Rental has been providing furniture rental solutions for over 35 years and offers a wide range of furniture styles and packages for residential and commercial use. They also offer home staging and corporate relocation services.
Renting furniture online can be a convenient and cost-effective way to furnish your home or office. Consider your needs and preferences and do your research to find the right rental furniture company for you.
Conclusion
Depending on your needs and current circumstances, renting furniture can be a great idea. However, weighing the advantages and disadvantages is essential before determining if it fits your situation.