Real Estate Company Name Ideas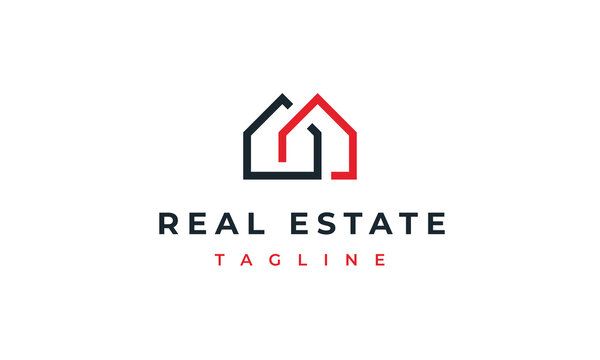 May 6, 2023
As the real estate market continues to thrive, the number of brokers and real estate companies is on the rise. Choosing the right name for your real estate company can make a significant difference in the way potential clients perceive your business. A creative and memorable name can help you stand out from the competition and establish a strong brand identity.
In this blog post, we'll provide you with 100 real estate company and brokerage name ideas and discuss some unique names that already exist in the market.
Before we jump into our list, let's take a look at some unique real estate company names that have already made a mark in the industry:
SimpleShowing: This name suggests an easy and hassle-free home touring and buying experience for clients.
Keller Williams: Named after its founders, Gary Keller and Joe Williams, this company emphasizes its strong roots and commitment to its agents.
Sotheby's International Realty: Drawing from the prestige of the famous auction house, this name conveys an air of luxury and exclusivity.
eXp Realty: This company's name highlights its innovative, tech-driven approach to real estate, with an emphasis on a virtual, cloud-based platform.
ReMax: A clever combination of "Real Estate Maximum," this name emphasizes the company's commitment to providing the best service to clients.
Real Estate Company Names
Now, let's dive into our list of 100 real estate company or brokerage name ideas:
Realty Nest
Home Pioneer
Trust Estate
Realty Sphere
Property Partners
House Harmony
Dream Dwellings
Elite Estates
Metro Properties
Urban Oasis Realty
Home Hunters
Real Estate Radar
Property Pioneers
Realty Roots
House Haven
Home Front Realty
Key Keepers
Property Portal
Trustworthy Realty
House Harvest
Premier Properties
Realty Revolution
Estate Emporium
Home Horizons
Real Estate Rangers
House Hive
Dream Domiciles
Realty Rise
Estate Elevate
Property Panorama
Home Harbor
Real Estate Realm
Realty Refuge
House Hatch
Dream Domain
Estate Essence
Realty Renaissance
Property Pathfinders
Home Haven Realty
Real Estate Resource
House Hub
Dream Dwelling Realty
Estate Experts
Realty Resolve
Property Pulse
Home Heart
Real Estate Resonance
Realty Reservoir
House Harvest Realty
Prime Properties
Home Halo
Real Estate Rapport
Realty Rendezvous
Estate Echelon
Property Perfection
Home Harvest
Real Estate Requisites
Realty Rapids
House Haven Realty
Estate Evolution
Home Horizon
Real Estate Refinery
Realty Radiance
Property Progress
House Habitate
Dream Dwelling Domain
Estate Enclave
Realty Ripple
Property Paragon
Home Harvest Realty
Real Estate Ripple
Realty Rhapsody
Estate Empower
Property Prestige
Home Hive Realty
Real Estate Rising
Realty Residence
House Harbor
Estate Eminence
Property Pinnacle
Home Horizon Realty
Real Estate Radiant
Realty Regency
House Haven Homes
Estate Elysium
Property Prodigy
Home Harmony Realty
Real Estate Revelry
Realty Riviera
House Heritage
Estate Euphoria
Property Prominence
Home Hearth Realty
Real Estate Reign
Realty Retreat
House Homestead
Estate Epicenter
Property Palace
RE Haven
Estate Endeavor