Real Estate in Turkey: Reasons to Live on The Seafront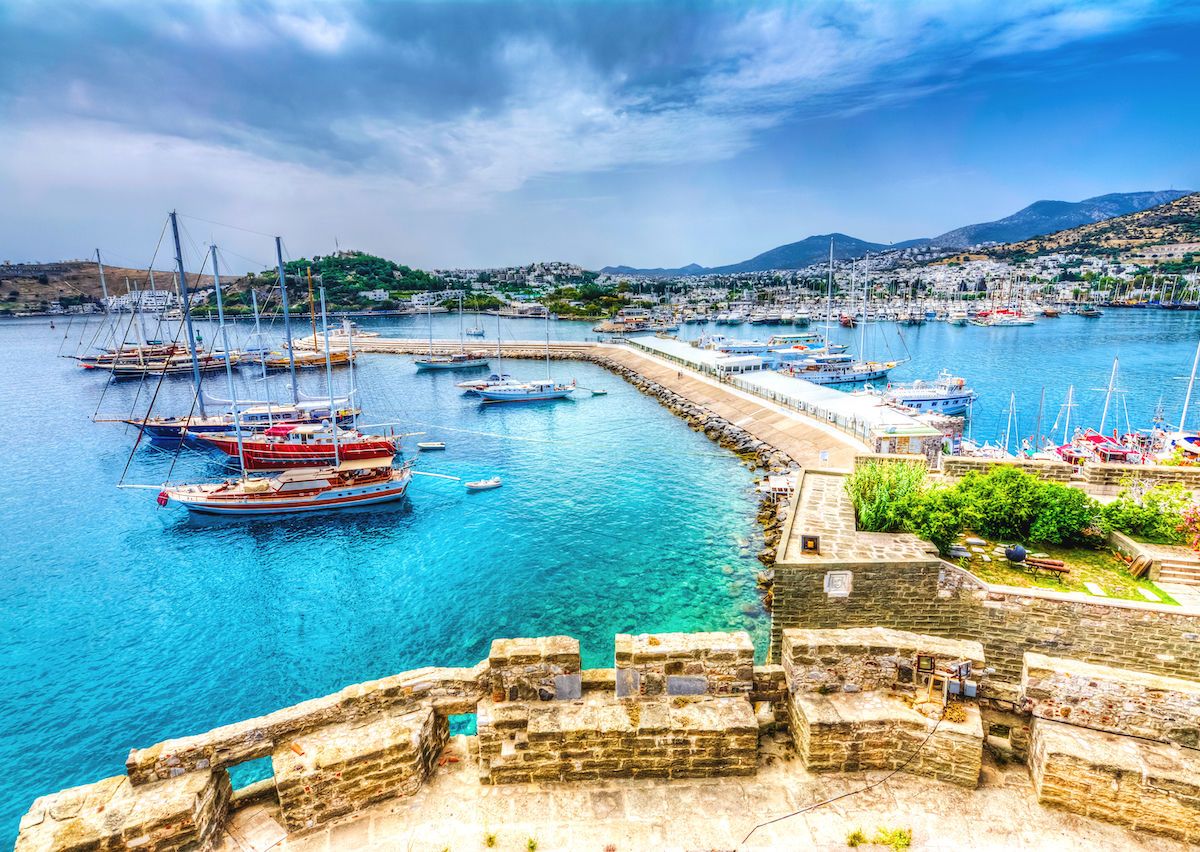 Mar 15, 2023
Slow life by the sea is a dream of many residents of noisy metropolises. People are tired with frantic daily rhythm, terrible ecology, and kilometers of traffic jams. The desire for change and experiencing a new way of life forces people to decide to buy sea view apartments in Turkey.  The Turkish coast welcomes foreigners with clean waters and fresh air, exclusive housing and comfortable living conditions.
Foreign investors are interested in the sphere of real estate in Turkey as well. The resort location and abundance of cultural attritions make the country an ideal destination for vacation. Tourists from all over the world come to Turkey and create high demand on rental real estate. So, in this article, we are going to discuss pros and cons of living at sea and benefits provided by property on the seafront in Turkey.
Reasons to move to the seafront in Turkey
People, looking for residence in another country, follow various goals. We have determined the most popular reasons.
Warm climate and abundance of sunny days in a year.
Thanks to its favorable climate, Turkey is a favorite holiday destination for hundreds of thousands of foreigners. Natural conditions are unusually diverse: from glaciers and snow-capped peaks to arid steppes. In the spring, on the border of the winter and summer tourist season, you can roll enough to ride on the ski, the evening of the same day to spend on the shore of a fairly warm and gentle sea. Turkey's climate varies by region. In the west and south, where the Mediterranean climate prevails, the summer months are hot and dry, and winter is mild. In the interior highlands, a continental climate prevails, with hot summers and cold, snowy winters.
Good ecology and near proximity to the sea.
Property by the sea can be used exclusively for summer holidays or to live here permanently, because living here is the best that can be imagined. Living by the sea will be especially good for the health of children, people with organ problems and those who suffer from seasonal allergies. Fresh breeze, warm sand and sea water rich in microelements will benefit absolutely everyone.
To leave home after work and go to the sea is akin to an idyll. Without the worries, saving money, booking tickets, suitcases and fear of losing them, booking accommodation, and other unpleasant moments, homeowners can enjoy calm waters when they want.
Developed infrastructure.
Turkey has a lot to offer to tourists, expats and investors from all over the world. Well-developed transportation system, high level of education and medicine, fresh food, and abundance of entertainment make the lives of residents full and bright.
Foreigners with the desire to relocate to Turkey may look for the opportunity to change their lives. In such a case, Turkey is an ideal destination. Another language, different customs and traditions, and relaxing atmosphere force residents to obtain new skills and knowledge.
Negative sides of buying real estate in Turkey
Speaking about Turkey as a resort country, we can highlight only two drawbacks: more expensive real estate on the seafront and noise in a hot season.
Real estate on the front line in Turkey is really more expensive than in remote destinations. However, the view of the morning sea out of the window in your own spacious apartment cannot cost less. To select the suitable housing unit, it is advisable to visit the website Turk.Estate. A comprehensive database of exclusive real estate at affordable prices is represented on the website. A buyer can monitor apartments of any footage, location, and design to select the necessary one.
Unfortunately, living on the front line in Turkey you cannot avoid noise and crowds of tourists. However, it is a perfect opportunity to meet new people from all over the globe and develop your communication skills.
Conclusion
Owning a property on the seafront in Turkey is a good solution for expats and investors. High liquidity of housing units and good rental opportunities give buyers the opportunity to obtain sound passive income. So, there should be no worries if you will have a desire to live in another country, the property can be easily resold, bringing significant profit.