All About Real Estate Software: Transforming Property Market Navigation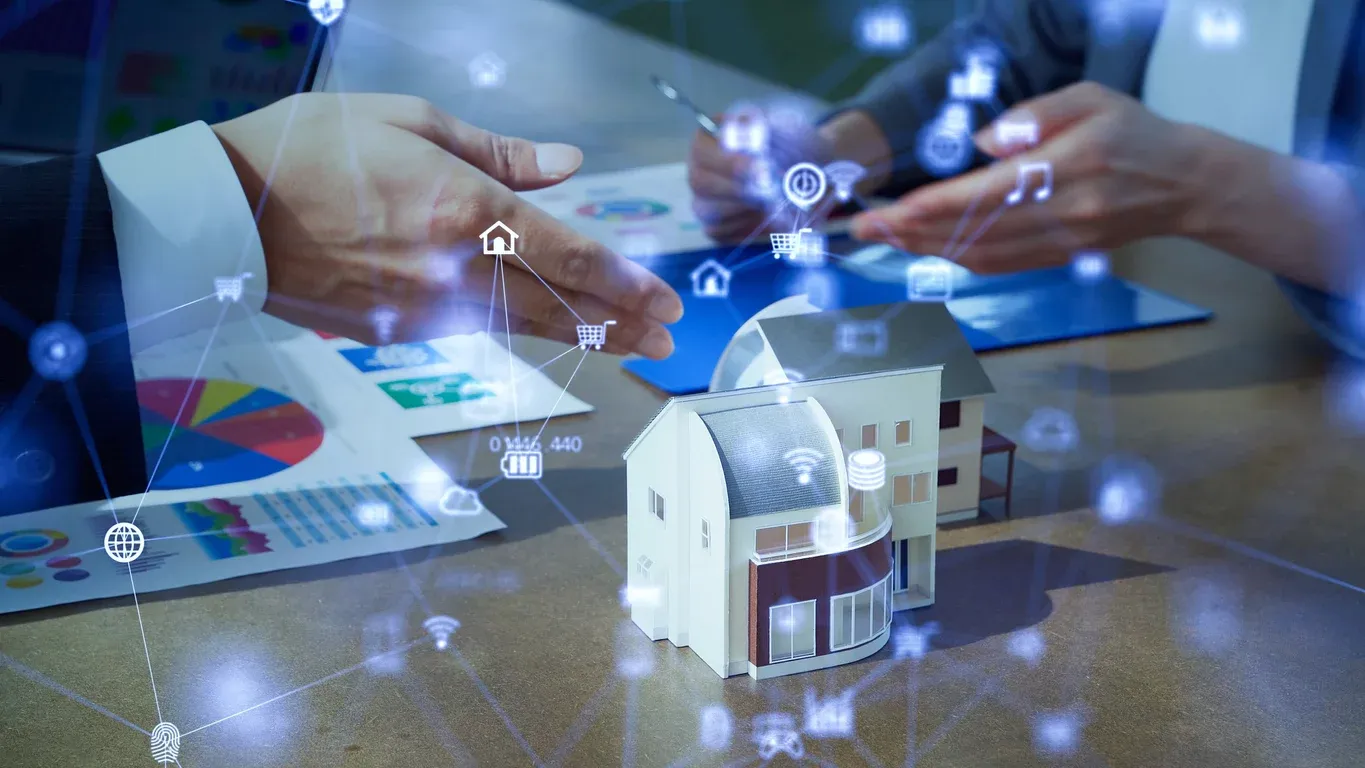 Jun 26, 2023
Technology breakthroughs have helped the real estate sector undergo a remarkable metamorphosis in recent years. Real estate software is one of the most important inventions that has completely changed how we acquire, sell, and manage properties. This effective technology has improved productivity, shortened procedures, and given both professionals and homeowners insightful information. In this extensive guide, we will cover all you need to know about real estate software, from its definition and applications to its essential features and the advantages it offers the sector.
Real Estate Software: What Is It?
With the integration of technology into the real estate sector, real estate software serves the needs of buyers, sellers, and real estate agents. This software's main goal is to increase clientele and make the purchasing and selling of homes easier. The clients may browse the list of properties that are accessible using this application, and the property owners and real estate brokers can list out the properties that are up for sale or lease.
Who Needs Real Estate Software and Why?
Property managers, investors, homeowners, real estate agents, and brokers are a few of the many people in the sector that might benefit from real estate software. Software solutions help real estate agents by optimizing processes, maintaining client interactions, and boosting sales. Property managers are skilled in managing rental properties, ensuring effective tenant communication, and lightening the administrative load. Investors use real estate software to organize their holdings and assess market trends. Software technologies that simplify property management responsibilities and offer insightful data might even be beneficial to homeowners. All stakeholders' navigation of the real estate market is changed by the efficiency, organization, and growth potential provided by real estate software. By leveraging the services of a real estate software development company, stakeholders gain access to tailored solutions that streamline processes, enhance user experiences, and drive growth in the ever-evolving real estate market.
Types of Real Estate Software
CRM Software
This software may locate new consumers for the company by proactively working with contacts, targeting various audiences, and maintaining ties with current clients and customers.

The platform facilitates reliable reporting; proactive services boost sales and customer service; and these services guide decision-making.

CRM software handles the majority of the work and addresses client issues more precisely. Additionally, CRM software is made to reach a wide audience, making it a useful tool. Consider incorporating CRM software into your business if you want to take your business to the next level.
Software for Property Management
Property managers may easily manage rental properties with the use of flexible property management software. It makes activities like tenant vetting, managing leases, collecting rent, and keeping track of upkeep easier. Property managers may streamline operations by ensuring prompt rent payments, scheduling maintenance requests, and maintaining correct financial records using automated workflows and consolidated data. Additionally, this program provides efficient tenant contact through online portals, minimizing laborious paperwork and raising tenant satisfaction.
Comparative Market Analysis (CMA) Software
Real estate experts may evaluate property values and provide precise pricing suggestions with the use of CMA software. CMA software creates thorough reports that assist agents and appraisers in making accurate assessments of property values by assessing market data, recent transactions, and property qualities. Professionals may use this program to remain up-to-date on market trends, defend pricing tactics to clients, and make educated purchasing or selling decisions.
Transaction Management Software
By digitizing paperwork, enabling document collaboration, and offering a unified platform for tracking transaction progress, transaction management software streamlines the complicated real estate transaction process. The ability to produce, monitor, and securely keep transaction papers allows real estate professionals to ensure compliance and minimize mistakes. This program automates procedures like document signature, deadline monitoring, and coordination with all stakeholders. Transaction management software streamlines the closing process, which also improves transparency and overall effectiveness.
Key Features and Functionality
A wide range of features and functionalities in real estate software are intended to increase productivity and efficiency. Let's look at some of the main characteristics that real estate software frequently has:
Streamlined Property Listing Management
Agents can easily generate, update, and manage property listings across a variety of platforms thanks to real estate software. To help agents keep up with the competition, it automates listing syndication, provides adjustable search criteria, and delivers immediate notifications for new listings.
Effective Document Management
Say goodbye to the mess of paperwork! Real estate software makes it safe to manage and store crucial documents like contracts, agreements, and disclosures. It promotes collaborative work settings, makes e-signatures easier, and makes document sharing simpler with user-friendly interfaces, which increases accuracy and saves time.
Strengthened Analytics and Reporting
Real estate software provides thorough reporting and analytics to support data-driven decision-making. Data is the secret to success. Obtain in-depth knowledge about market trends, property performance, and customer satisfaction. Real estate professionals may improve their marketing strategy, spot growth possibilities, and outperform the competition by utilizing this information.
Seamless Communication and Collaboration
The integrated messaging systems, task management tools, and shared calendars offered by real estate software enable a seamless level of collaboration between team members, clients, and partners. Keep in touch, handle responsibilities effectively, and make sure everyone agrees.
On-the-Go Accessibility
Due to their continual mobility, real estate agents require mobile accessibility. Numerous real estate software solutions provide mobile applications that are simple to use, giving agents the freedom to access important data, handle tasks, and interact while on the go. No matter where your work takes you, keep working and being responsive.
Conclusion
The global real estate industry is expanding at an exponential rate. The real estate industry is growing at a 5.23 percent CAGR and is expected to reach $5.89 trillion by 2030. Real estate software has changed the housing market because it offers homeowners and professionals straightforward procedures, efficient communication, and insightful data. Real estate software may transform the way you navigate the market, whether you're a real estate agent, property manager, investor, or homeowner. Embrace the potential of real estate software to maintain your competitive edge in a world that is becoming more digital.