Renovating Your Business Interiors: Here Are 6 Tips to Help the Process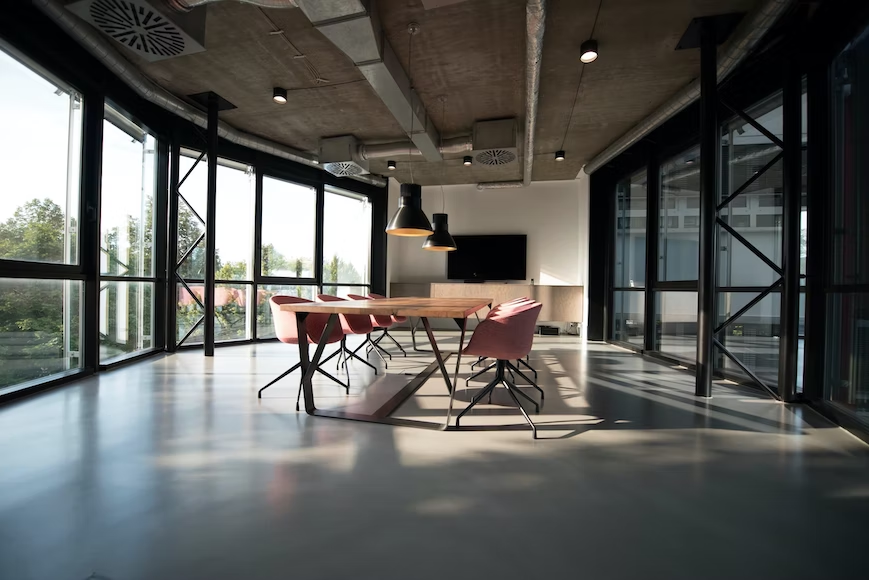 Nov 15, 2022
Are you considering renovating your business interiors? If so, you're not alone. A lot of businesses choose to renovate their spaces in order to modernize their image and attract more customers. However, the process of renovating can be daunting - especially if you're not sure where to start. That's why we've put together this handy guide with 6 tips to help make the process a little bit easier for you. Keep reading for more information!

1) Prepare the Space

Before you begin renovating, it's important to prepare the space properly. This means clearing out all of the old furniture and equipment and decluttering the space. Although it may sound like a lot of work, taking the time to do this will make the renovating process much easier and less chaotic. For this purpose, you should find a 4-yard dumpster rental to get rid of all the junk. In addition, be sure to patch up any holes in the walls and fix any broken fixtures before you start working on the space.

2) Create a Plan

Once you've prepared the space, it's time to start planning the renovations. This is where you'll decide what changes you want to make to the space and how you want everything to be laid out. Keep in mind that you'll need to take into account the flow of traffic, the placement of furniture and equipment, and any building code requirements. Having a well-thought-out plan will make the renovating process much smoother and will help you avoid making any costly mistakes. Not only that, but it will also help you stay on budget.

3) Set a Budget

The next step is to set a budget for your renovation project. This will help you determine how much money you have to spend on materials, labor, and other costs associated with the renovations. It's important to be realistic when setting a budget and to leave some wiggle room for unexpected expenses. In order to set a realistic budget, you should consult with a professional contractor who has experience with business renovations. Once you have a budget in place, it will be much easier to stick to it and avoid overspending.

4) Choose the Right Materials

Once you've set a budget, it's time to start shopping for materials. This is where you'll need to decide what type of flooring, walls, ceilings, and fixtures you want in your space. Be sure to take into account the overall look and feel that you're trying to achieve with your renovations. In addition, make sure that the materials you choose are durable and easy to maintain. After all, you don't want to have to replace them anytime soon!

5) Choose a Design Scheme

In addition to the materials, you'll also need to decide on a design scheme. What type of look are you going for? Do you want something modern or something more traditional? Do you want vibrant colors or subdued tones? The design scheme you choose should complement the materials you've selected and fit with the overall image you're trying to create for your business. Consider consulting with a professional designer to help you choose the right scheme for your space.
6) Hire a Professional Contractor

Once you've planned everything out and gathered all of the materials, it's time to start the renovation process. Unless you're an experienced contractor yourself, we recommend hiring a professional to do the work for you. Not only will they be able to do the job quickly and efficiently, but they'll also be able to spot any potential problems and make sure that the renovations are up to code. In addition, they can help you stay on budget and on schedule.

Hiring a professional contractor is one of the most important steps in renovating your business space. Be sure to do your research and choose a contractor with experience in commercial renovations.



After all of the hard work, it's finally time to sit back and enjoy your new space. Take some time to explore all of the new features and imagine all of the possibilities for your business. With fresh, new renovations, you'll be able to take your business to the next level!


Renovating your business space can be a daunting task, but with the right planning and execution, it can also be a very rewarding experience. By following these six tips, you'll be able to renovate your space in a way that fits your budget and style while still meeting all of the necessary code requirements. So what are you waiting for? Get started on your renovation project today!