Rent Your House On Zillow
Dec 12, 2022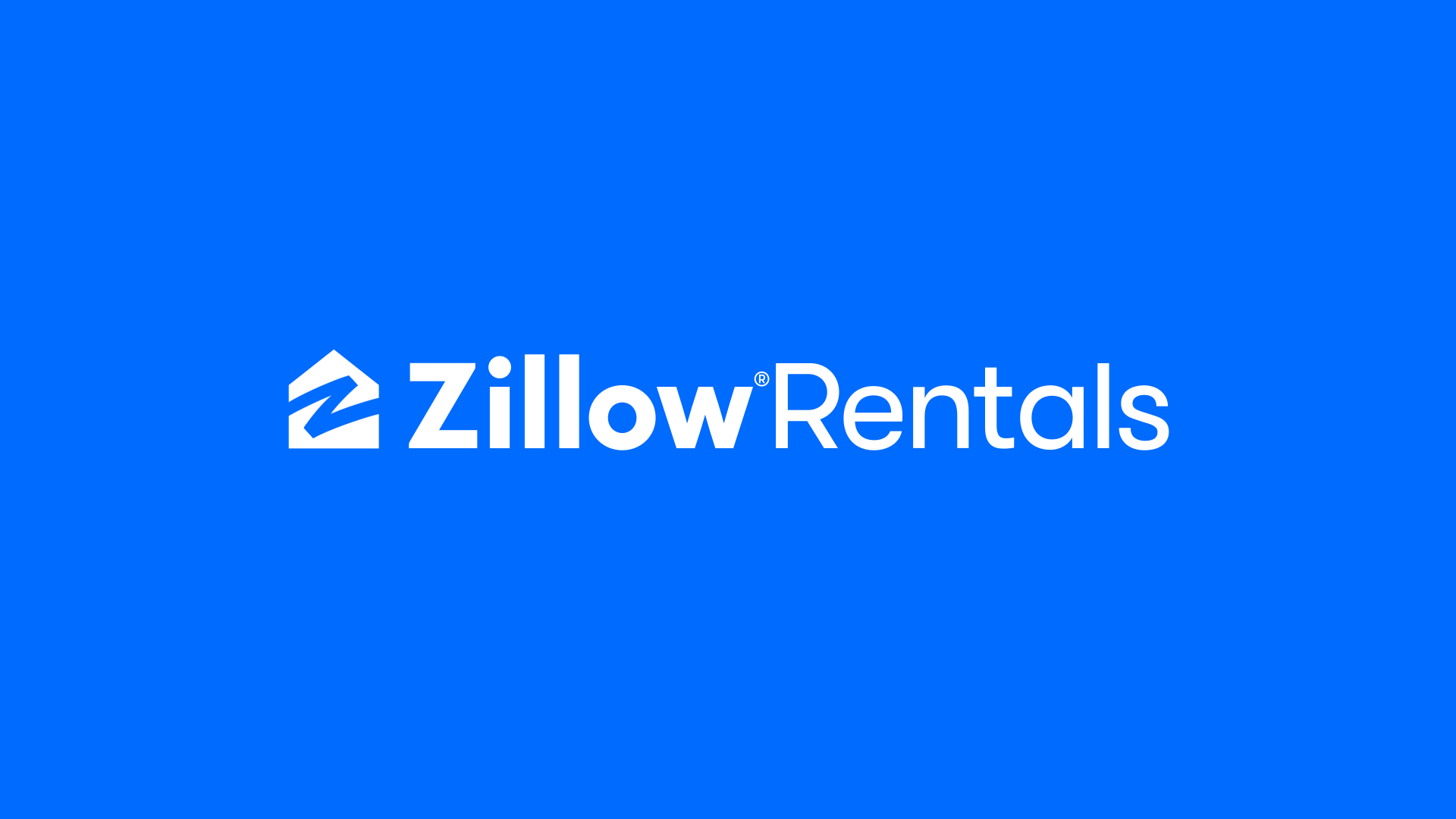 The internet is home to hundreds of websites designed specifically for individuals looking to rent a home. In the 1990's, most rental properties were advertised in local newspapers, but rental marketing has evolved dramatically over the last 25 years.
If you're considering listing your home as a rental property, keep reading to find out how you can get your home on to Zillow, the MLS (multiple listing service) or both.

What is Zillow?
Those who have ever bought or looked into buying a home are probably familiar with the company Zillow. The platform serves as a massive real estate database for millions of properties in the United States. The listings you see on Zillow come from 3 major sources:
1- Local MLS's (listings from real estate brokerage)
2- Home builders
3- Consumers (homeowners)

Unlike some real estate websites (e.g. Realtor.com), Zillow is available to the public. This includes agents, buyers, sellers, or anybody else who may be interested in real estate. The website offers information on the status of a home's listing whether it is for sale, for rent, pending sale, or currently off-the-market.
How Much Does it Cost to List a Rental on Zillow?
One of the biggest draws to listing through Zillow is that it is free for sellers to publish their own "basic" level rental listing. It costs $29.99 for a "Premium" listing.
The site uses your listing as free advertising to draw in motivated buyers. So, Zillow is free to you a the landlord. But, the reality is that you and your data are the "product".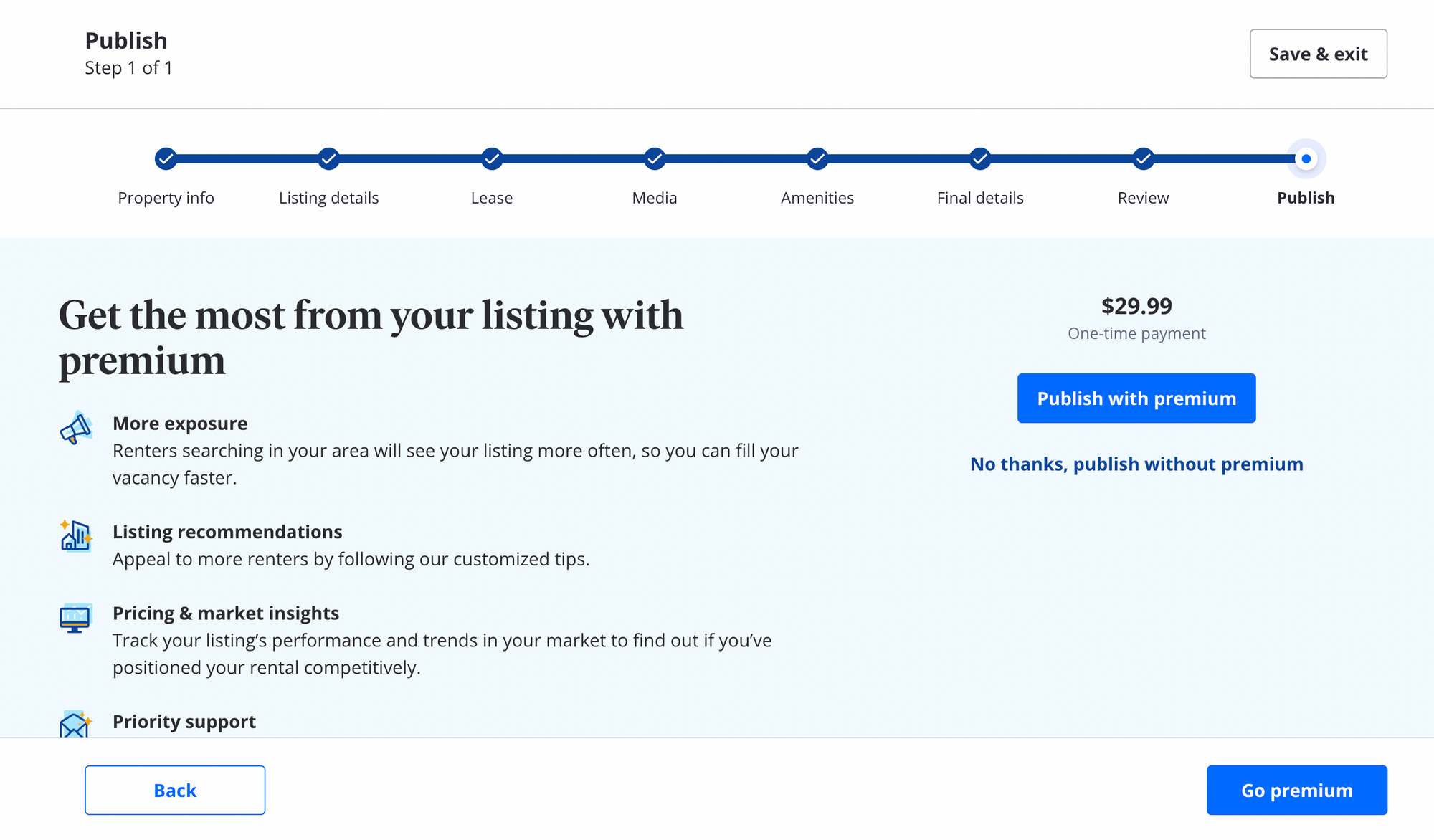 Because your home's information is out on Zillow and passed along to third-party companies, you will definitely receive plenty of unwanted calls. Unfortunately, as a "FRBO" (or for rent by owner) listing, most of these calls will be from listing agents looking to convince you to list with them or property managers who are looking to earn your business.

Pros and Cons of Listing on Zillow
While there are certainly benefits to listing your home for sale by owner with Zillow, there are also some reasons it may not be the best idea. Here are a few pros and cons to consider before making any decisions.
Pros:
Since Zillow facilitates all "FRBO" (for rent by owner) listings, there is no need for sellers to have to use a real estate agent. No real estate agent means that you can control the process without relying on an intermediary.
Listing FRBO on Zillow is completely free for sellers. This means you can list your home and save money doing so, plus you won't have to pay an agent commission or a property management fee.
When listing on Zillow, your listing will also be automatically syndicated to Trulia.com, the third largest real estate site which is also owned by the Zillow Group.
Cons:
While property owners/landlords will definitely get lots of exposure with Zillow, they will also be competing with hundreds of other local rental listings. Many of these listings will be working with experienced agents who will likely have much more negotiating knowledge.
Millions of people may browse Zillow every month, but very few are actually seriously looking to buy. An agent would be able to screen inquiries on your behalf, saving you time and finding the right buyers. With Zillow, you will need to do this yourself.
You may get unwanted calls from Realtors or property managers convincing you to list with them.
How to List Your Rental on Zillow
To get started listing your rental on Zillow, create and account and navigate to the tab at the top of the website labeled "Manage Rentals." Once you click, you'll be prompted to add a property and create a new listing.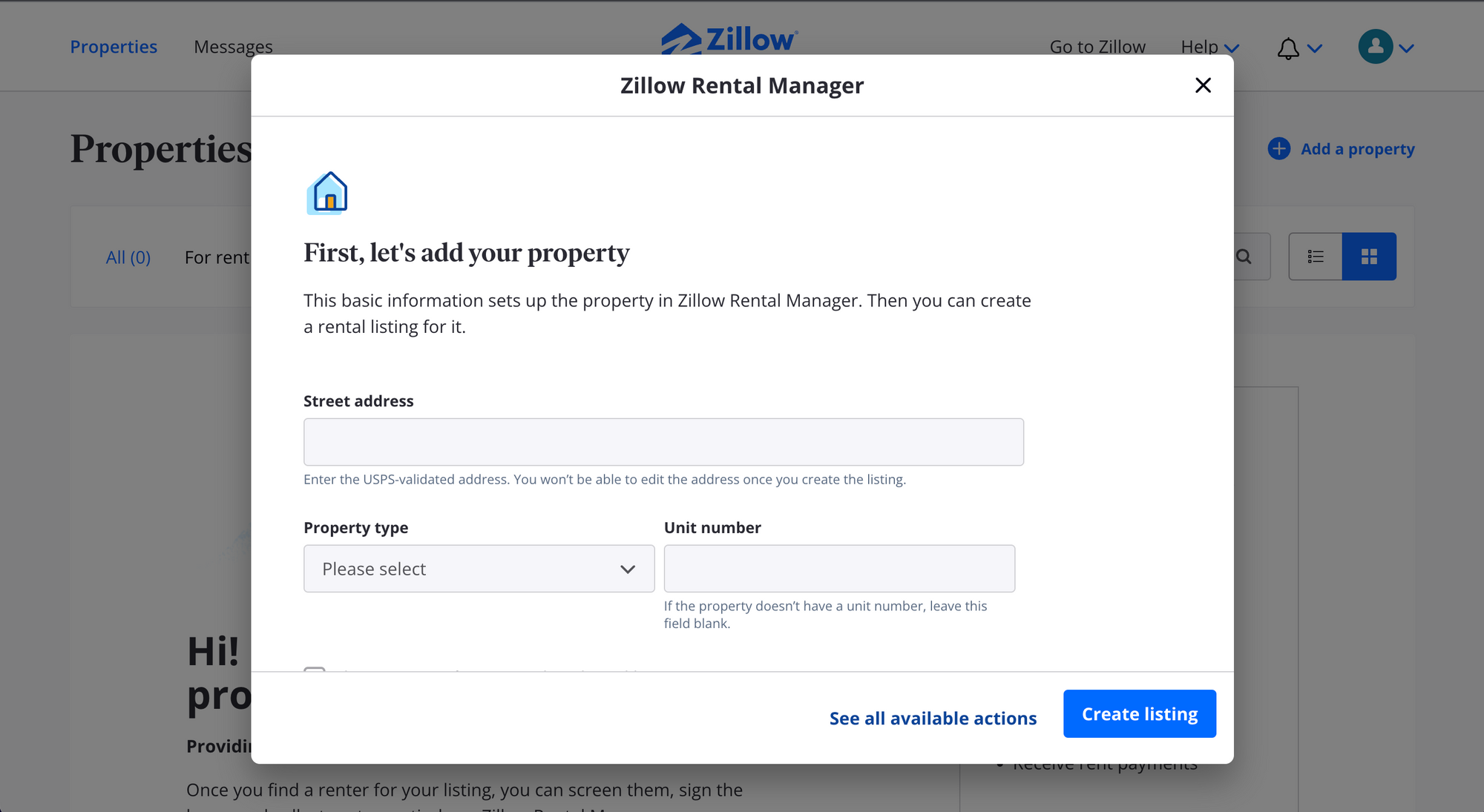 Next, you'll be guided through 7 steps  - such as inputting property details, adding photos, etc.
This is also where you will define the monthly rent and also the security deposit, if one is required. You'll have a chance to provide your contact information in order to give prospective tenants a way to contact you as well.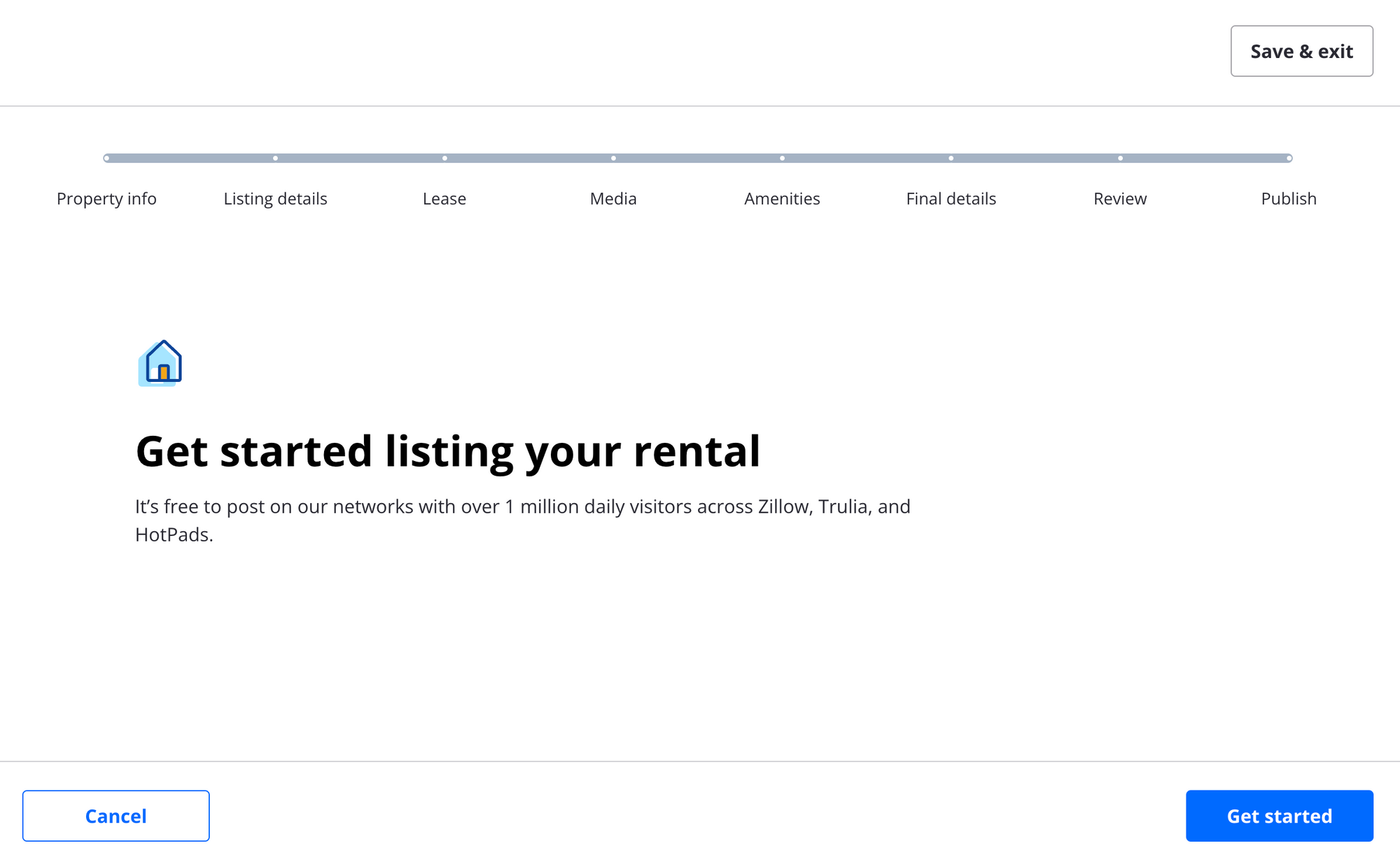 Zillow also provides a convenient lead generation feature that allows landlords the ability to obtain an application directly through the Zillow listing. This helps you screen tenants before allowing them to view the property.
Listing Through a Realtor as an Alternative to Zillow
The most common way most landlords get their homes listed on Zillow, Trulia, and Realtor.com is by first listing it through a Realtor and the local MLS(multiple listing service). Once listed on the MLS, your home will be automatically syndicated and distributed to top real estate listing portals, apps and brokerage websites.
To list your home on the MLS, you will need the help of a listing agent. A listing agent will be familiar with the market you are selling in and will help you reach a listing price that will bring you the most profit. A listing agent also allows you to better understand the local market and the regulations, customs, and marketing trends.
If you want to be sure your home is properly listed to maximum selling success, a listing agent is the way to go. Not only that, but you won't have to do any of the listing work yourself and will have negotiation support.
While listing through an agent is the most surefire way to get your home listed on sites like Zillow, Trulia, and Realtor.com, it does come with a cost. If working with an agent, expect to pay the equivalent of at least 1 month's rent to the agent once a lease is secured.


Get in touch. Send us a message now.