From Listing to Closing: The Ultimate Guide to Selling Your Portland Home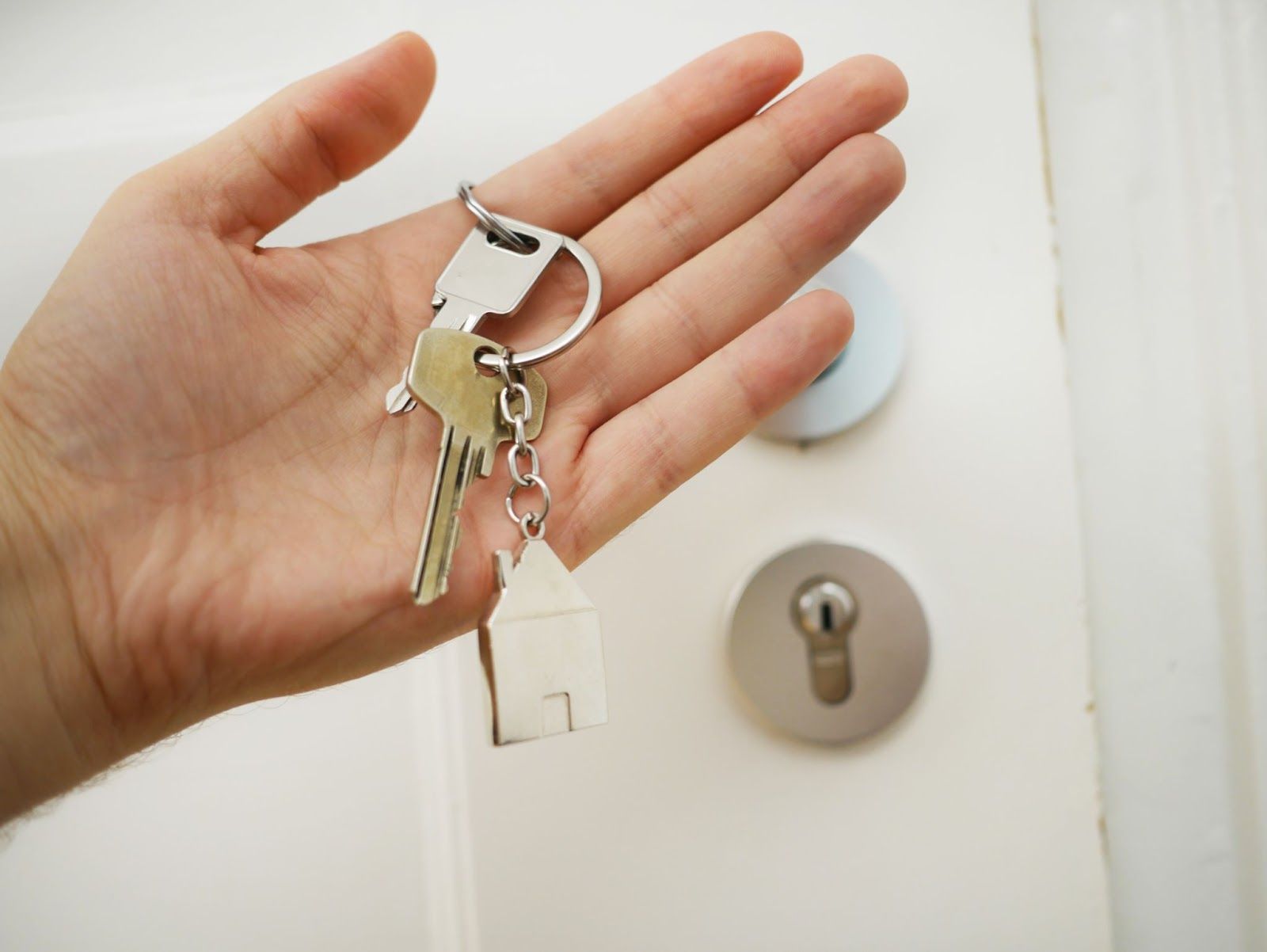 Feb 24, 2023
Selling a home can be an overwhelming experience. From the initial listing to the final closing, there are countless tasks that must be completed in order to ensure a successful sale. Whether you're selling your first Portland area home or have sold before, understanding the entire process is key.
From researching market trends and setting realistic pricing expectations, to preparing for inspections and gathering paperwork for closing, every step of the way requires careful consideration – and it can all add up quickly!  

Fortunately, with some preparation and guidance from experienced professionals who specialize in real estate transactions, navigating this complex process doesn't have to be daunting.
Preparing Your Home for Sale
After all, first impressions are important. You want potential buyers to get an immediate sense of what your home has to offer.

You'll want to start with a thorough cleaning and decluttering.

Clear away the excess items that you no longer need or use so that prospective purchasers can envision their own belongings in the space.

Consider updating or replacing any dated or worn-out features like faucets, door handles, and light fixtures.

Showcase your home's best features by arranging furniture to create an inviting atmosphere. Invest in some fresh flowers to add color and life to every room.

If you have the budget for it, consider making larger improvements like painting walls and refinishing floors.

Make sure to declutter your closets and garage, too. Buyers should know that they'll have plenty of space for their own items.

Finally, be sure that all necessary repairs and maintenance work is taken care of before you list the home on the market.

This includes checking smoke detectors, light fixtures, and all appliances. Addressing any issues before putting your home up for sale will help increase its perceived value and streamline the closing process later on.  

Having a pre-inspection done can also be helpful in anticipating any potential problems that may have been overlooked.

By taking the time to prepare your home for sale, you can help ensure that it stands out from the competition and sells quickly.  

For more tips on how to make your home shine, consult your real estate agent for professional advice.  

With their knowledge of the market and insight into what potential buyers are looking for, they can be a valuable asset as you prepare to list your home.
Choosing the Right Real Estate Agent
Choosing the right real estate agent is one of the most important decisions you will make when selling your home.

An experienced and knowledgeable agent can help streamline the process, ensure a smooth transaction, and maximize your profits.

Here are some tips for selecting the best agent to handle your sale:
Research agents in your area
Look for agents who specialize in Portland real estate and have a proven track record of successful sales.
Interview potential agents
Ask questions to gain insight into their experience, expertise, and commitment to your needs.
Get referrals from friends
Find out what they liked or didn't like about their agent.
Check the agent's online reviews
Ask for references and read testimonials from past clients to get an idea of their performance.
Make sure the agent has a valid real estate license
A valid state license indicates that they are up-to-date on local laws and regulations related to home sales.

Finding the perfect real estate agent can be a challenge. But with the right research and due diligence, you'll have no problem finding an agent who will help you make your home sale a success.
Staging and Showcasing your Home
Staging and showcasing your home can go a long way in ensuring that it stands out from the competition.

It's important to make sure that your home looks its best when interested buyers come to take a look - even if it means putting in some extra effort!

A few things you can do to make sure your home is ready for sale include:

Cleaning your home thoroughly, including wiping down windows, sweeping and mopping floors, dusting surfaces, and cleaning bathrooms.

Decluttering by removing any unnecessary items from counters, shelves, closets and other areas that show. Having a clean and open space can be very attractive to potential buyers.

Painting any walls, trim or doors that look scuffed or dingy. A fresh coat of paint can make a room feel brand new and inviting.

Adding some finishing touches like fresh flowers in vases, colorful throw pillows on couches, and decorative items to shelves.

Setting up an attractive outdoor space with well-maintained landscaping, outdoor furniture, and lighting.

With a few simple steps, you can stage and showcase your home in order to make it as attractive as possible to potential buyers!
Selling Through Open Houses, Virtual Tours & Digital Marketing Platforms
Open houses are a classic way to market and sell your home.

You can hire an experienced real estate agent to help with the process, as well as follow local guidelines for safely hosting open houses in light of the pandemic.

You can take advantage of virtual tours or digital marketing platforms such as Zillow and Trulia.

Virtual tours allow potential buyers to view your home virtually right from their computer or mobile device, and digital marketing platforms can help get the word out about your home to a larger pool of potential buyers.

It's important to make sure any online listings are accurate and free of errors so as not to mislead any interested parties.

Make sure you use quality photos and videos to give potential buyers a good sense of what you're selling.

Lastly, it's important to use language that is descriptive and inviting rather than dry and uninteresting. You want potential buyers to be able to imagine themselves living in your home!

Once you have found the right buyer for your home, the next step is to sign a purchase and sale agreement.

This document lays out all of the details of the sale, including any contingencies that must be met before closing can occur.

You'll also need to work with your real estate agent to determine how you will handle deposits, financing and other related matters.

Once these details have been established, the final step before closing is to arrange for a home inspection.

This will ensure that any potential issues with the property are revealed prior to closing, so that they can be addressed properly.

Once all of these details have been taken care of, it's time to close on your home and move onto your next adventure.
Final Word
Selling a home in Portland can be an intimidating process, and it is important to understand the steps involved.

With this guide, you now have all of the information necessary to start your journey on selling your home with confidence.

From listing to closing, following these tips will help ensure that you get top dollar for your property and smooth sailing throughout the entire sale process.

Don't hesitate any longer – take action today so that you can move forward quickly with finding potential buyers and making sure they are as happy as possible when they purchase from you!