Should I Buy a Home in 2021? Is Now the Best Time?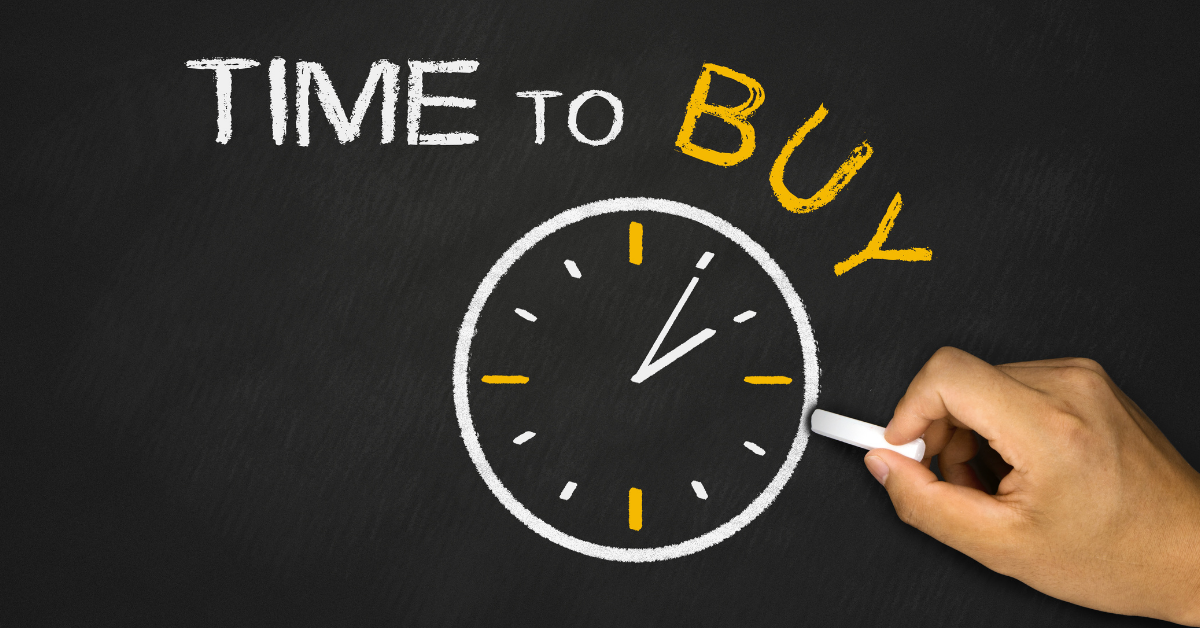 Mar 12, 2021
With the COVID-19 pandemic rapidly becoming a thing of the past, many people wonder if 2021 is the year when they should finally become homeowners. If you've been renting for a while, homeownership probably seems more appealing now. More employers are permitting working from home, so you can potentially get a much more affordable home. Mortgage rates will likely remain low throughout 2021, meaning that now could be a great time to buy and save on rent. If you're wondering, "should I buy a home in 2021," here's everything you need to know to answer that question!
Should I Buy a Home in 2021? Would You Qualify?
Before looking into some of the pros and cons of owning a home this year, it's essential to determine if it's even feasible. Fortunately for prospective homeowners, most people can qualify for some mortgage.
For example, FHA loans require a minimum credit score of 580 and a down payment of at least 3.5%. For a $250,000 home, that works out to $8,750. If you have a credit score between 500 and 580, you still could qualify as long as you have 10% down.
Even if you don't have the 3.5% down payment, there are often homeownership programs that states offer. For example, buyers in Orange County in Florida can receive up to $30,000 in down payment and closing cost assistance under certain conditions. Tampa gives buyers up to $14,999 in assistance.
You can check with your local housing authority to see what incentives are available to you.
However, unless your credit score is under 500 or you have a very high debt-to-income ratio, there's a good chance that you can find some combination of programs to qualify for a home!
I Think I Qualify! Should I Become a Homeowner?
If you believe that you could qualify for a mortgage, the next obvious question is: should you stop renting, and should you buy a home in 2021? The ultimate answer to that question is personal, as you are the only one that knows your finances intricately. However, there are a few general guidelines that indicate you should stop renting and buy something.
It's Cheaper To Buy Than To Rent
Rent costs have skyrocketed in many markets in the United States. In high demand cities like San Francisco and New York, rent prices were rising astronomically. With COVID-19, many people have left these high cost-of-living places to go to less expensive towns. The result is that rent prices are rising in those places!
There are plenty of online calculators that will tell you when it's better to rent or buy. However, as a general rule of thumb, if you have a reasonable down payment that results in an equal or lesser monthly payment with a mortgage than renting, you're better to buy.
Let's suppose you want to buy a $250,000 home with 20% down as a simple example. At 2.5% interest, a 30-year loan would be $790. Add in property taxes and insurance, and you might pay $1,000 per month total. If your rent is $1,000 a month or more (and you have the 20% down), you should look at buying something. Even if it's a condo, building some equity is better than 100% of your money going towards rent.
You Need More Space
This point doesn't apply to those renting homes, but if you're renting a condo or apartment and you're finding you need more space, it might be time to get a house! This point is especially poignant for families with a new addition in their lives. Babies and children need room to play and run. An apartment is often excellent for young professionals but not particularly well-suited for families with children.
While you can always rent larger places, needing to upgrade is usually a good sign that you need to reevaluate your situation. Often, you'll find that it now makes more sense to buy!
You Think Your Employment Situation Will Remain Stable
Many people had employment struggles in 2020 due to COVID-19. If you feel that your job situation will remain stable in 2021, that's one indication that the answer is yes to the "should I buy a home in 2021" question.
The reason to consider buying a home if your employment situation is stable is that most experts predict that mortgage rates will remain relatively low in 2021. "Some economists forecast that rates will break the 3% range in 2021, but not rise much higher than 3.1% to 3.3%." While that's higher than rates were during the middle of the pandemic, they're still incredibly low by historical standards. In the mid-1980s, rates were routinely 15%+!
If you feel confident in your job and income level, you should take advantage of these rates before they rise too much. Most economists expect the economy to jumpstart once more people have the vaccine. That increase in economic activity will drive interest rates up.
Therefore, if you want to get one of these low-interest mortgages, 2021 could be one of your last times to do so!
Should I Buy a Home in 2021? Probably, Yes!
It's hard to argue against buying a home in 2021. You'll likely have a tailwind of a broad economic recovery, low interest rates, and banks are still relatively generous with credit. Or, put another way, there are enough programs and loan types that you can probably find some way to qualify for a loan to buy a home.
As long as you think that you can afford the property (mortgage, insurance, property taxes, and some reserves), it probably makes sense for you to become a homeowner in 2021!
If you want to look for properties, please check them on SimpleShowing! We make homeownership more affordable than ever. You can receive $5,000 towards closing costs when buying, and you can even book home tours online! We've worked diligently to make the process as quick and painless as possible.
There's simply no better way to buy a home in 2021 than with SimpleShowing. Contact us for more info!