The 7 Most Historic Atlanta Neighborhoods
Nov 26, 2019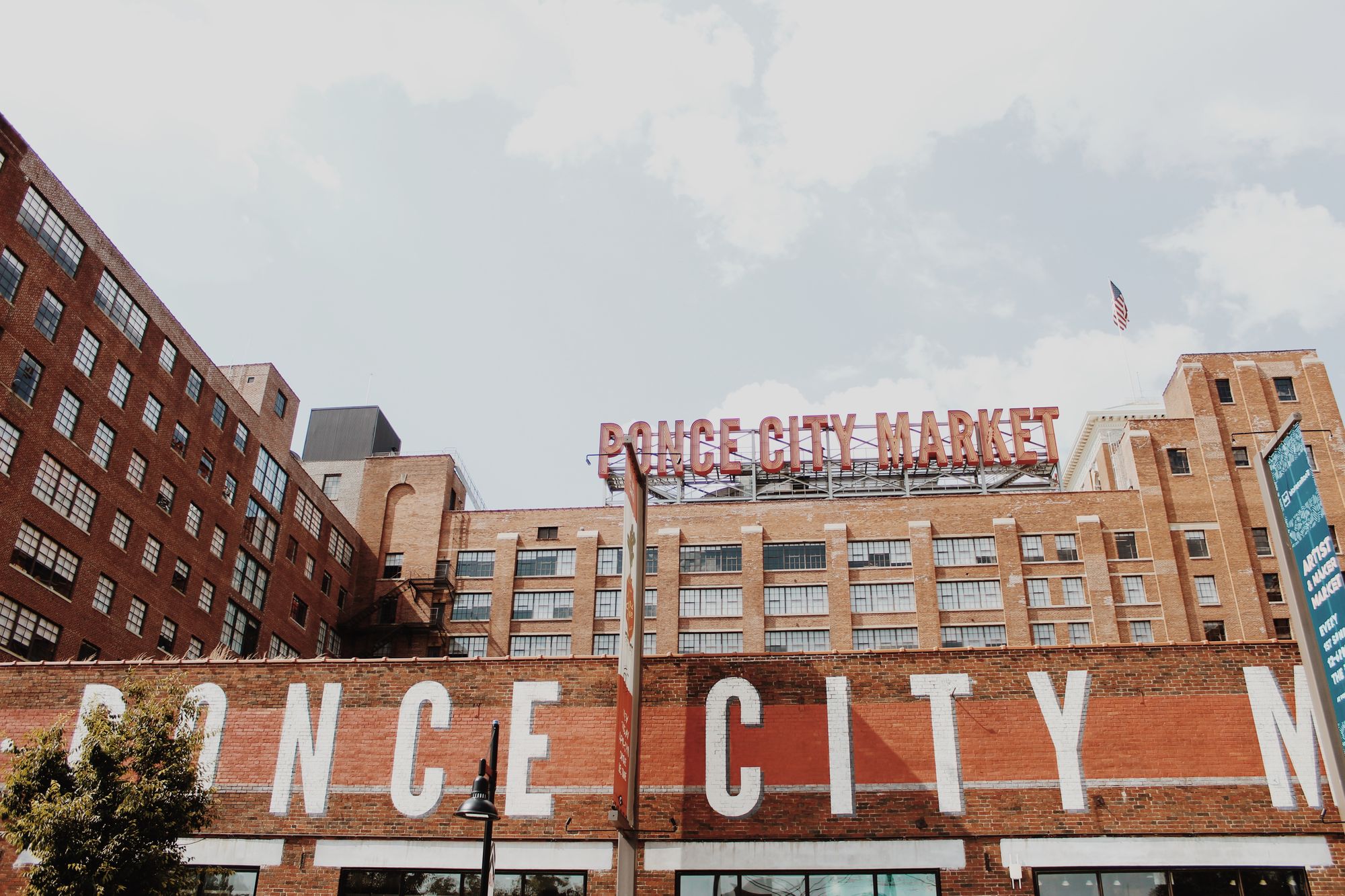 There are countless reasons people decide to move to Atlanta.
Everyone knows the food here is amazing.
It's one of America's most popular cultural hotspots, too.
Yet, many people want to live in Atlanta because of its rich history in this country. They'd love nothing more than to be surrounded by it day-after-day.
For them, a house could only be their dream home if its zip code was in one of the seven most historic Atlanta neighborhoods.
7 Historic Atlanta Neighborhoods to Explore if You're in the Market
Atlanta was founded almost 200 years ago, so you don't have to travel very far if you're looking for remnants of its long history.
However, if you're someone who would much rather live among it, consider moving into one of the seven most historic Atlanta neighborhoods.
1. Grant Park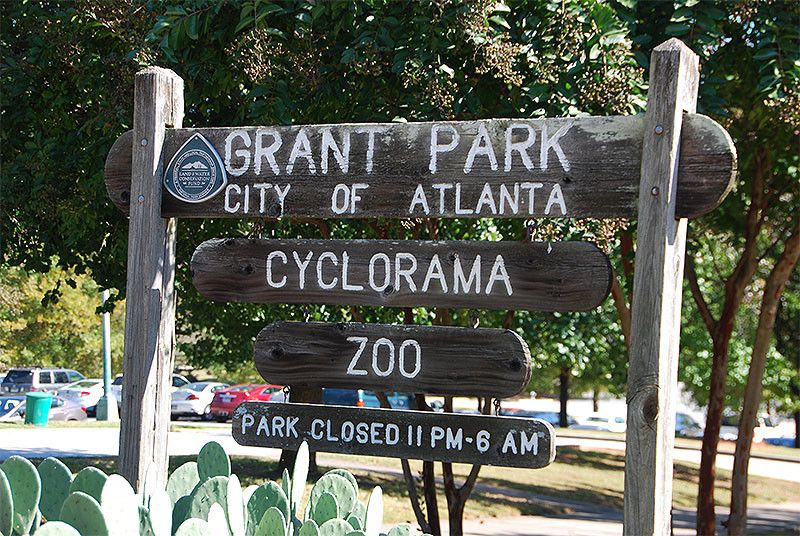 One of the most historic Atlanta neighborhoods is Grant Park, which was actually founded before the Civil War. It's named for Lemuel Pratt Grant, an engineer and businessman who helped bring the railroad to Atlanta and once lived in an Italianate mansion where the neighborhood now stands.
Since then, this gorgeous area has seen plenty of other incredible homes erected. A stroll through Grant Park will take you past architecturally-impressive Victorian mansions, Craftsman bungalows, Queen Anne houses, and cottages.
The area is more than just an Atlanta neighborhood, though. Among other things, it's also home to Zoo Atlanta and the actual Grant Park, which is 131 acres.
View Homes For Sale in Grant Park
2. Inman Park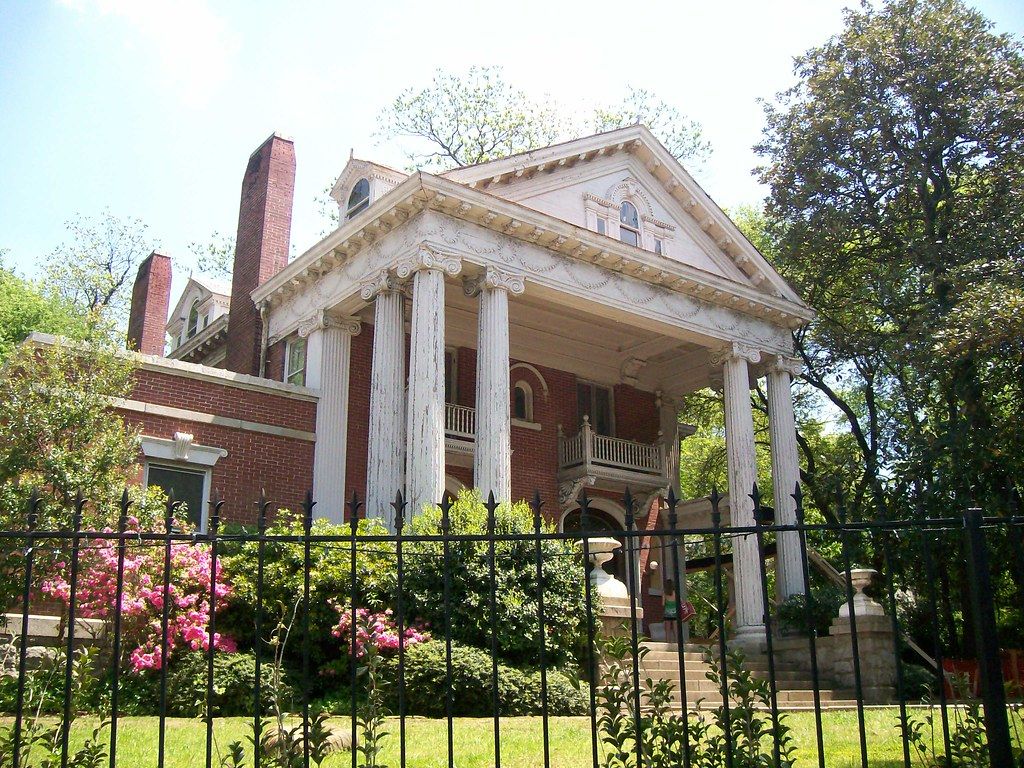 Inman Park is another historic Atlanta neighborhood that is full of amazing homes, many of which were built in the late 19th and early 20th centuries.
As the city's first planned suburb, Inman Park still bears many features that are more than a century old, which makes it an especially fun place to live for people who enjoy regular reminders of the city's historic past.
For example, there's the amazing Callan Castle, a 14,000-square-foot house built in the Beaux-Arts style in 1903. It was home to Asa Griggs Chandler, a tycoon, who is famous for having purchased Coca-Cola from its founder in 1982.
Residents also love how close they live to Atlanta's annual Inman Park Festival, which shows off the areas food and art and even offers a tour of homes.
View Homes for Sale in Inman Park
3. Castleberry Hill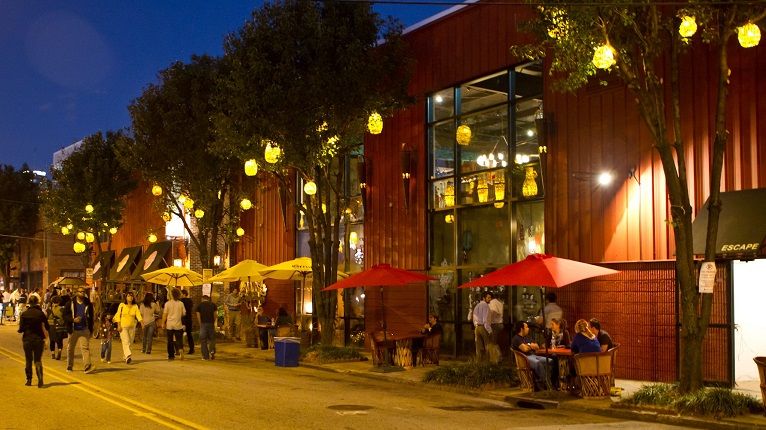 Atlanta has a reputation throughout the country for offering upscale living well within the city limits. When most people think about these kinds of trendy areas, they're actually thinking of one of the most historic Atlanta neighborhoods: Castleberry Hill.
Located just to the southwest of downtown, Castleberry Hill became a federally-recognized historic district in 1985 and a "City of Atlanta Landmark District" back in 2006.
Today, the city features numerous warehouses that were built toward the beginning of the 20th century when they were needed for the booming cotton industry. They have since been converted into art studios, shops, and lofts of all sizes.
The area is popular for its many art galleries and has actually appeared in numerous movies and films. Like so many neighborhoods in Atlanta, Castleberry Hill has also developed a reputation for its unique dining scene, which features everything from Mexican food to Southern soul food to sushi.
View Homes for Sale in Castleberry Hill
4. Old Fourth Ward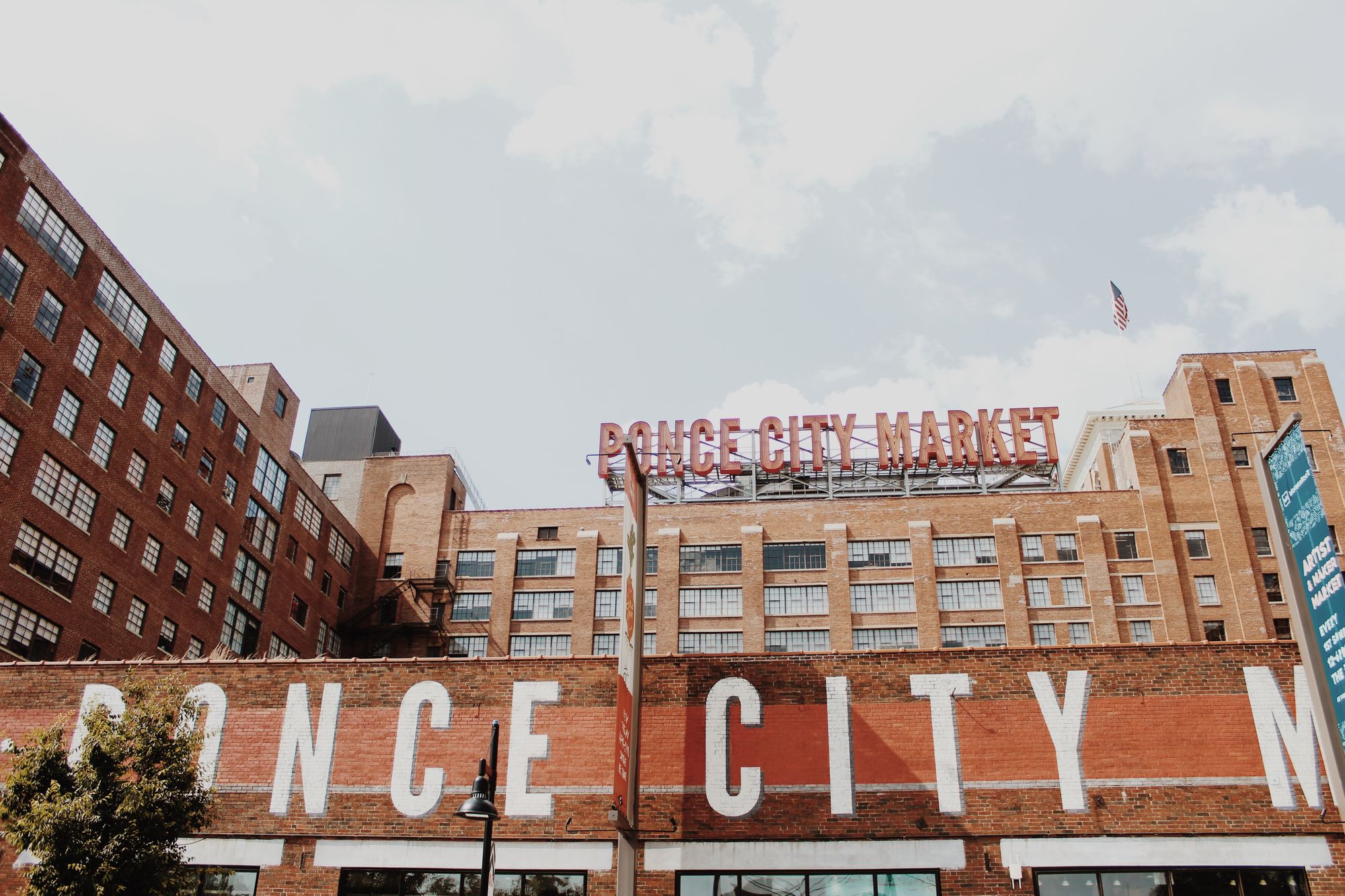 Old Fourth Ward is absolutely packed with history. In 1917, the Great Fire struck, destroying 300 acres and 1,900 buildings over the course of 10 hours. In 1929, it became the home of young, Dr. Martin Luther King Jr.
Today, most residents of Old Fourth Ward live in one of the neighborhood's updated condos. They love living within walking distance of some really great antique shops, restaurants, and the mecca that is Ponce City Market. Not to mention, this neighborhood is along a very popular portion of the Atlanta Beltline, which makes it easy to move around the O4W and neighboring areas.
Historic Fourth Ward Park is also a popular attraction here for both its natural beauty and its regular musical and cultural events.
View Homes for Sale in Old Fourth Ward
5. Virginia-Highland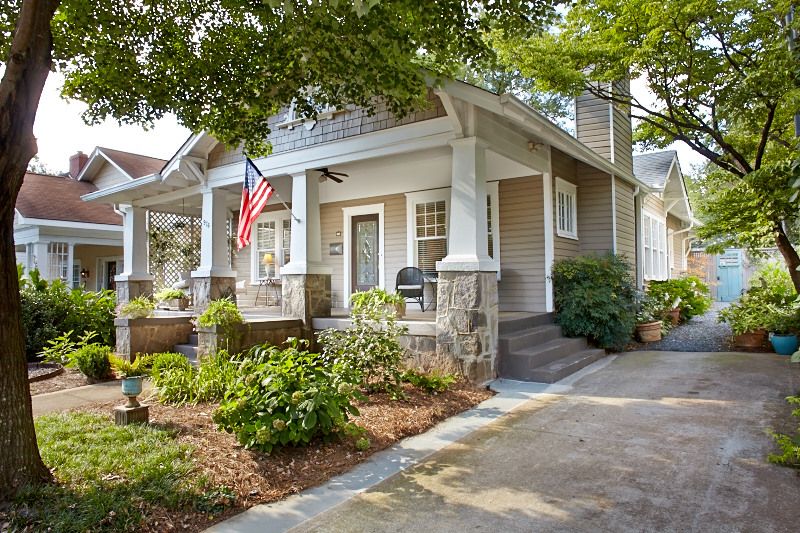 Just about two miles northeast of Atlanta is the affluent, Virginia-Highlands neighborhood.
Though its roots go back to 1920, it features an eclectic collection of homes from just about every era since. More and more, it has also become a popular neighborhood for people who work in the city but want the to live in larger homes — for a high price.
Nonetheless, you can still find American Foursquare, English Vernacular Revival, and Colonial Revival homes throughout the neighborhood.
The Virginia-Highland neighborhood is also home to Atlanta's oldest bar, the famous Atkin's Park. In addition to his bar, VaHi has it's own "downtown" area with several bars and restaurants that are packed during the weekends.
Just like Old Fourth Ward, the area has its own annual festival, too: Summerfest.
View Homes for Sale in the Virginia-Highlands
6. West End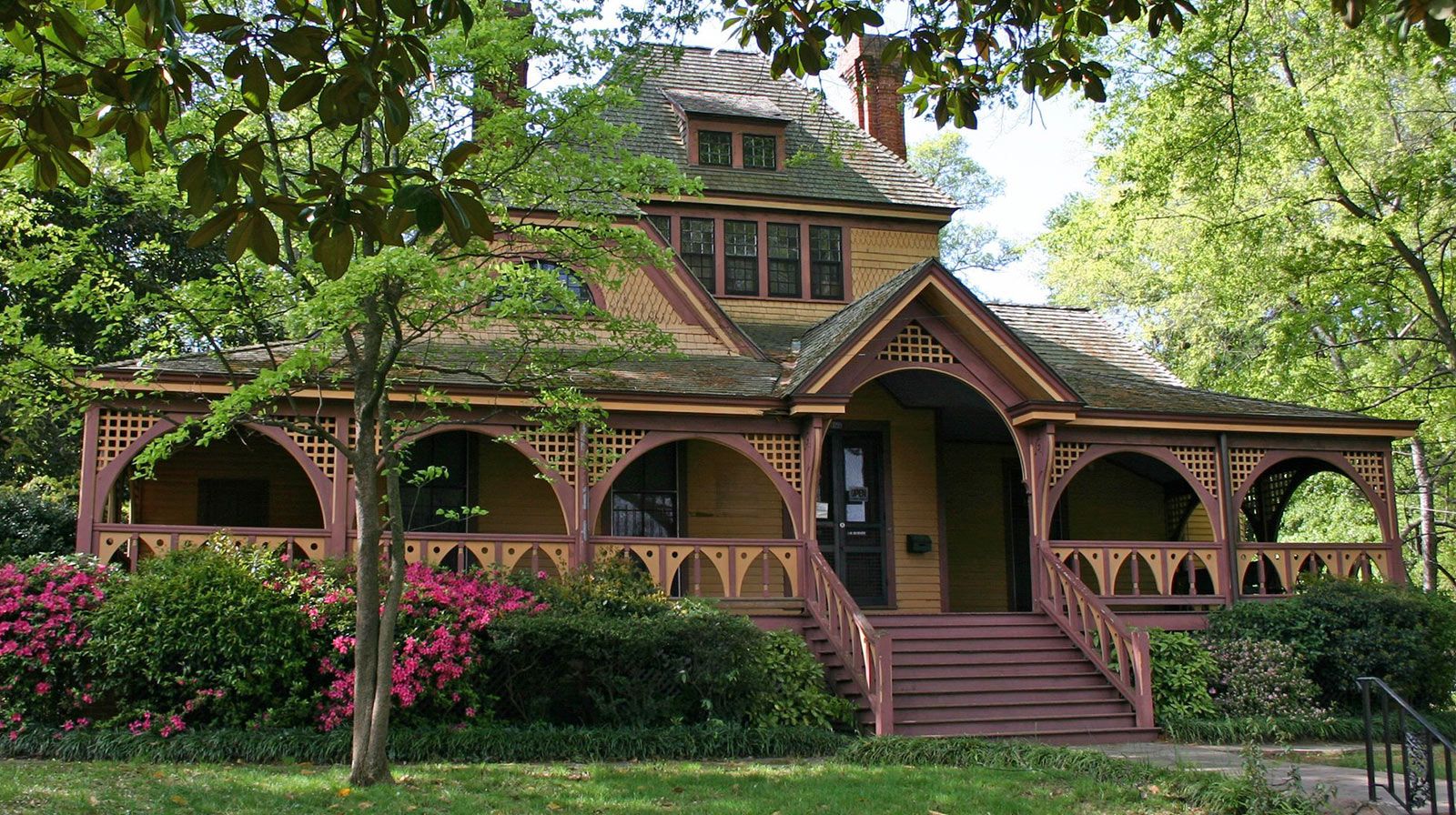 West End is also known for being one of the most historic Atlanta neighborhoods — being originally founded as "White Hall" back in 1835. Now, it is known to be one of the most diverse neighborhood in Atlanta as well.
Many residents love living here because they can be close to downtown without having to spend as much on real estate. This has made the area especially popular among young professionals who love the idea of owning a townhouse near work while also enjoying all that the West End has to offer.
Speaking of which, living here means you can easily visit cultural attractions like the Wrens Nest which was home to Joel Chandler Harris, famous writer of folktales and friend to Mark Twain. In addition, you can also visit the Hammonds House Museum, Shrine of the Black Madonna Culture Center, West End Performing Arts Center, and much more whenever you want.
View Homes for Sale in West End
7. Tuxedo Park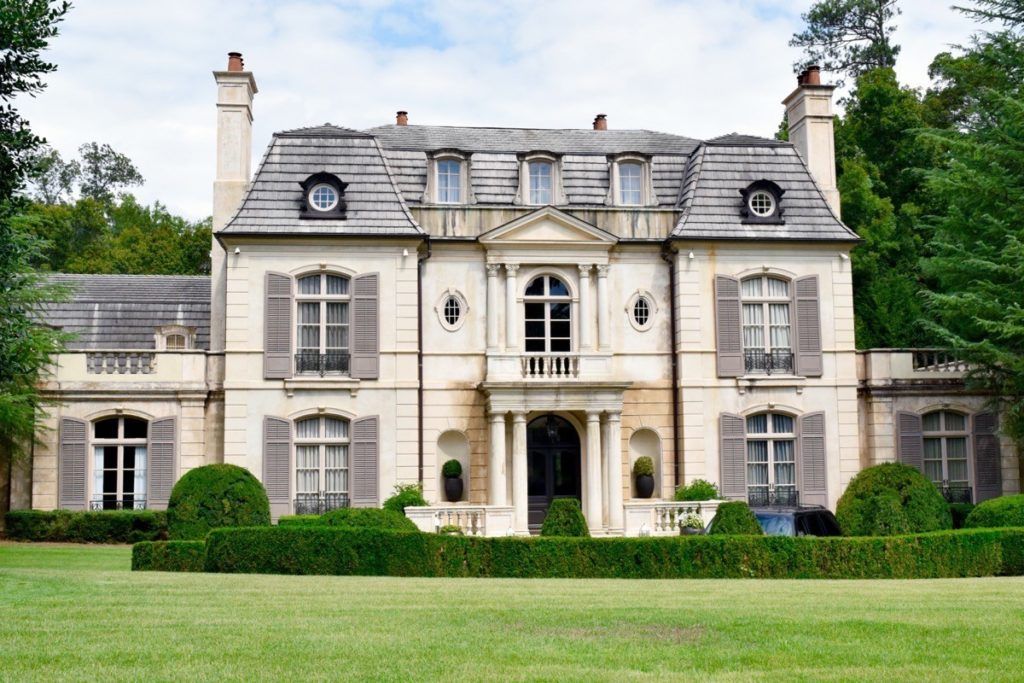 Finally, Tuxedo Park is actually on the National Register of Historic Places (NRHP).
It's also fitting, then, that the Atlanta History Center is so close by.
However, most people move to Tuxedo Park because they want to live near Atlanta while enjoying 6+ bedroom houses on manicured lawns that take up acres and are often nestled among lush Georgian woods.
The housing market in Tuxedo Park regularly features gorgeous homes that have been in the neighborhood for decades and were built by famous architects.
View Homes For Sale in Tuxedo Park
Looking to Move into One of these Historic Atlanta Neighborhoods?
Whether you have your eye on a condo in Old Fourth Ward or you've always dreamt of living somewhere like Tuxedo Park, we'd love to help you find your perfect home.
At SimpleShowing, we can connect you with a real estate agent who is familiar with whichever historic Atlanta neighborhood you like most.
Furthermore, once you close on your dream home, our Buyer Refund Program could net you as much as $15,000. Contact us today to learn more.
Get in touch. Send us a message now.