The Best Neighborhoods in La Porte, IN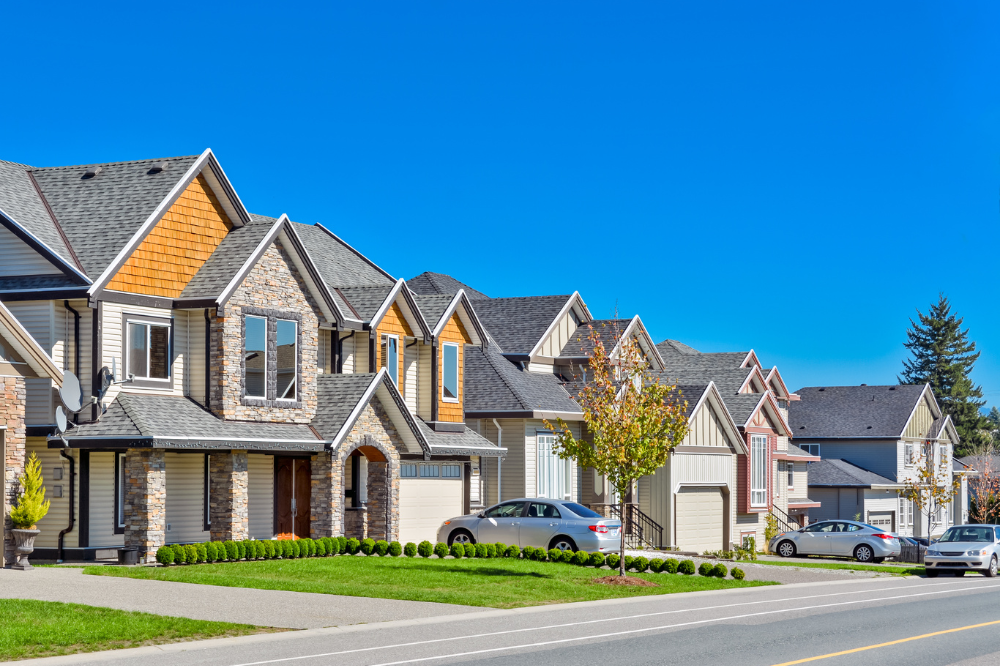 Oct 15, 2023
La Porte, affectionately known as the Maple City, is a hidden gem located in the state of Indiana. This enchanting city boasts an array of natural attractions, historical sites, and a community spirit that's hard to match. Over the years, it's garnered attention not just for its beauty and charm, but also for its vibrant neighborhoods, making it a sought-after destination for many.
The increasing appeal of La Porte has been evident as more people express their love for the city's unique blend of urban conveniences and small-town ambiance. From families to retirees, individuals from various walks of life are now recognizing the unparalleled allure of the best neighborhoods in La Porte, IN. 
As a testament to this growing attraction, many have opted for moving services to make their transition to La Porte smooth and hassle-free.
With a mix of well-established areas and budding communities, the best neighborhoods in La Porte, IN cater to a wide range of preferences. Whether you're on the hunt for a serene lakeside dwelling, a bustling downtown spot, or a cozy suburban nest, La Porte promises a home that aligns with your aspirations.
Factors to Consider
When considering the best neighborhoods in La Porte, IN, certain criteria stand out, influencing your decision.
Safety
Safety is paramount. With increasing concerns about safety across the nation, many potential residents often inquire about the crime rate in La Porte. Thankfully, La Porte takes pride in its community-focused safety measures and neighborhood watch programs. The crime rate in La Porte is relatively lower than other metropolitan areas, giving residents peace of mind.
In addition, local police and community residents often collaborate to ensure a safe environment for everyone. Regular community meetings and updates make sure that everyone is on the same page when it comes to neighborhood security.
Amenities
La Porte is abundant with amenities that cater to all age groups. From recreational parks, shopping districts to cultural centers, there's never a dull moment in the city. One of the many reasons people consider the best neighborhoods in La Porte, IN as their home is due to the myriad of facilities they offer.
Furthermore, amenities aren't just restricted to entertainment. The city boasts top-notch schools, hospitals, and community centers that ensure the residents' well-being and holistic growth. These amenities not only provide convenience but also enhance the quality of life in La Porte.
Accessibility
Connectivity and accessibility are the backbones of any thriving city. In La Porte, whether it's the ease of reaching the central business districts or the connectivity to neighboring cities, everything's within arm's reach.
Public transportation options, coupled with well-maintained roads, make daily commuting a breeze. Additionally, for families with school-going children, several top-rated schools are easily accessible, reducing the daily commute time.
Top Neighborhoods in La Porte
As we dive deeper into what makes La Porte special, here's a rundown of some of the best neighborhoods in La Porte, IN.
Downtown La Porte
Downtown La Porte is a bustling hub of activity. As the heart of the city, it offers a unique blend of history and modernity. The cobblestone streets, lined with historical buildings, give you a glimpse into the city's rich past. On the other hand, the modern shopping districts, restaurants, and cafes offer contemporary comforts.
Residents of Downtown La Porte have the advantage of living in a lively area where everything is just a walk away. From attending shows at the La Porte Little Theatre Club to enjoying a meal at a local eatery, there's always something happening here.
Pine Lake Area
Nestled next to the serene Pine Lake, this area is a haven for nature lovers. The picturesque views, coupled with the tranquil environment, make it a sought-after location for many residents. Whether you're into water sports, fishing, or just want a quiet spot to unwind after a long day, Pine Lake offers it all.
With a mix of luxurious lakeside properties and affordable homes, the Pine Lake Area caters to a diverse range of homebuyers. Furthermore, the close-knit community ensures that residents feel right at home from day one.
Fox Park
Fox Park is a harmonious blend of urban living with touches of nature. Known for its expansive green spaces, modern homes, and impeccable town planning, it's no surprise that Fox Park is on the list of the best neighborhoods in La Porte, IN.
With a variety of housing options ranging from apartments to standalone homes, Fox Park caters to various demographics. Whether you're a young professional, a growing family, or retirees, the neighborhood has something for everyone.
NewPorte Landing
NewPorte Landing is one of the newer developments in La Porte, offering residents a taste of modern urban living. With its well-designed streets, shopping districts, and recreational spaces, NewPorte Landing is quickly becoming a favorite among new residents.
The neighborhood's strategic location ensures that residents have easy access to all parts of the city. Whether it's schools, hospitals, or entertainment zones, everything's just a short drive away.
While the aforementioned areas are popular choices, La Porte also has its share of hidden gems that offer a unique living experience.
Stone Lake Area
Stone Lake Area is similar to Pine Lake but offers a quieter and more relaxed ambiance. With fewer tourists and a tight-knit community, residents of Stone Lake enjoy the perks of lakeside living without the usual hustle and bustle.
The area boasts well-maintained parks, community clubs, and a range of housing options. Whether you're looking for a vacation home or a permanent residence, Stone Lake promises a serene environment.
Scottsdale
Scottsdale is La Porte's residential paradise. Known for its expansive homes, vast lawns, and tree-lined streets, it's a neighborhood that exudes luxury and tranquility. With its secluded location, Scottsdale promises privacy and a serene living environment.
However, don't be fooled by its quiet demeanor. The neighborhood boasts a range of amenities, from top-notch schools to recreational clubs, ensuring that residents don't miss out on urban comforts.
Comparing Costs: Living in La Porte
One of the primary considerations for potential residents is the cost of living. Let's delve into what La Porte offers in this regard.
Average Home Prices
When considering the best neighborhoods in La Porte, IN, it's essential to compare the average home prices across various areas. Downtown La Porte and Pine Lake are generally pricier due to their prime locations and amenities. In contrast, areas like Scottsdale offer a more affordable range without compromising on the quality of life.
However, it's worth noting that the cost of living in La Porte is relatively more affordable compared to other major cities. With the city's continued development and the influx of new residents, property prices are expected to see steady growth in the coming years.
Rental Rates
For those not ready to take the plunge into homeownership, renting is a viable option. The rental market in La Porte is diverse, offering a range of options to suit various budgets. On average, a two-bedroom apartment in La Porte will set you back between $800 to $1,200, depending on the area and amenities.
Moreover, with the city's continued growth, several new rental properties are coming up, catering to the increasing demand. Whether you're looking for a luxurious condo or a cozy apartment, La Porte's rental market has something for everyone.
Finding Your La Porte Home
La Porte, with its diverse neighborhoods, offers a unique living experience for everyone. From the bustling streets of Downtown to the serene shores of Pine Lake, there's a corner of this city that's perfect for you. The question, "Is La Porte Indiana a good place to live?" is met with a resounding "Yes!" from its content residents.
Furthermore, with its focus on community well-being, safety, and sustainable living, La Porte promises a balanced and fulfilling life. As more people discover the charm of this Indiana city, its neighborhoods continue to flourish and evolve.
So, whether you're a first-time homebuyer, someone looking to relocate, or just curious about the best neighborhoods in La Porte, IN, this guide offers a comprehensive overview to help you make an informed decision.