The Best Plants For Window Boxes: Creating A Colorful And Charming Display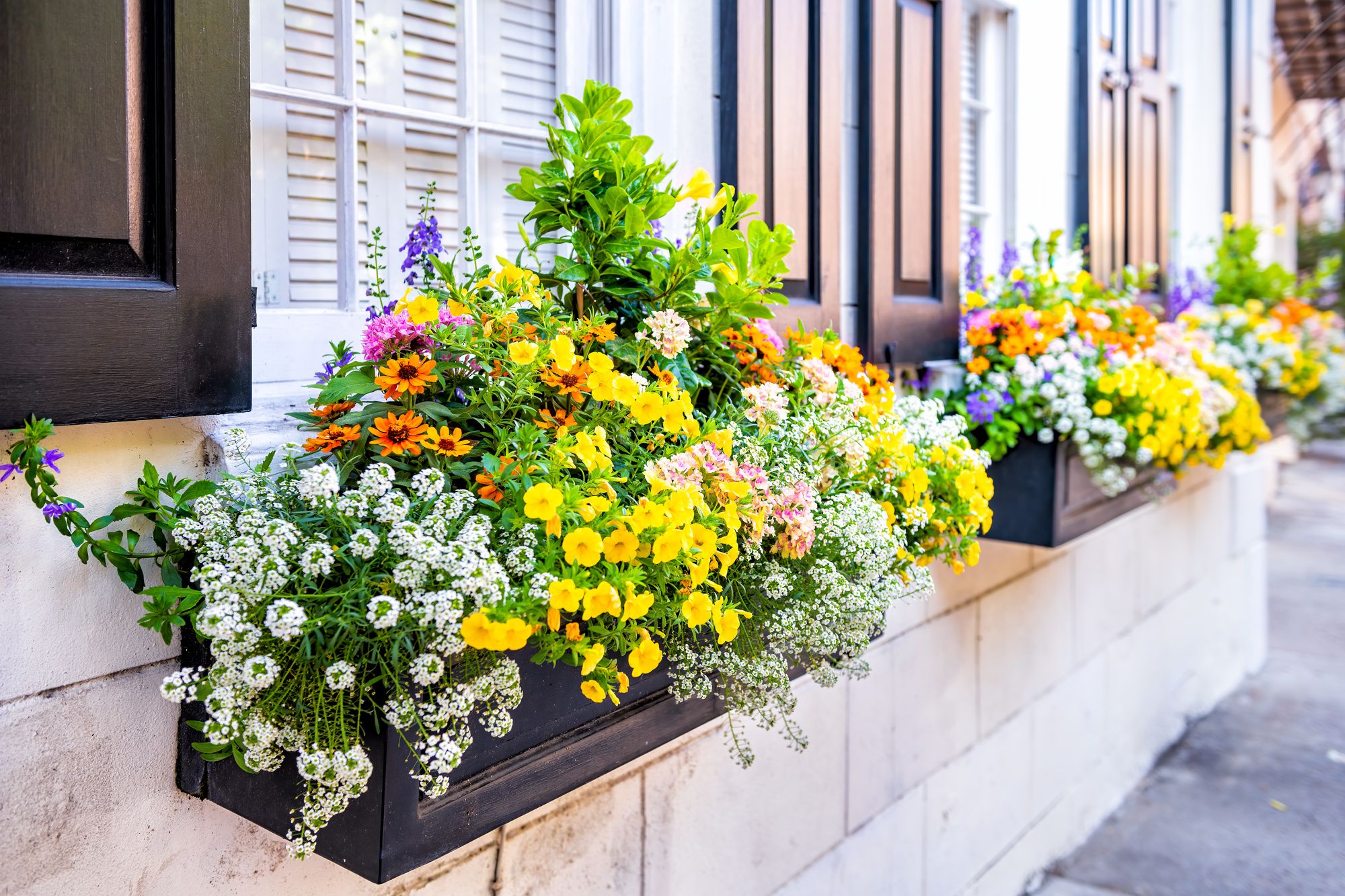 Jul 28, 2023
Picture yourself waking up, sipping your morning coffee, and glancing out your window at a patch of paradise. Whether you live in a bustling city or the serene countryside, window boxes are an effortless way to add color, charm, and character to your home.
However, picking the right plants for window boxes can be daunting. The options seem endless, and knowing which plants are suitable for your location can feel like a guessing game.
But don't worry; you're on the right page. Discover the best plants you can grow for a picturesque, colorful, and charming display right outside your window.
Nevertheless, ensure your window boxes are in good condition before you proceed. Otherwise, replace them with ones from Flower Window Boxes or other reputable suppliers.
1) Petunia
Your window box display will be better with petunias—the real crowd-pleasers. These pretty plants are prolific bloomers, dishing out vibrant hues throughout the summer.
Imagine opening your window each morning to a sea of pink, purple, white, or even striped blooms! What's more, petunias are low maintenance. Just water them regularly, and they'll keep gracing you with their beauty.
Whether you're a seasoned gardener or a green-thumbed beginner, petunias will add a stunning dash of color right outside your window. What a beautiful way to welcome the day!
2) Sweet Potato Vine
Sweet Potato Vine is a real eye-catcher that spills over the edges of your window box, creating a beautiful cascading effect. What about the color? Take your pick from either a stunning lime green or a rich deep purple.
Just give them some sunshine and a bit of water, and they'll steal the show with their lush foliage. Its trailing nature and vivid hues can add a new dimension to your window box garden.
3) Geraniums
Imagine opening your window to a burst of bright, cheerful colors. That's the charm of geraniums in a nutshell! These resilient beauties come in myriad shades, each more delightful than the last.
As hardy as they are stunning, geraniums will stick around from the soft bloom of spring through to the golden hues of fall. All they need is a sunny spot and a bit of TLC. Trust this, the allure of your window box will be hard to resist when filled with these vibrant blossoms.
4) Mint
Ready to spice things up a bit? Consider adding mint to your window box! This fragrant, versatile herb doesn't just add lush, green vibrancy, but it also doubles as a handy, fresh ingredient right outside your window.
Whether you're garnishing a salad or brewing a mint tea, you'll appreciate having this aromatic herb within your arm's reach. It does enjoy a bit of shade, though, so pairing it with your sun-loving plants could work wonders. Plus, its refreshing scent can be a real mood-lifter every time you open your window.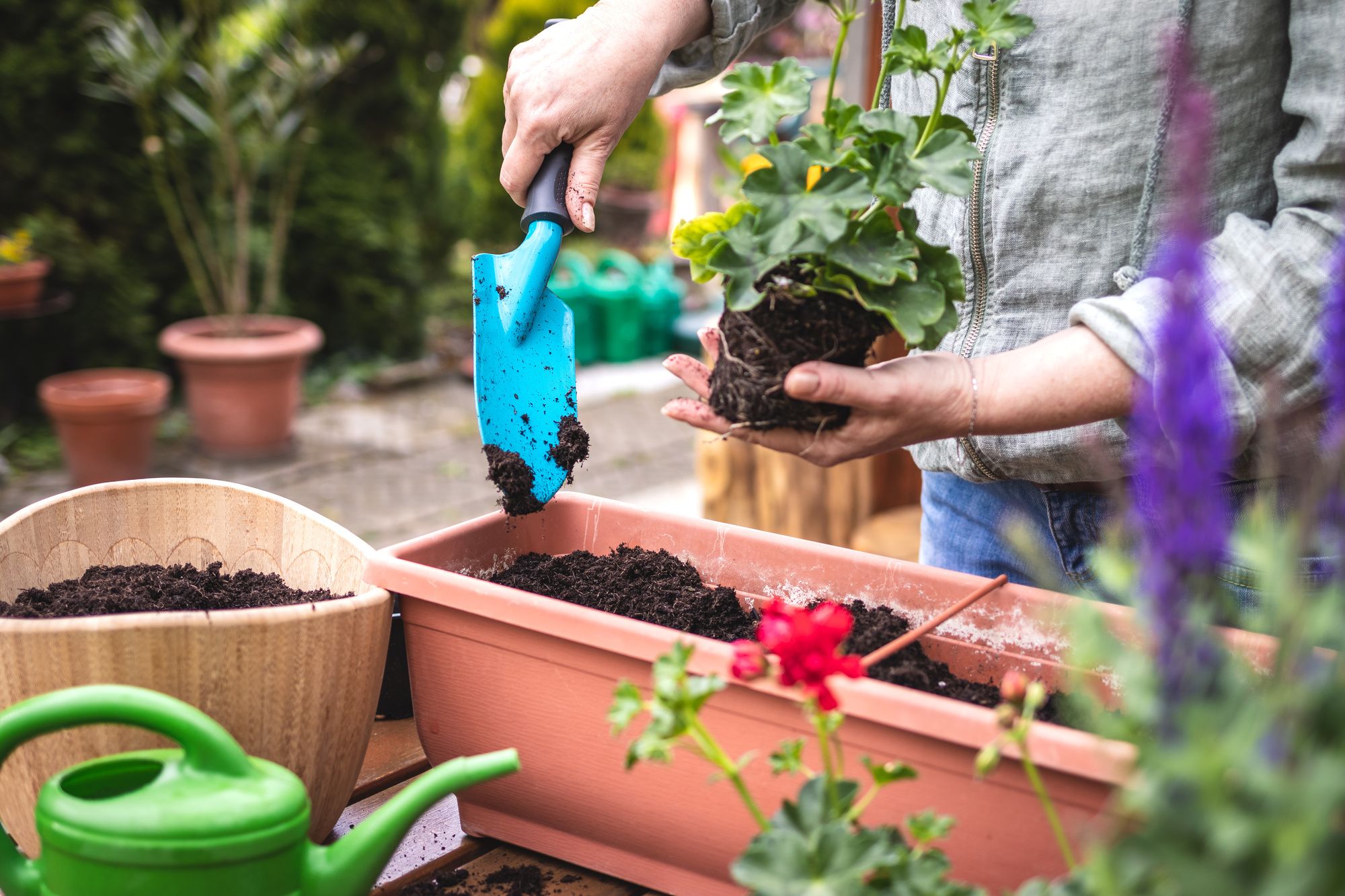 5) Marigold
Ready for some sunshine in your window box? Enter Marigolds: the golden delight of any garden or window display. These bright, cheerful blooms are hardy, standing up well to both heat and pests.
What's more, marigolds don't require a lot of upkeep. Just give them a sunny spot and a bit of water, and they'll reward you with a glorious golden display all season long.
The vibrant color of marigolds can liven up any space, adding a warm glow that's sure to catch the eye of anyone passing by. Your window box, bursting with these sun-kissed flowers, will be a sight to behold.
6) Pansy
Looking for a flower that's not scared of a little chill? Say hello to pansies, the real stars of the cool season.
Even when frost starts to nip, pansies keep their heads high and their colors bright. These sturdy little beauties love to bask in the cool weather of early spring and late fall.
Pansies offer a rainbow of colors, from purples and blues to vibrant yellows and oranges. So go on, let these cool-season stars shine in your window display!
7) Rosemary
Have you ever considered adding rosemary to your window box garden? You'd be surprised at what a fantastic little plant it is.
Rosemary isn't just an herb reserved for your Sunday roast. Its hardy nature makes it a survivor, tolerating drought-like conditions and basking in plenty of sunshine. Plus, its slender, needle-like dark green leaves create a lovely visual contrast to other plants in your box.
Also, don't forget its heavenly fragrance! With rosemary, you're not just stepping up your gardening game but also entering the world of aromatic delight.

Final Words
The best plants for window boxes are those that match the conditions of the site and the care level of the gardener. Choose plants that create visual interest through a mix of flowering and foliage plants, and you're well on your way to creating a charming display. With a little effort and the proper selection, your window box can truly be a small wonder.