The Complex Process of Choosing & Installing a Designer Radiator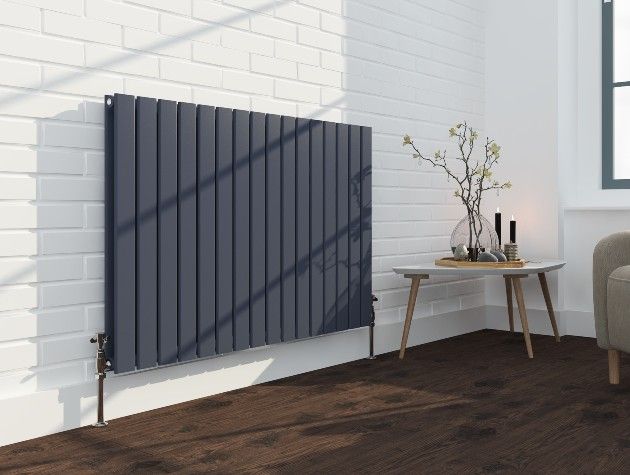 Jan 27, 2023
Adding a new feature like a radiator to your home can be a complex process and can take a lot of planning to ensure you're getting the best for your home. There are a few factors that you should keep in mind so you can benefit from the most efficient, stylish heating in the form of designer radiators, which we will look at in more detail below.
Heat output and efficiency
This is one of the most important factors to consider when it comes to choosing your radiator. The output, and how effective your chosen radiator is going to be when it comes to heating your room all depends on BTU. This refers to the British Thermal Unit – you will need to measure your room to find out the BTU you need from your new radiator. You can use a calculator online to help you with this. There are a few things you'll need to measure, like the size of your room, how many windows it has, and if it has external walls. This means you can buy the perfect radiator to heat your space correctly, and effectively.
Space
Often, it's easier to simply replace your old radiator with your new model, as you don't have to worry about pipework, and you can do it easily yourself. But if you've opted for a different design, you may still need to make sure it fits perfectly in the space you have. If you are installing your radiator in a new area in your home, make sure you measure the space accurately. If you don't have a lot of horizontal space, you can choose a vertical radiator. If you only have a small area of wall space, you can choose a designer radiator that comes in various shapes and sizes to suit. Identify your space, and then you can move on…
Style & Finish
One of the most important factors when it comes to choosing your radiator is the style and finish that you choose. There is such a huge range of radiators that you can choose from, whether you prefer a stylish, chrome radiator with a polished finish for a futuristic, modern look, or you prefer something that truly reflects your style, like a coloured designer radiator. The style that you choose can have an impact on the quality of heating, for example, a cast iron radiator can provide some of the highest quality heating, whilst also looking rustic and chic. When it comes to finish, you can choose colours depending on your preference, stainless steel or chrome for the most modern look, or a matte finish if that's more your style.
Installation
So, what are the factors that you need to remember when it comes to installing your new radiator? Here are a few tips to keep in mind to help you achieve the look and warmth you're hoping for.
Turn off heating: It may seem obvious, but before you start with your installation make sure that you turn your heating off to ensure it's safe. You can do this by switching off your boiler completely, and isolating the system.
Remove and drain: Before you remove your radiator, make sure it's drained to make the process easier, you can do this with a hose and bucket, or direct your hose into the sink. You should also make sure you have towels handy to help just in case. Undo your radiator at the valve, and unscrew the nut that connects the radiator and any brackets. You'll be able to lift the radiator off easily.
Measure and connect: If you're simply replacing old with new, you don't have to do much to install your new radiator. Simply measure the space again to make sure the new radiator will fit and connect to the system using your valves and brackets. You may need to purchase new valves to get the full, renewed effect.