Top Real Estate Agents in Dacula, GA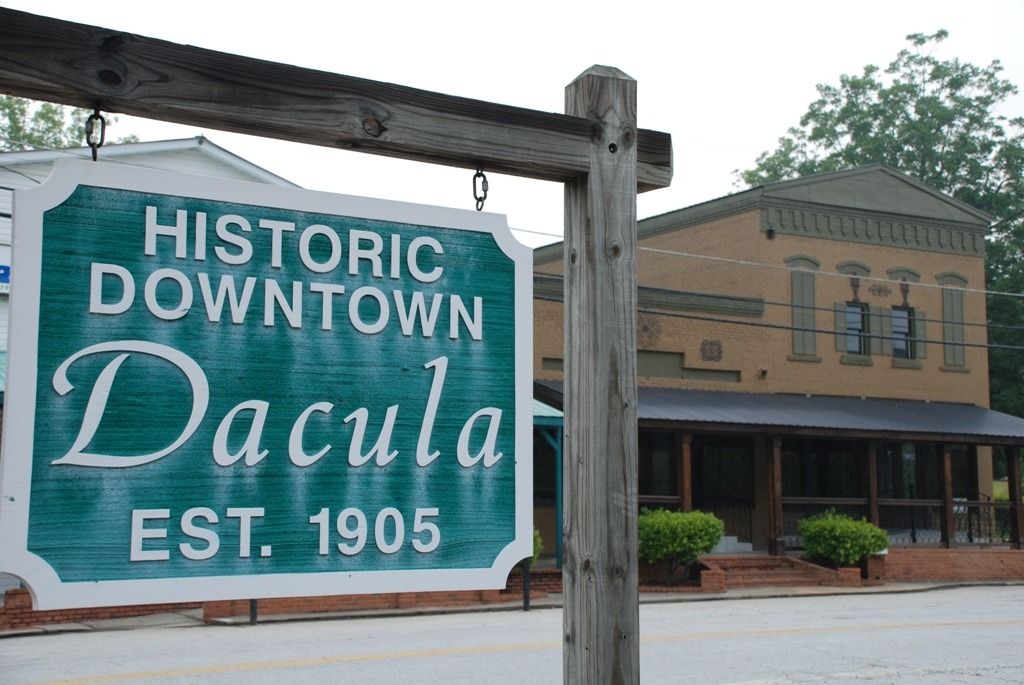 Dec 23, 2022
Located in Gwinnett County about 40 minutes from Atlanta, the City of Dacula offers a unique small-town community, exceptional quality of life and overall home affordability. In fact, the city was even ranked as the best suburb to buy a house in Georgia.
Dacula seamlessly blends the quiet comfort of the suburbs with the convenience of Atlanta. The city also happens to be one the safest suburbs in metro Atlanta with incredibly low crime rates. That combined with top-rated Gwinnett County schools make Dacula a highly sought-after city for families with kids. Of course, Dacula's quiet setting and lower population also makes it a wonderful place for retirees with opportunities for fishing, boating, golfing, and soaking up the area's natural beauty.
Residents of Dacula love the city's urban conveniences. Despite its more rural feel, Dacula has an abundance of shopping options, chain restaurants, and a new surge of locally owned businesses. Even more opportunities are just minutes away at the Mall of Georgia, as well as Atlanta a little bit further. If you're looking for the best of the suburbs and the city, Dacula is a great place to be.
How Is The Real Estate Market in Dacula, GA?
If you are interested in buying a house in Dacula, it is important to understand the housing market you are entering. According to Zillow, the current median home value in Dacula is estimated at $237,800. Properties in Dacula typically sell for 97.5% of the asking price and are on the market for approximately 62 days. A total of 2,030 homes were sold in Dacula last year while the median home price increased by 7%.
For an Atlanta suburb, Dacula remains remarkably undeveloped meaning buyers can find relatively large lots for an affordable price. However, while Dacula currently stands as one of Atlanta's most affordable suburbs, property values are on the rise due to its growing interest. This means that now is a great time to buy a home while prices are still  low. However, first things first, you'll want the help of a local real estate agent.
Top Real Estate Agents Serving Dacula, GA
If you are looking to buy a home in Dacula, we've put together a list of some of the top-rated, local real estate agents to help you accomplish your goals. Below, you can see the number of recent sales and reviews to make it easier to choose which agent is right for you.
Fred McGill, SimpleShowing Real Estate
179 recent home sales
Highlights: Buyer's Agent, Listing Agent, 1% Listing Fee
Here's what clients have to say about Fred McGill:
"I had a fantastic experience working with Fred and his team! And, I saved a TON of money compared to using one of the typical 6% agent fee real estate companies. I received the same services, if not better, including signage, professional photos, a lock-box with text notifications, a real agent to work with, help with negotiating and closing the deal, etc. This is the best experience available and at a fraction of the cost!" -Michael B. (Google)
Dominai Reeves, Lifestyle Real Estate
62 recent home sales
Highlights: Buyer's Agent, Listing Agent, Relocation, Consulting
Here's what clients have to say about Dominai Reeves:
"Dominai helped me find my first home, and she made the experience so much more special than I could have imagined! She was great at helping take away any of the unneeded stress that I was feeling going into buying my first home. I've now lived here for a few weeks, and I couldn't imagine myself anywhere else! I highly recommend Dominai and her team to anyone. They truly go out of their way to make things as easy as possible." -Brittany L. (Google)
Scott Lacey, PEND Realty LLC.
31 recent home sales
Highlights: Buyer's Agent, Listing Agent, Foreclosure, Short-Sale
Here's what clients have to say about Scott Lacey:
"Scott helped us buy our first home and we couldn't be happier with the service he provided. We placed an offer on a very in-demand house on a Friday night and he got everything in place the same day. If he hadn't moved as quickly as he did, we could have easily missed out on the opportunity or ended up in a bidding war. He was excellent at keeping us in the loop and letting us know when something came up. Thanks again Scott!"- Sam L. (Zillow)
Buying or Selling in Dacula & Gwinnett County
If you've decided to search for homes in Dacula, you'll need a real estate agent that will help you make the best decision and deal.
At SimpleShowing, our team of dedicated agents provide buyers assistance with negotiation, inspection, and even contract support. As a bonus, you'll also receive a buyer refund of up to half of our commission at closing. For many homebuyers, that refund could easily cover a few mortgage payments. Who wouldn't want to buy and save on a new home?
Of course, we can't forget our sellers. If selling with SimpleShowing, you will receive a low 1% listing fee, a real estate agent, contract and negotiation support, MLS listings, an open house, and more. It's the same real estate agent experience, just at a lower cost!
Is Dacula the place for you? Contact us today and we'll put you in touch with one of our top real estate agents in the Dacula area.