Top Real Estate Agents in Douglasville, GA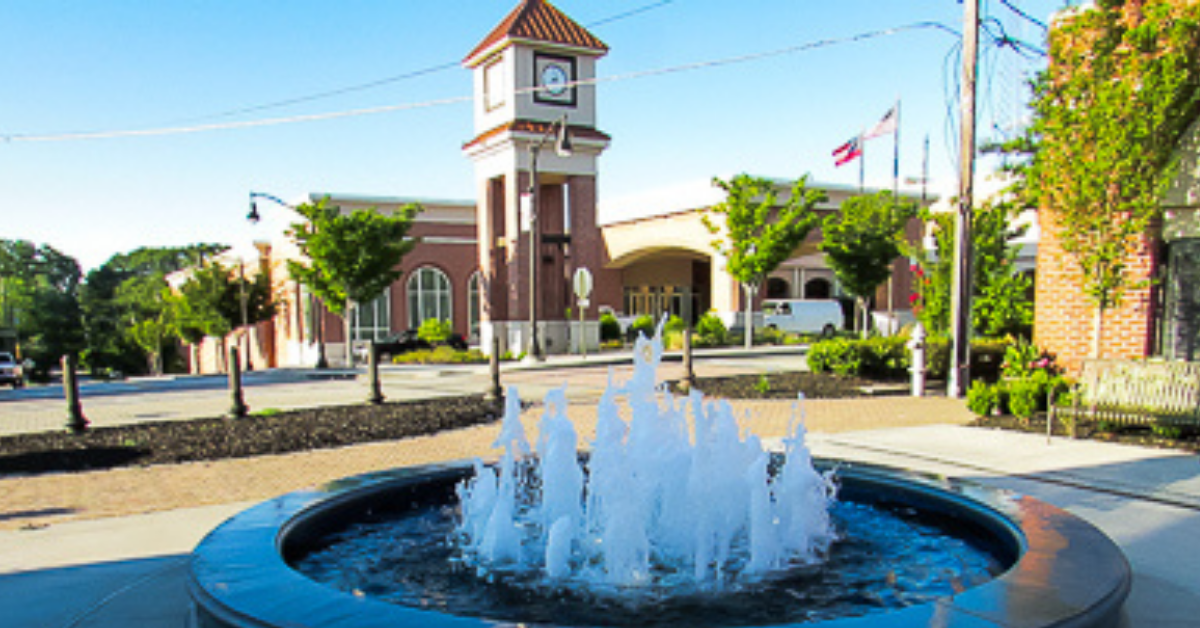 May 18, 2021
As the county seat of Douglas County, Douglasville is located just 20 miles west of Atlanta and offers an incredible small-town feel. Douglasville has over 30,000 residents that enjoy the city for its desirable family-friendly environment, cultural diversity, and extracurricular activities.
At the heart of the city, Downtown Douglasville is a nationally recognized Main Street city and is listed on the National Register of Historic Places. The downtown area is home to several great restaurants, local shops and annual festivals/events. Douglassville's downtown is even continuing to expand with the city's 10-year master plan to revitalize the community's center. Along with its downtown, Douglasville also offers the largest shopping mall in west Georgia and is just minutes from Sweetwater Creek State Park. Thrill seekers will also enjoy proximity to Six Flags of Atlanta for even more entertainment.
The biggest draw of Douglasville is the laid-back atmosphere and tight-knit community. That combined with affordable homes and a general low cost of living make Douglasville one of Atlanta's most favorite suburbs.
How is the Housing Market in Douglasville, GA?
If you are interested in buying a house in Douglasville, it is important to understand the housing market you are entering. According to Zillow, the current median home value in Douglasville sits at $188,993. Properties in Douglasville typically sell for 96% of the asking price and are on the market for approximately 70 days. A total of 3,536 homes were sold in Douglasville last year while the median home price increased by 7%.
Douglasville offers a wide variety of homes ranging from the historic homes around Downtown Douglasville to the welcoming subdivision communities that surround it. However, the best way to figure out which area of Douglasville is right for you is with the help of a local real estate agent.
Top Real Estate Agents Serving Marietta, GA
If you are looking to buy a home in Douglasville, we've put together a list of some of the top-rated, local real estate agents to help you accomplish your goals. Below, you can see the number of recent sales and reviews to make it easier to choose which agent is right for you.
Kevin (Skip) Hulsey, SimpleShowing Real Estate
Here's what clients have to say about Skip Hulsey:
"My wife and I have bought and sold over 10-homes. Working with Skip Hulsey and Simple Showing was an absolute pleasure! He recognized right away where we knew what we were doing and was "gentle" enough to guide us where we needed professional advice. Within hours of listing, we had multiple offers, including the one we accepted (over asking price). The closing and working with the buyers were amicable and smooth thanks to Skip! We would absolutely recommend Skip and the Simple Showing team and will use them again to buy or purchase our next home!"- Bryant C. (Zillow)
April Streetman, Coldwell Banker Residential
Here's what clients have to say about April Streetman:
"April is a wonderful Real Estate Agent. She is extremely knowledgeable in the real estate market, especially Douglas County. She is up-front on any and every issue, and most importantly, does not sugar coat anything. You may not want to hear it from her, but you will! She walked my wife and I through every difficult moment of the purchasing process and followed through on everything, more so than I!"- Anonymous (Zillow)
Regina Newton, Berkshire Hathaway HomeServices Georgia Properties
Here's what clients have to say about Regina Newton:
"Regina went above and beyond in providing extra help to me as a first-time buyer moving to Georgia from a different state. She showed me all my options in potential homes and made the process as painless as possible. Her advice, experience, knowledge of the area, and negotiating skills were key in the process. Regina was always available to answer questions and returned calls promptly. She found me the perfect home!"- Brittany D. (Zillow)
Chris Rentz, Pioneer Residential
Here's what clients have to say about Chris Rentz:
"Chris did an amazing job from start to finish. We contacted him when we were ready to sell. He did a walk through with us and gave us a checklist of what we needed to get done to be ready to list. He also gave us a timeline to help us meet our goals. At no time did we feel any pressure from him, but he was great about checking in regularly and encouraging us toward our list date. Once on the market, Chris communicated with us regularly and never left us waiting or wondering about feedback or next steps. He always had a positive and professional attitude and was wonderful to work with!" – Joseph H.
Searching for homes in Douglasville? If so, make sure you have a real estate agent that will work for you and with you to find the best deal.
At SimpleShowing team our dedicated agents will get you the best deal possible, plus a little extra! In addition to agent aid with negotiation, inspection, and contract support, you'll also receive a buyer refund of up to half of our commission at closing. Depending on where you purchased your home, that refund could easily cover a few mortgage payments!
For home sellers, our SimpleShowing offers a low 1% listing fee along with a real estate agent, contract and negotiation support, MLS listings, an open house, and much more. It's the same real estate agent experience, it'll just cost you less money!Ready to call this suburban city home? Contact us today and we'll put you in touch with one of our top real estate agents in the Douglasville area.