Top Real Estate Agents in Johns Creek, GA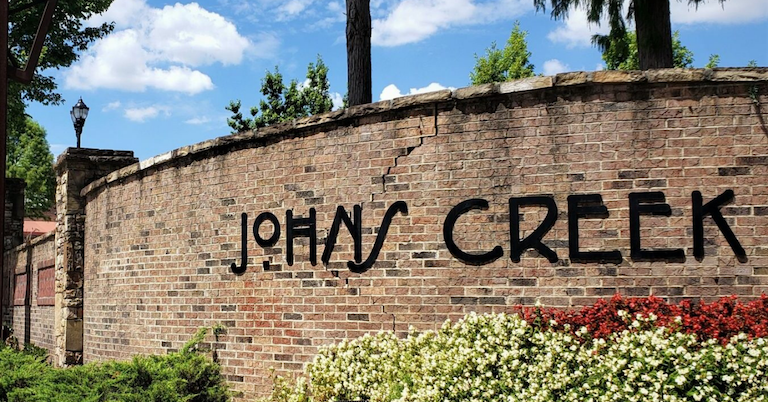 May 27, 2021
Incorporated  in 2006, Johns Creek is one of Georgia's youngest cities. However, don't let the city's age fool you. Originally designed to be a high-tech office park, Johns Creek has flourished into a vibrant community that continues to draw in Fortune 500 firms, nationally recognized corporations, upscale businesses and, of course, homebuyers.

Situated in Fulton County, Johns Creek lies about 25 miles north of Atlanta. The city is ranked as one of the best cities in the country by USA Today and it  is no secret why. The area is home to businesses large and small, as well as a number of local attractions. The Autrey Mill Nature Preserve offers  nature to explore while Newtown Park serves as an outdoor venue for community events. The park is also home to the popular Newtown Dream Dog Park. Minutes from Johns Creek, the Avalon offers a mixed-use development that includes a restaurants, retail, and entertainment options to enjoy.

Those seeking suburban living will find Johns Creek the perfect place to call home. The city ranks as the third best suburbs in Georgia and is home to some of the state's top performing public schools. The Johns Creek area is also incredibly diverse and offers a strong neighborly feel. Despite Johns Creek's proximity to Atlanta, crime rates are incredibly low. This means less time stressing about safety and more time embracing the exceptional community around you.

How Is The Real Estate Market in Johns Creek, GA?
If you are interested in buying a house in Johns Creek, it is important to understand the market you are entering. According to Zillow, the current median home value in Johns Creek  sits at $391,800. Properties in Johns Creek typically sell for 96.5% of the asking price and are on the market for approximately 63 days. A total of 2,829 homes were sold  last year while the median home price increased by 4.7%.

Due to the incredible growth of this city in such a short amount of time, homes in Johns Creek tend to be on the higher side. This makes sense given the city's history in Fortune 500 businesses. But, Johns Creek residents can agree those higher prices are well worth the investment to live. With so many wonderful new home communities in the area, you are sure to find the perfect home for you.
Top Real Estate Agents Serving Johns Creek, GA
If you are looking to buy a home in Johns Creek, we've put together a list of some of the top-rated, local real estate agents to help you accomplish your goals. Below, you can see the number of recent sales and reviews to make it easier to choose which agent is right for you.

John Attaway, SimpleShowing Real Estate
Here's what clients have to say about John Attaway:
"Simple Showing is an amazing company and John Attaway was great to work with! As a first-time home buyer I was nervous and had many questions, but John helped me to put in an offer and quickly answered my many questions morning or night. He was proactive and walked me through every step. Simple Showing helped to save me money that I could put towards furnishing the home. I absolutely recommend John at Simple Showing to everyone."- Taz W. (Google)

Kamey Leon, Berkshire Hathaway HomeServices
Here's what clients have to say about Kamey Leon:
"Kamey helped us buy a townhome in a very fast paced market. She knew exactly what we needed to do to get our offer accepted. Her knowledge of the market and the area and her overall real estate expertise made us feel completely at ease in her hands. We knew she was looking out for our interests above all else. I wouldn't hesitate to recommend Kamey to any friends or family - she is the BEST!."- Anonymous (Zillow)

Dan McAuliffe, Keller Williams
Here's what clients have to say about Dan McAuliffe:
"Dan helped us find a home with short notice and a very limited time frame. During Covid, the low inventory of homes, and the thanksgiving season, it was a difficult task. But he was extremely responsive and reliable in meeting our needs. We are grateful to Dan for his willingness to help us out last minute, his excellent accessibility, and his dedication to client satisfaction."- Anonymous (Zillow)

Ayelet Gilad, Keller Williams
Here's what clients have to say about Ayelet Gilad:
"Ayelet helped my wife and I purchase the home of our dreams.  I could not imagine going through this process without Ayelet by our side.  Her expertise and knowledge of the housing market is extensive.  We had full confidence in all of our decisions due to the advice Ayelet provided us. Thank you so much Ayelet!"- Anonymous (Zillow)

If you've decided to search for homes in Johns Creek, you'll need a real estate agent that will go above and beyond to make sure you get the best deal possible.
However, if you are looking to get the best deal possible, then SimpleShowing will be your best bet! Our team of  dedicated agents provide negotiation, inspection, and contract support.
Along with these traditional real estate services, you'll also receive a buyer refund of up to half of our commission at closing. That refund could easily be used towards closing costs, renovations, furniture or mortgage payments!
Of course, SimpleShowing has sellers back too with a low 1% listing fee. When selling, you'll get a real estate agent, contract and negotiation support, MLS listings, an open house, and more. It's the same real estate agent experience, just at a lower cost! Real estate transactions can be expensive, so why not keep more money in your pockets?
Ready to find your dream home in Johns Creek? Contact us today and we'll put you in touch with one of our top real estates agents in the Johns Creek area.