Top Real Estate Agents in Lawrenceville, GA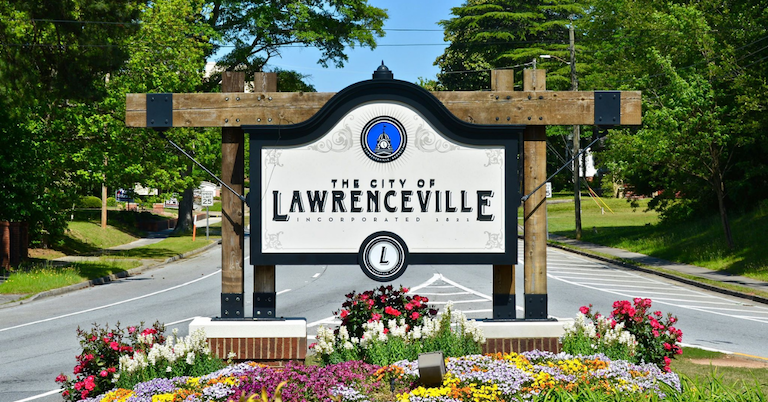 May 21, 2021
Lawrenceville sits at the county seat of Gwinnett County, one of the fastest growing counties in Georgia. Located roughly 20 miles northeast of Atlanta, Lawrenceville is filled with history as the state's second oldest city in the metropolitan area. While the city remained mostly rural for many years, it has regenerated into a thriving community with incredible opportunities.
Lawrenceville's suburban area brings everything residents need together into one convenient place. The continuously expanding Downtown Lawrenceville is host to community events throughout the year, along with local restaurants, breweries, stores, museums, and theatres. The Mall of Georgia is just minutes away along with other popular attractions including Tribble Mill Park, CoolRay Field, Sugarloaf Mills, Stone Mountain, and much more.
However, it's Lawrenceville's family-friendly community that makes it a great place to settle down and live. The city ranks as the third most diverse place to live in Georgia and provides quality education within the state's top public school system, Gwinnett County Schools. Crime rates in Lawrenceville are low which only adds to the comforting, homey feel the city provides.
How is the Housing Market in Lawrenceville, GA?
If you are interested in buying a house in Lawrence, it is important to understand the housing market you are entering. According to Zillow, the current median home value in Lawrenceville sits at $187,200 Properties in Lawrenceville typically sell for 97.9% of the asking price and are on the market for approximately 57 days. A total of 4,037 homes were sold in Lawrenceville last year while the median home price increased by 5%.
While the city's population has dramatically increased over the years, housing options have expanded to accommodate these demands. This means plenty of newer homes are available with even more new construction homes on the way. Those looking to move to this area will have no problem finding an affordable home that suits their needs.
Top Real Estate Agents Serving Lawrenceville, GA
If you are looking to buy a home in Lawrenceville, we've put together a list of some of the top-rated, local real estate agents to help you accomplish your goals. Below, you can see the number of recent sales and reviews to make it easier to choose which agent is right for you.
Kevin "Skip" Hulsey, SimpleShowing Real Estate
24 recent home sales
Highlights: Buyer's Agent, Listing Agent, Relocation, Short-Sale
Here's what clients have to say about Skip Hulsey:
"Skip was great to work with when purchasing our first house. I really appreciated that not only was he flexible on showing us houses during both the day and evening but also showing us additional listings if the ones we initially scheduled didn't work. We'd tried two other realtors, and house hunting seemed to be taking forever because we could only see one or two places at a time. He was also knowledgeable about both the market and various areas, and when the right house showed up, we were the first ones to see it and had an offer in that night. "– Shannon F. (Google)
Cheryl Dunnings, Palmer House Properties
24 recent home sales
Highlights: Buyer's Agent, Listing Agent, Relocation, Short-Sale
Here's what clients have to say about Cheryl Dunnings:
I would consider Cheryl Dunnings to be a subject matter expert with almost 20 years of experience, and one who exudes positive energy. She is very knowledgeable about different builders and the quality of their products. She kept me well informed about everything during my entire home buying process, which is a plus because I'm very detail oriented. I have heard so many horror home buying stories, but Cheryl made my first home buying experience worthwhile. -Samorya E. (Zillow)
Sarah Pickell, Keller Williams Realty
18 recent home sales
Highlights: Buyer's Agent, Listing Agent, Relocation, Staging
Here's what clients have to say about Sarah Pickell:
"Sarah was wonderful to work with. As a first-time home buyer, I loved how she was willing to answer every question I had and helped walk me through the entire process. I really appreciated how she was willing to show us houses very quickly, and I believe that is why I was able to buy my perfect home. I am happy I was able to work with someone who was genuinely honest and nice but was firm when it came to negotiating deals. I would recommend Sarah to all my friends and family!"- Anonymous (Zillow)
If you've decided to search for homes in Lawrenceville, you'll need a real estate agent that will help you buy smart and save smart. At SimpleShowing, our team of knowledgeable real estate agents provide buyers with negotiation, inspection, and contract support. Along with traditional real estate services, buyers will also receive a buyer refund of up to half of our commission at closing. Use that refund towards closing costs, renovations or even your first few mortgage payments. Other realtors can't do that!
If you plan on selling with SimpleShowing as well, you will receive a low 1% listing fee, a real estate agent, contract and negotiation support, MLS listings, an open house, and more. It's the same real estate agent experience, just at a lower cost!
Take advantage of the market and find your new home in Lawrenceville! Contact us today and we'll put you in touch with one of our top real estate agents in the Lawrenceville area.