Top Real Estate in Agents Duluth, GA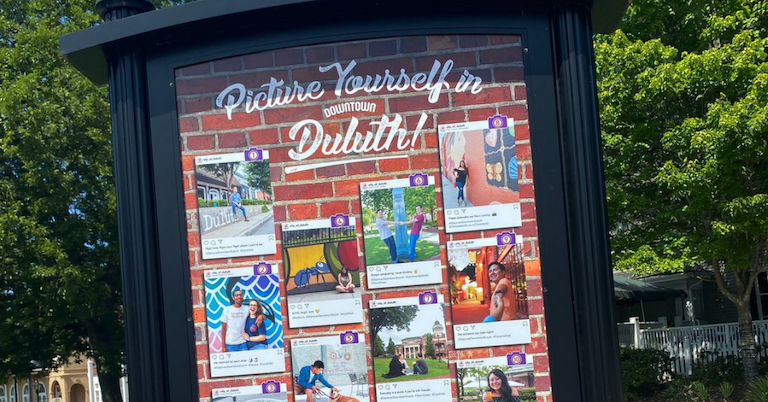 Jun 2, 2021
Duluth truly captures the "Spirit of Good Living" with its small town feel and big city amenities. Despite its proximity to Downtown Atlanta, this Gwinnett County city maintains a quiet suburban feel and family-oriented appeal.

At its heart, the Duluth Town Green is host to numerous concerts, festivals, and other popular entertainment events. Downtown is also home to a wide variety of specialty merchants ranging from unique restaurants to trendy shops. Whether you watch the Georgia Swarm across team play, go tubing down the Chattahoochee River, or shop around the city's popular shopping centers, you are guaranteed to enjoy life living in Duluth.

What residents love most about Duluth is how well rounded the city is. Its short distance from Atlanta makes it convenient for commutes but also eliminates heavy traffic. The community is also very diverse which makes for an inclusive community culture. But, one of the top reasons locals love Duluth is for its affordable housing and cost of living.

How is the Housing Market in Duluth, GA?
If you are interested in buying a house in Duluth, it is important to understand the housing market you are entering. According to Zillow, the current median home value in Woodstock sits at $221.200. Properties in Duluth typically sell for 96% of the asking price and are on the market for approximately 69 days. A total of 994 homes were sold in Duluth last year while the median home price increased by 11.5%.
Gwinnett County is currently one of the fastest growing counties in Georgia and there is no doubt that Duluth is responsible for much of the growth. The city has flourished in recent years with new business and developments. This growth within the city has in turn brought a surge of homebuyers to the area looking to call Duluth home.
Top Real Estate Agents Serving Duluth, GA
If you are looking to buy a home in Duluth, we've put together a list of some of the top-rated, local real estate agents to help you accomplish your goals. Below, you can see the number of recent sales and reviews to make it easier to choose which agent is right for you.
Kevin "Skip" Hulsey, SimpleShowing Real Estate
24 recent home sales
Highlights: Buyer's Agent, Listing Agent, Relocation, Short-Sale

Here's what clients have to say about Skip Hulsey:
"Skip Hulsey has been my agent through multiple transactions as I have renovated and sold properties. He has identified and directed my attention to investment opportunities, and works diligently to represent my interests both on my purchase and sale of properties. He is polite and professional and very timely and responsive to my questions and concerns. SimpleShowing has a great business model that saves buyers and investors significant money on commissions and fees, and they are great to work with. You will not be disappointed by placing your business with SimpleShowing and Skip Hulsey!"- Dan R.
Seema Jain, Sugarloaf Realty Partner
18 reviews
15 recent home sales
Highlights: Buyer's Agent, Listing Agent, Foreclosure, Short-Sale
Here's what clients have to say about Seema Jain:
"This home purchase was my first ever, and specially buying a home during COVID times was scary. Seema and Karun made sure that we were comfortable with the process and explained everything along the way. She was open and honest with us. She made sure we as first-time homebuyers had everything we desired. She gave us her undivided attention as well as kept in constant communication and kept us up to date on new properties coming out." -Kishore S. (Zillow)
Kelly Choi, Kelly Choi & Associates
35 recent home sales
Highlights: Buyer's Agent, Listing Agent, Relocation, Consulting, Property Management
Here's what clients have to say about Kelly Choi:
"This would be our second home that Ms. Kelly Choi has helped in our home purchasing experience. There's just not enough words to describe how helpful she was and how passionate she was during the search. She knew exactly what to look for which would cater to my needs and most importantly, she was upfront and very transparent from the start to the very end. She helped us save thousands of dollars the first time and definitely did not disappoint the second time around."- Anonymous (Zillow)
Juanita McClusky, BHGRE Metro Brokers
21 recent home sales
Highlights: Buyer's Agent, Listing Agent, Relocation, Short-Sale
Here's what clients have to say about Juanita Mcclusky:
"Ms. McClusky worked very hard for me. Once I finally made a decision on a home it was seamless and moved along quickly. She kept me updated on issues and how to resolve and negotiate on my behalf. She was very professional and always prompt. Even after my closing she still took the time to call me over the weekend to make sure I was getting settled in and to see if I had any questions or concerns. She definitely was my saving grace during this stressful time."- Amanda (Zillow)
Have you decided to search for homes in Duluth? If so, you'll want a knowledgeable real estate agent on your side that will help you buy smart and save smart. At SimpleShowing, our team of dedicated real estate agents provide buyers with negotiation, inspection, and contract support.
Along with traditional real estate services, buyers will also receive a buyer refund of up to half of our commission at closing. Use that refund towards closing costs, renovations, furniture or even your first few mortgage payments. That money saved can make a difference!
If you plan on selling with SimpleShowing as well, you will receive a low 1% listing fee, a real estate agent, contract and negotiation support, MLS listings, an open house, and more. It's the same real estate agent experience, just at a lower cost!
Jump into the market and find your new home in Duluth! Contact us today and we'll put you in touch with one of our top real estate agents in the Duluth area.