Top Tips That Will Help You Decorate Your Bathroom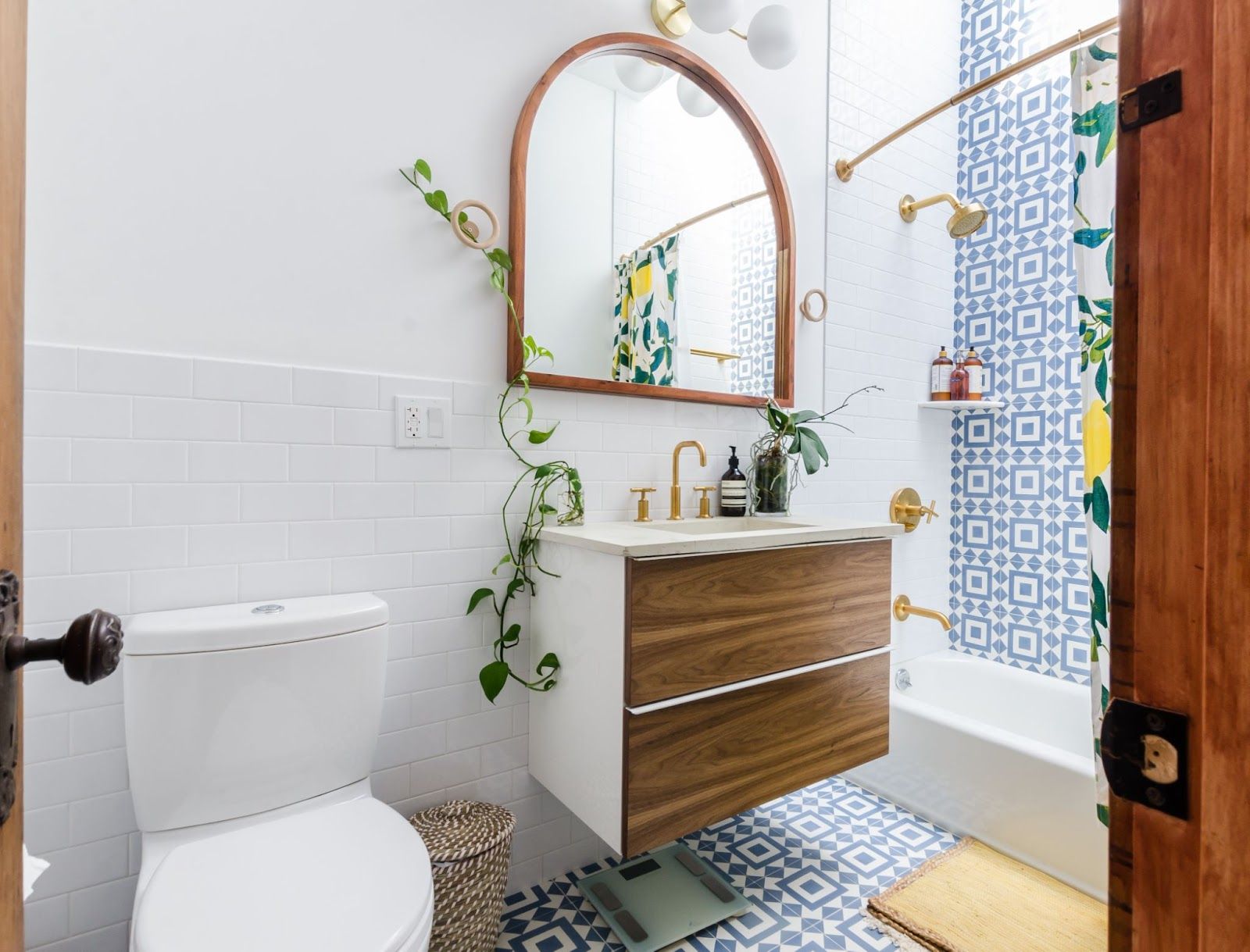 Apr 4, 2023
Are you looking for some tips that will help you transform your bathroom into a relaxing oasis? Whether you're dealing with cramped quarters or simply want to embrace the latest trends in home design, there are plenty of ways to give your bathroom an upgrade. From choosing the right paint colors and materials to finding creative DIY solutions, we've gathered up all the best tips so that decorating your bathroom won't be a drain on your time or wallet.

With these easy-to-follow steps, giving your space an instant refresh can be painless and enjoyable. Follow our workflow background information and get ready to unleash your inner interior designer!

Start with a plan - decide on a color scheme, style, and budget before you begin shopping for materials
Decorating your bathroom should start by coming up with a plan. Consider the type of color scheme and style you have in mind, as well as the budget you have available. Visiting bathrooms showrooms can be an excellent way to get a feel for what is out there. There are so many possibilities that it's easy to get swept away by all the options, but keeping your initial vision in mind will help ensure success when it comes time to decorate.

Take inspiration from online images or catalogs to create the look you want before committing, and remember that bathrooms are one of the most heavily used areas of any home – so make sure you select pieces that suit your needs for years to come.
Choose the right fixtures
Don't underestimate the impact of choosing the right fixtures. A stunning waterfall faucet can effortlessly create a sophisticated aesthetic in any room while selecting a sink and shower head that complements your overall design can add an element of luxury that pulls the space together beautifully. Don't be afraid to get creative with your choice and decide on something that reflects your individual style – from modern and minimalistic to rustic and whimsical, there are endless possibilities when it comes to picking out the perfect fixtures for your bathroom.
Consider using wallpapers to add texture and pattern
Wallpapers are a great way to add texture and pattern to any room, and the bathroom is no exception. These days, wallpapers come in a variety of colors and designs, so you can find something that will fit your style needs. What's more, they're easy to apply and just as simple to remove if you ever want to switch it up.

And when choosing colors, experiment with bright tones and patterns for a modern look or muted pastels for a classic vibe. Wallpapers are versatile decorations that can take your bathroom design from ordinary to extraordinary!
Hang art in strategic places
Another tip for decorating your bathroom is to hang art in strategic places. This will help create visual interest in the room and draw the eye to particular points, such as beneath a bright window or near vanity lighting. Consider mounting artwork with custom frames on the wall that can balance out the scale and create a focal point when designing your bathroom.

When selecting art, consider what colors complement the other elements of decoration that you've chosen to give your overall design added appeal. With careful consideration, you'll be able to achieve a results-driven bathroom design that combines style and practicality with cleverly placed framed artwork.
Invest in luxury towels and rugs to give it an upscale feel
If you want to give your bathroom a luxurious feel without spending a fortune, investing in high-end towels and rugs is the perfect solution. Quality towels and rugs made with luxurious fabrics will instantly upgrade the look of any bathroom, and can often be bought at surprisingly low prices if you take the time to shop around. Go for timeless styles that will blend perfectly with any décor, such as plush white towels or subtle yet stylish gray or tan rugs.

Add some greenery for a fresh and inviting atmosphere
Last but not least, adding some greenery is a great way to give a fresh and inviting atmosphere to your bathroom. A potted plant in need of bright light, such as ferns or ivy, will help bring life into the room and also help purify the air within your home. If you don't want to commit to a live plant, choose something artificial that still looks realistic and will make the room look vibrant. Greenery can really transform a boring bathroom space into one that feels tranquil and relaxing.


Decorating your bathroom can be one of the most rewarding improvement projects that you take on. By taking into account size, style, and budget and implementing the above tips, you can create a chic bathroom oasis in no time. It's all about finding the right balance between functionality and aesthetics that works for you. Striking this balance will ensure your bathroom looks great and offers practical solutions for all of your daily needs. Use these top tips to decorate your bathroom the way you want and make it an inviting space where you can relax, get ready in the morning, or retreat to at night. A little planning and creativity can go a long way when it comes to transforming a dull washroom into a stylish and inviting area!