What Prospective Buyers Actually Notice During a Showing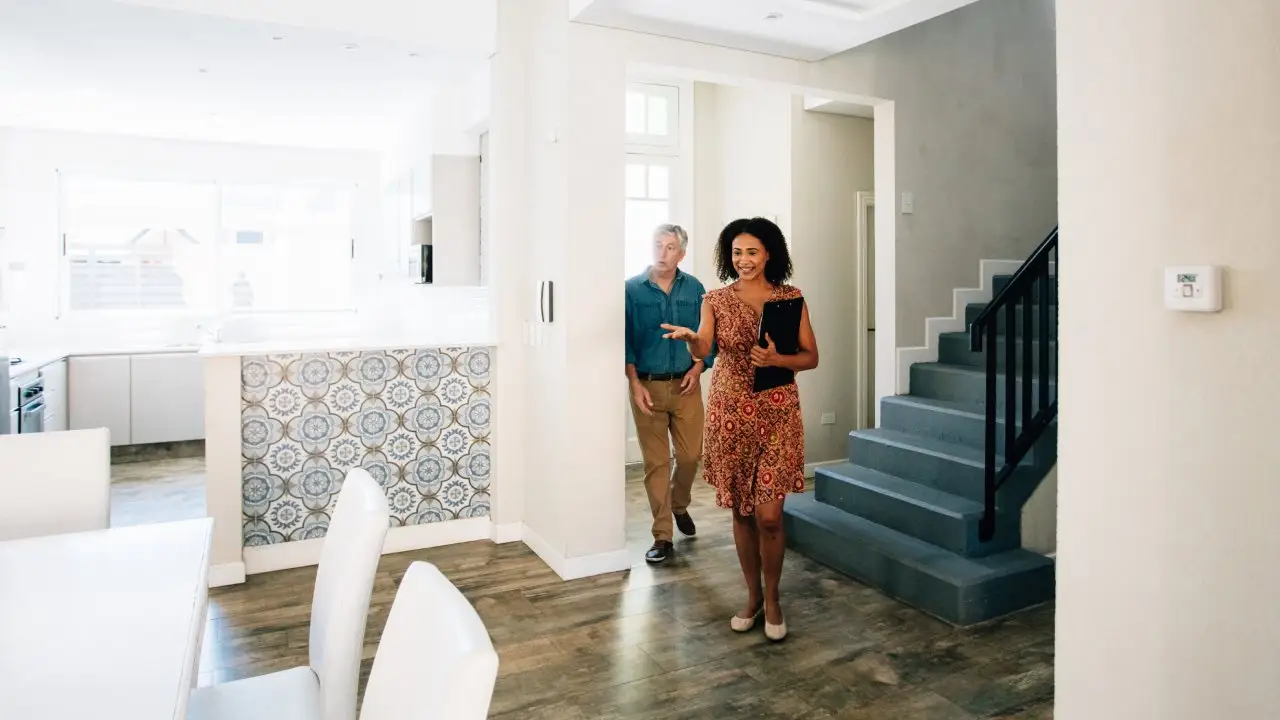 Aug 1, 2023
So you decided to put your house up for sale in the open market. Welcome to the beauty contest! Right now, higher interest rates are making buyers choosier than ever before. With decreased affordability, more is at stake for buyers who want something move-in ready and with low risk. Understandably, you need to bring something outstanding to the table. At the same time, you don't need to over-fix your home compared to comparable homes in your price bracket.

What do people have time to notice during a home's first showing? Too often, sellers repair their homes beyond what's necessary, cutting into their future profits. Today, we'll reveal what you should clean or fix – and what to leave alone unless requested.

What do you actually need for your house to show well? What are must-haves vs. nice-to-haves that your real estate agent will recommend? Let's get down to it.

√ What They Notice: Awesome Curb Appeal
Curb appeal matters much more than you think. Having a clean exterior with a well-kept lawn gives a wonderful first impression to buyers. Since they often have to wait for a real estate agent to gain access to the interior, they spend more time gazing at your house's exterior than expected. So, powerwash your siding and mow the lawn before they come over.
✖️ What They Don't Notice: Minor Driveway Cracks
Cracks in asphalt naturally happen and aren't a big concern to prospective buyers. These can be easily fixed with some sealcoating after the move-in, so buyers aren't too concerned about this during the first showing. In fact, most don't even notice it until months later – or even care after they notice.
√ What They Notice: A Dirty House
Once they step into your home, they get another first impression. The buyer will surely notice if there are bad smells or obvious signs of untidiness, such as dirt on the floor, food stains on walls, and pet hair on furniture. Investing in professional cleaning before showings will help you get the best offer and more interest in your home.
✖️ What They Don't Notice: Minor Cosmetic Defects in Flooring
The occasional crack or scratch on your flooring isn't usually a deal breaker. These defects don't typically announce themselves as buyers try to rule out bigger issues, like the age of your HVAC or roof. However, missing grout or floor panels will be noticed.
√ What They Do Notice: Functional Plumbing & Appliances
It's common for the choosy buyer to turn on the tap water and flush toilets to see if they work. The same goes for inspecting appliances (at least visually) to see if they are modern and in relatively good condition. Make sure the bones of your house are good so that there are no significant plumbing or appliance issues.
✖️What They Don't Notice: Outdated Faucets
Even if a faucet may have some years on it, if it works, it's not a deal breaker. This piece is easy to install and costs little. Leave them alone since homeowners often change these out of their own volition after move-in day.
√ What They Do Notice: Jammed & Broken Windows
While some buyers will just make a visual inspection, the choosier buyers of today's market may test to see if the windows open easily. If they are jammed or warped, that foretells a future expense on their end. They will either negotiate new windows on the contract or move on to a house that is more move-in ready.
✖️ What They Don't Notice: Functional, Older Windows
At this same time, your windows don't have to be brand new. As long as they don't have cracks, are jammed, warped, or lost all their low-E sun protection, then your windows should not be an issue.
√ What They Do Notice: Things That Blatantly Don't Work
If the buyer tries to open a door and finds it jammed, or if knobs are falling off, or if there are missing light bulbs or fixtures that don't work entirely – think again before saying yes to a showing. Buyers will notice these obvious flaws and run. After all, if you don't fix these things, what else are you hiding?
✖️ What They Don't Notice: Slightly Retro Elements
We're seeing a pattern here. If it's clean and it works, then the buyer is not going to get red flags. When you own an older home, there will be some well-loved parts of the home. However, if they are well-maintained, it won't matter at first glance. Whether it's wood panel walls, a golden light fixture from the 90s, or formica countertops, retro but functional elements usually pass the first showing.
Note: Your eyesore can be someone else's treasure, so don't waste time replacing something that works. You never know what the buyer's plans are.
√ What They Do Notice: Good Paint
A fresh coat of paint can make a world of difference in a showing. It makes a house look younger, updates the interior design, and just adds value to it as a whole. And, best of all, paint is an affordable DIY that you can do before listing. The keyword here is good paint. If you need a professional touch, hire a painter for this task.
✖ What They Don't Notice: A Random "Dud" Outlet
If you have one outlet in the house that doesn't work, it's truly a minor electrical issue that's not worth the expense of an electrician. Unless the plug is somewhere important, then a minor inconvenience like this can most likely slide.

Showing your house well is an important first step to getting the highest and best offer for your home. Follow these tips to make the best first impression. For more pro tips on showing well, check out the rest of Simpleshowing's blog.