What Work Can a Certified General Contractor in Seattle Perform Themselves?
Nov 26, 2022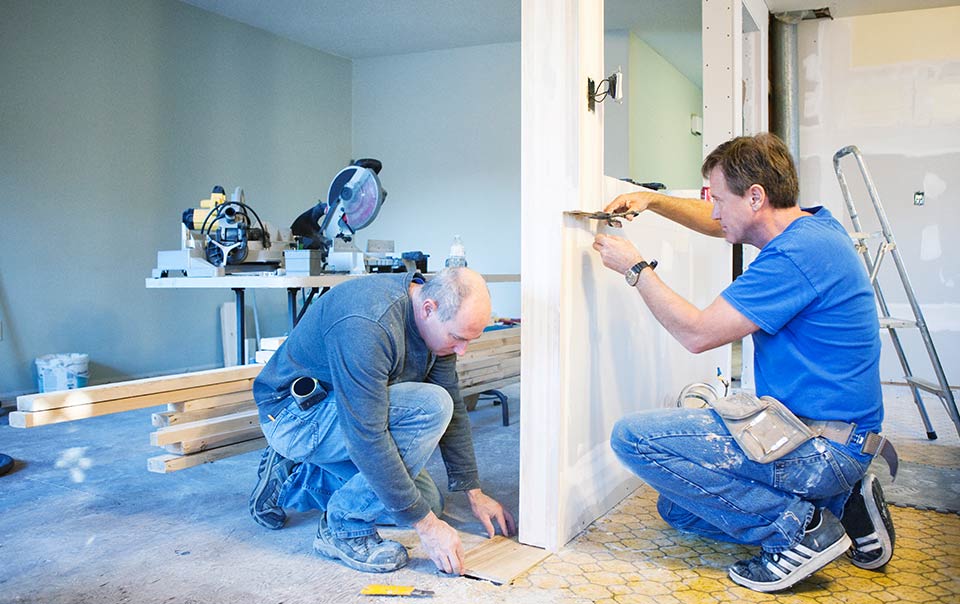 When you're considering remodeling your home, you may be tempted to do it yourself to save money. However, unless you're experienced in this area, you'll only wind up wasting time and spending more money than you anticipated.
Seattle general contractors are an asset to your project. They are responsible for supervising and coordinating remodeling as well as new construction. They know how to secure the proper permits and hire out subcontractors to do the necessary tasks from carpentry to plumbing.
A certified general contractor must obtain the right licensing and insurance. Choosing one with a solid reputation is imperative.
What Can a General Contractor Do?
Becoming a general contractor in Seattle requires filing a registration and application process with the Washington Department of Labor and Industries. Before getting started, general contractors need to first decide the work they will be doing before they register. They have to fulfill rigid business requirements in order to be approved. In the state of Washington, contracting work is separated into two different categories.
General contractors can do most types of construction work themselves. However, they have the authority to hire subcontractors in an array of specialties. Contractors that work with other areas like electrical or plumbing for example, must fulfill additional requirements including education, exams, and licensing.
Specialty contractors, by contrast, can only perform work in a specific category that they register for, such as plumbing. They are not permitted to hire subcontractors like a general contractor is authorized to do.
Why You Should Hire a Certified General Contractor in Seattle
When you're building something new or remodeling your home, it is much more complex than you think. Many people decide to do this to save some money but they soon learn it's a bigger undertaking than they planned. That is why you should look for Seattle general contractors that are certified, licensed, and experienced to help bring your visions for your home to life in a timely manner and according to your budget. Doing so means you will reap the following benefits:
Save Time with a General Contractor
You may start off excited to do the work yourself, however, there's a lot that can come up that you wouldn't be able to expect. If you have a delay in one area of your work on your remodel, it's going to impact everything else. This is incredibly frustrating, but a licensed general contractor knows how to look at the bigger picture for every project and delegate in a way that makes things function like a well-oiled machine.
It Will Cost Less
You may want to do it yourself because you're under the impression you'll save money by not having to pay a general contractor. However, hiring a general contractor is money well spent. You will first sit down with them and discuss the project and set a budget. Once that is set, you will see how much more efficiently things go.
General contractors know where to find the materials they need and at the best prices. Plus, one with a solid reputation and extensive experience will always have enough funds to make sure that all subcontractors hired perform their duties. They know how to plan ahead to ensure you're not stuck with surprise costs later on.
They Have the Experience
General contractors have the experience and licensing required for the job. They also have solid relationships with quality subcontractors to help get jobs done. As well, they will ensure things get done properly from the start, and that you get the results you wanted in your home.
Meeting the Right Rules and Regulations
With a general contractor, they already know which permits are required for the task at hand. If you're trying to do it yourself, you may not even be aware you need a permit. General contractors know all of the local rules and regulations in the city and state. As such, they will respect them.
Additionally, with that licensing and certification from the state, you can have full confidence in their abilities to perform the job. That peace of mind will protect you in the event something goes wrong.
How to Choose a General Contractor
To choose a general contractor, you should think about the project you want completed. Then you can contact the top Seattle general contractors to obtain bids. While budget is likely a concern, you should never just go for the lowest price off the bat.
You will want to meet with them and get to know how they communicate. You'll also want to check their references and reviews. Ideally, look at work they've done and contact the people who hired them to find out more. Never choose a general contractor that isn't licensed or insured. By taking these steps, you're sure to find the right one to help revamp your home.

Get in touch. Send us a message now.