Why Is London A Great Place To Start A Business?
Jan 7, 2023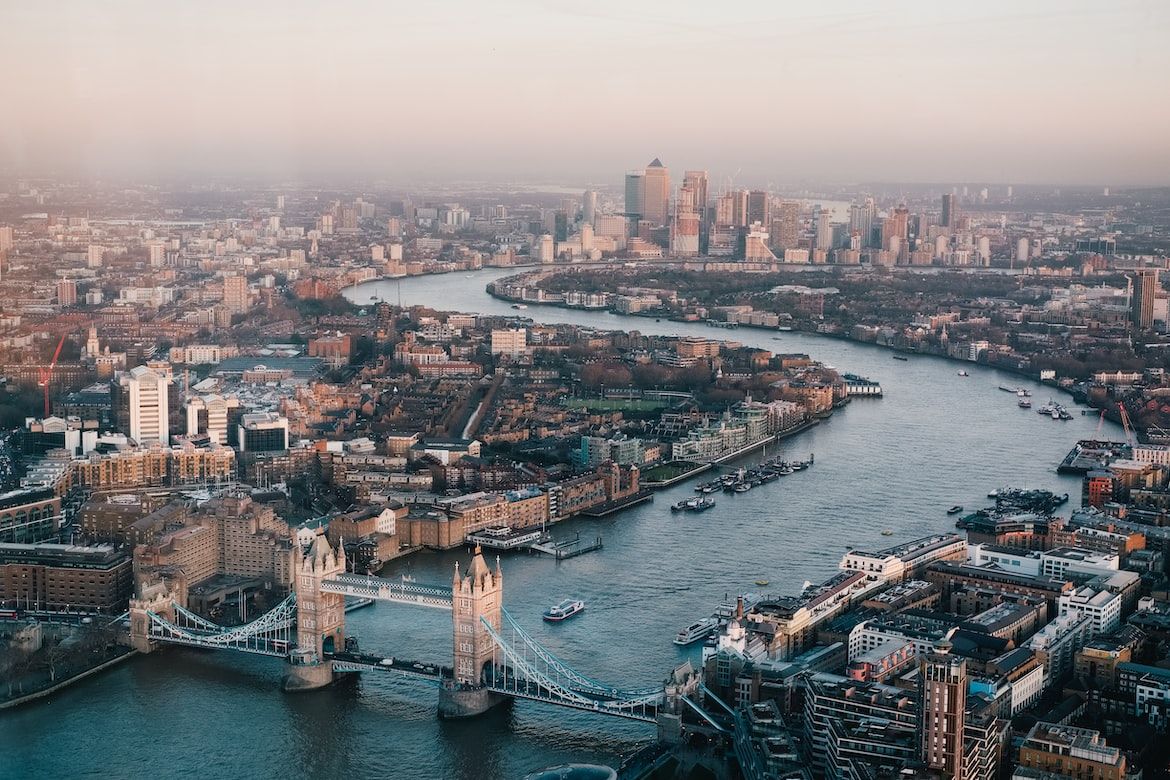 If you're thinking of starting a business, London is a great place to do it. The city is home to some of the world's biggest and most successful businesses, so you'll be in good company. There are also plenty of opportunities to network and make connections. And, of course, London is a vibrant and exciting place to live. Here are some more reasons why London is a great place to start a business.
London is a hub for business and finance

London is the world-renowned home to many of the world's most powerful and influential financial institutions, making it one of the most desirable locations for those in the business and finance industry. From its Rolex skyscrapers to its bustling markets, London is the perfect destination for companies of all sizes looking to make an impression on potential clients, investors, and stakeholders. Companies can tap into access to international resources such as funding sources, the latest technology trends, investor insight, market research, a London registered office address, and more - allowing them to stay ahead of their competition. By leveraging London's extensive network of experts in every sector, businesses can succeed and expand their operations on a global scale.

Additionally, London is a great place to access talent. As one of the most diverse cities in the world, London offers an array of highly skilled professionals from all over the globe, giving businesses access to resources they may not find elsewhere. This can be a great advantage for businesses looking to gain a competitive edge in their industry.

The city has a diverse population which can provide a great customer base

The city's diverse population has the potential to provide a wealth of customers. With people from all walks of life living in one place, you can reach out to an array of customers who may have very different needs and preferences. Market research can give you invaluable insights into the values, wants, and needs of these populations, so that you can tailor offerings to fit their exact requirements. Reaching out through targeted media campaigns - such as localized radio or print advertising - is a great way to make sure your message is heard by those who are most likely to use your services.

In order to market properly to Londoners, businesses should also consider language barriers. With so many different cultures represented in the city, businesses must ensure that their messages are communicated accurately and effectively to all audiences. Taking the time to research which languages are most widely spoken in the area can help you adapt your marketing materials accordingly.

There are many networking opportunities in London

Living in London provides a wealth of interesting networking opportunities, particularly if you're keen to build your professional relationships. Those based in the city can take advantage of numerous business events that are regularly held throughout the year, ranging from conferences and lectures to workshops and seminars. Networking events give individuals the chance to meet like-minded people, strengthen existing contacts and create new ones, while also widening their knowledge on an array of topics. For those wishing to establish lasting connections, there are plenty of opportunities in the capital.

In addition to networking, London is a great place to connect with potential clients and investors. The city has an abundance of business accelerators, venture capitalists, incubators, and corporate networks - all of which can be invaluable for those looking to gain business traction and secure the funding they need to grow their businesses. Whether you're just starting out or your company is well-established, it's always beneficial to take advantage of available resources.

The city has a wealth of resources to help businesses thrive

The city has an abundance of resources designed to help businesses reach success. From financing options and consultations through the Chamber of Commerce to free informational events held by local universities and experts, business owners have a variety of opportunities to take advantage of. Additionally, networking events are periodically held to connect business owners and professionals, providing unique insights into the industry. With these government-supported resources, business owners will be equipped with the tools they need to create a thriving organization in the city.

Keep in mind that London is an ever-evolving city and businesses must stay up to date with the latest regulations and changes in order to remain competitive. With that said, there are plenty of resources available for companies looking to establish themselves in the city.

London is an exciting place to live and work

London is a vibrant city full of energy and opportunity. With world-class universities, an array of diverse cultures and cuisines, plus some of the most iconic landmarks in the world, London is an ideal destination for aspiring professionals looking to make their mark in the world. Whether you are a recent graduate looking for your first job or an experienced professional seeking new opportunities, London has something to offer everyone. Its convenient public transport system makes it easy to get around town and its vibrant nightlife scenes will keep your weekends busy. With all this, it's not hard to see why so many people choose London as their home. If you're ready for an exciting career in one of the world's most influential cities, London might be just what you're looking for!

Plus, living in London offers a great work-life balance. With numerous renowned parks, museums, art galleries, and theatres, there is always something to do when you're not working. Its strategic location places it within close proximity of some of the most beautiful places in Europe, meaning you won't have to travel too far for a weekend getaway. With its endless opportunities and breathtaking attractions, London is an ideal location for professionals looking to make the most of their career.
As you can see, there are many reasons why London is a great place to start or grow a business. The city has a diverse population, plenty of networking opportunities, and access to resources that can help businesses thrive. If you're looking for an exciting place to live and work, London is the perfect choice.
Get in touch. Send us a message now.