Why is Meridian the Preferred City in Idaho?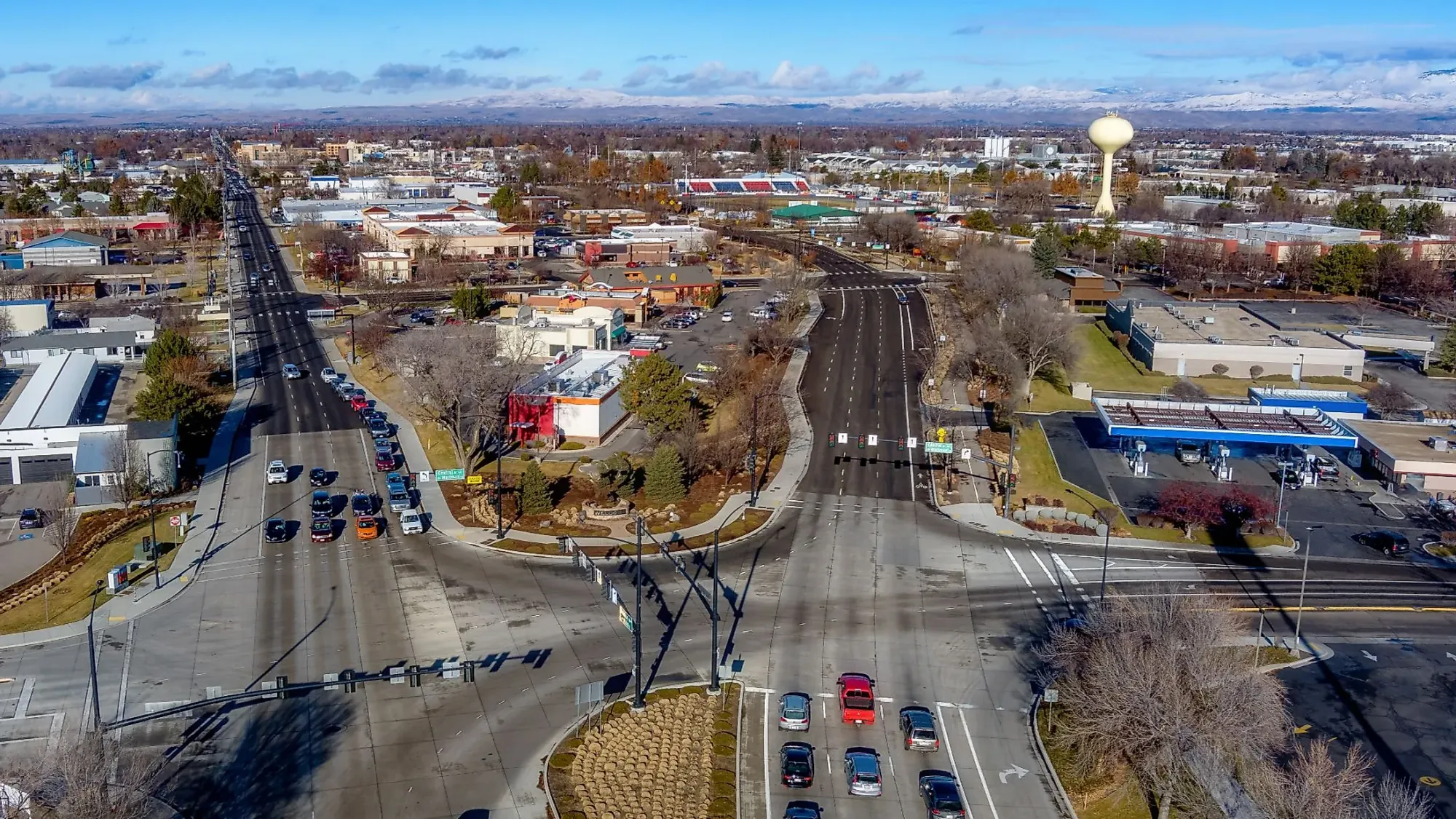 Oct 16, 2023
Meridian has quickly risen to prominence, capturing the attention and hearts of many. But have you ever paused and asked, why do people live in Meridian? The answer is multifaceted. Firstly, the city brilliantly juxtaposes urban sophistication with a touch of rustic charm, making it ideal for both families and professionals. 
Its burgeoning economy, coupled with unparalleled scenic beauty, gives residents the best of both worlds. Many say it's the blend of modern amenities and tight-knit community vibes that solidify their choice. Simply put, the perks of living in this city seem to be ever-growing, which is precisely why people live in Meridian in droves.
However, relocating to this sought-after city requires careful planning and expertise. With the increasing influx of newcomers eager to make Meridian their home, the demand for experienced moving services has skyrocketed. It's imperative to have a trusted partner to ensure a smooth transition, and that's where the expertise of a local moving company in Meridian, ID becomes invaluable. 
Such companies understand the unique challenges and rewards of moving within this region. So, while the reasons why people live in Meridian are clear, it's equally evident that a seamless move to this city requires the right hands on deck.
Geography and Climate
Meridian is nestled comfortably in the heart of Treasure Valley, offering its residents the luxury of experiencing a temperate climate year-round. The winters are crisp but not harsh, while the summers are warm without being unbearable. 
This kind of climate is one of the many pros of living in Meridian. Moreover, Meridian's strategic location not only gives it an edge in terms of commerce but also provides awe-inspiring views of the surrounding mountains. The vast, open skies and the scenic beauty that envelopes this city play a crucial role in why people live in Meridian.
The Lure of Economic Opportunities
Economic stability is a driving factor for any thriving city. In Meridian, the opportunities are not just ample; they are continually growing. For those seeking a balance between a fulfilling career and a quality life, life in Meridian, ID, offers just that.
Growing Business Scene
The business ecosystem in Meridian is nothing short of vibrant. The city has become a hotbed for tech start-ups and entrepreneurs, thanks to its favorable policies and supportive infrastructure. With the number of businesses sprouting up, it's evident why people live in Meridian – it's a city that fosters dreams.
Employment Opportunities
But it's not just about the businesses. With new companies, come new job opportunities. Meridian is fast emerging as an employment hub, attracting talent from across the country. Whether it's tech, healthcare, or retail, the opportunities are diverse, making life in Meridian, ID, both exciting and rewarding.
Quality of Life in Meridian
When it comes to defining the essence of a city, the quality of life it offers stands at the forefront. For those pondering why people live in Meridian, a deep exploration into the lifestyle it offers provides compelling answers.
A Blend of Urban and Suburban
At its heart, Meridian seamlessly combines the conveniences of city living with the tranquility of suburban life. Residents can revel in the hustle and bustle of downtown, with its chic cafes and bustling markets, and then retreat to the serene parks and open spaces that offer respite from the daily grind. This balance ensures that no matter your lifestyle preference, Meridian delivers.
Health and Well-being
Meridian places a strong emphasis on health and well-being. Numerous parks, trails, and recreational centers scattered throughout the city encourage active living. Whether it's a morning jog along a scenic route or a weekend hike with family, the options are abundant. Additionally, the city boasts top-notch healthcare facilities, ensuring that residents have access to the best medical care when they need it.
Education System
Education is a cornerstone for any city, and Meridian stands tall in this regard. With a range of top-tier schools and higher education institutions, the city promises a bright future for its younger generation. The focus on academic excellence is yet another reason why people live in Meridian.
Entertainment and Recreation
A life in Meridian, ID, ensures that there's never a dull moment. From state-of-the-art theaters to sprawling parks, the city promises a whirlwind of entertainment and recreational activities. Weekends in Meridian are always a delightful affair, be it for families or individuals.
Affordable Living
One of the most significant pros of living in Meridian is its affordability. In a world where city living often comes with exorbitant price tags, Meridian offers a breath of fresh air.
Real Estate
When it comes to housing, the city has something for everyone, from quaint apartments to sprawling homes. The real estate market in Meridian is booming, yet remains affordable. It's no wonder why people live in Meridian when they get value at every corner.
Cost of Living Comparison
A deep dive into the cost of living in Meridian reveals a pleasant surprise. Not only does the city offer a higher quality of life, but it also does so without burning a hole in the pocket. This balance between affordability and quality is rare, making Meridian a gem in the truest sense.
The Close-Knit Community
Beyond the tangible benefits lies something even more special about Meridian – its community. The warmth, the camaraderie, and the shared sense of belonging make life in Meridian, ID, truly unique.
Cultural Events and Festivals
The city's heart beats in its festivals and cultural events. Whether it's the famed Meridian Dairy Days or a local community gathering, these events reinforce the tight-knit community spirit and showcase why life in Meridian, ID, is truly special.
Conclusion
Meridian's growing popularity isn't a mere happenstance. The reasons why people live in Meridian are vast and varied, each contributing to the city's unique allure. From its flourishing economy to its vibrant community and natural beauty, Meridian effortlessly stitches together the fabric of modern urban living with the calm of suburban life. 
The fusion of professional opportunities with recreational adventures creates an environment that's hard to resist. As more individuals and families recognize the unparalleled lifestyle the city offers, the importance of a smooth transition becomes paramount. 
By partnering with a Local moving company in Meridian, ID, newcomers can ensure that their journey to this Idaho gem starts on the right foot. 
Indeed, Meridian's reputation as Idaho's preferred city seems destined to grow, making it not just a place to live, but a community to cherish.