Why Is My House Not Selling?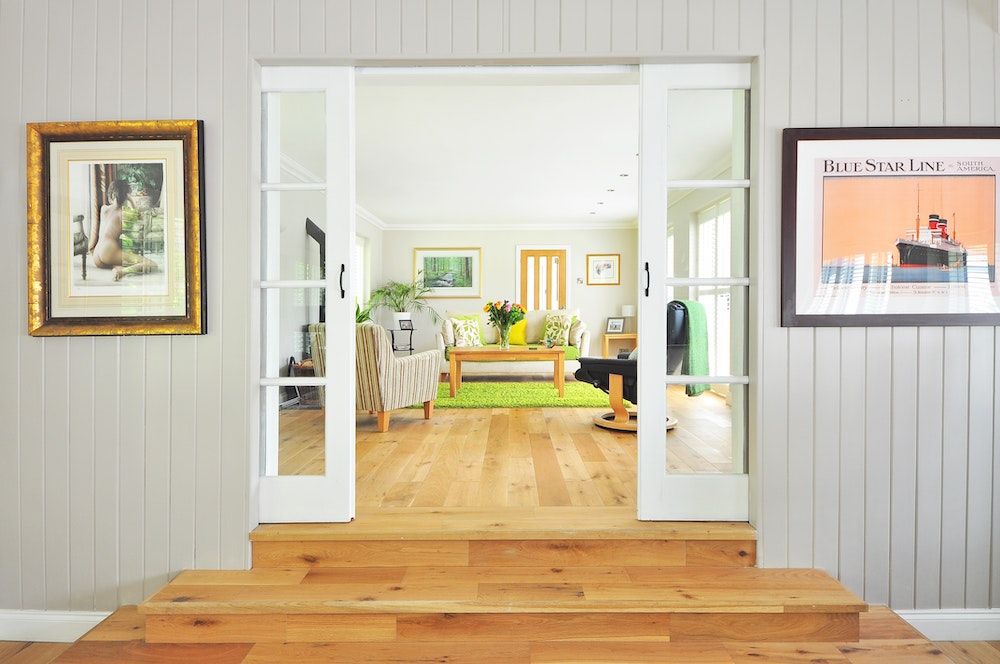 Apr 28, 2020
When it comes to selling, the main goal for most homeowners is to get as much for their house as possible.
However, selling their house as fast as possible would be a close second.
It costs money to keep your house on the market, especially if you've already purchased a new home.
This is why, if your listing is starting to age, you have to know why your house isn't selling. The longer you let that listing sit, the harder it will be to sell your house.
4 Reasons Your House Isn't Selling
According to the National Association of Realtors, it takes about 65 days on average to sell a house.
So, if your listing is approaching this number – or it's already passed it – you need to consider if one of the following is the reason your house isn't selling.
1. Your House Needs Improvements
One of the most common reasons a house will sit on the market without selling is that it isn't comparing well to others in the same price range. So, it might be that you need to spend some money on improvements before you can expect to interest serious buyers.
That said, it might not be obvious which aspects of your home need the most attention. For example, many homeowners think hardwood floors add value, but that's not always the case. Spending the money on them could be a huge waste of funds.
Instead, consider Remodeling magazine's "Cost vs. Value Report" of which home-improvement projects carry the best ROIs. Here are 10 popular options:
Garage Door Replacement
Entry Door Replacement
Deck Addition
Minor Kitchen Remodel
Siding Replacement
Window Replacement
Bath Remodel – Universal Design
Roof Replacement
Bathroom Addition
Backyard Patio
If any of these are areas where you think your house may currently be struggling, it's worth considering the investment to improve it.
2. You're Asking for Too Much
Of course, your house may not compare well to other options in the same price range simply because those houses have more rooms, square footage, are in more desirable neighborhoods, or a whole host of other reasons you can't do much about.
In that case, you have to rethink your asking price.
This is never an easy step and, understandably, it's usually one that sellers try to avoid at all costs. No one wants to accept that they'll have to take less for their house. Pride can even come into play. After all, you probably think very highly of your home and for good reason.
Nonetheless, the longer your house stays on the market, the more likely it is that you'll need to drop your asking price in order to finally sell it. Buyers will simply assume that its status on the market is a sign that something is wrong with it. The only way to overcome this suspicion and attract interest will be to drop the price.
If you didn't originally have one done, now would be the time to get a comparative market analysis (CMA). This report will tell you how much other homes like yours have recently sold for in the area. It will give you a much better idea of what price you should be listing your home at.
At SimpleShowing, we offer a free, no-obligation CMA report from our team of licensed agents. You can request one here.
3. The Listing Isn't Doing Your House Justice
What if your house doesn't need any upgrades and the CMA comes back to support your asking price?
In that case, it may be the your digital listing that's falling short. It might be that your listing isn't encouraging much interest in potential buyers. This is especially true if it's a buyer's market as your listing is competing with others for a much smaller pool of house hunters.
The first place to start would be reviewing the photos of your house that you've included in the listing. It's impossible to understate their importance when it comes to attracting interest in your home. No matter how great the rest of your listing is, if the photos of your house don't get buyers excited about seeing it in-person, then you need them professionally redone. Hire a professional real estate photographer with a proven track record of taking high-quality photos and add them to your listing.
At SimpleShowing, we offer free professional photography from our team of partner real estate photographers when you list with our 1% listing fee, so your listing looks its best for potential buyers online.
You may also consider taking videos of your home. Videos are still rare enough that they'll automatically make your listing stand out. They're also a great way to capture more aspects of your home than photos can alone. Viewers will get the feel of walking from one room to the next as if they're there in-person.
Finally, there's the actual real-estate listing description. It's relatively easy to overlook this important component. Many sellers simply include a breakdown of the basics: square footage, number of rooms, number of bathrooms, and that's about it. However, it's also important to include other aspects that would draw a potential buyer to your home including neighborhood amenities if applicable or nearby access to highways, local restaurants or shopping.
This is also one more reason it's worth doing a CMA. It will help you understand why other homes like yours sold for the amount they did. Then, you can stress those aspects of your own home in your listing.
4. Your Real Estate Agent Is the Problem
Finally, if none of the three reasons above are responsible for your house not selling, the only other explanation is that your real estate agent isn't doing their job.
Ask them why they think your house has been on the market for so long. If they can't give you a reason that's backed by data (e.g. the market just took a turn for the worse), then you should probably start looking for new representation.
Just keep in mind that other agents may simply tell you what you want to hear in order to lock in your business. So, if you begin shopping around for a new real estate agent, ask them the same question. They should also be able to provide you with reasons backed by data or tell you what they'll do differently than your current agent.
Work with a Real Estate Agent Who Can Sell Your House
Is your house not selling even though it's competitively priced?
Then, it's probably time you consider a new agent, one who will help you create a compelling listing and then get in front of qualified buyers.
At SimpleShowing, our agents handle more transactions than the typical agent, so they have a better pulse on the current market. Best of all, SimpleShowing Agents offer the same full service as a big brokerage, but we only charge a 1% listing fee. On average, sellers who use our service profit $7,500 more than if they worked with a big brokerage.
Contact us today to learn all about how we make it simple and affordable to quickly sell your house.