Why Should an Expert Roofer Fix a Leaking Roof And Not Homeowners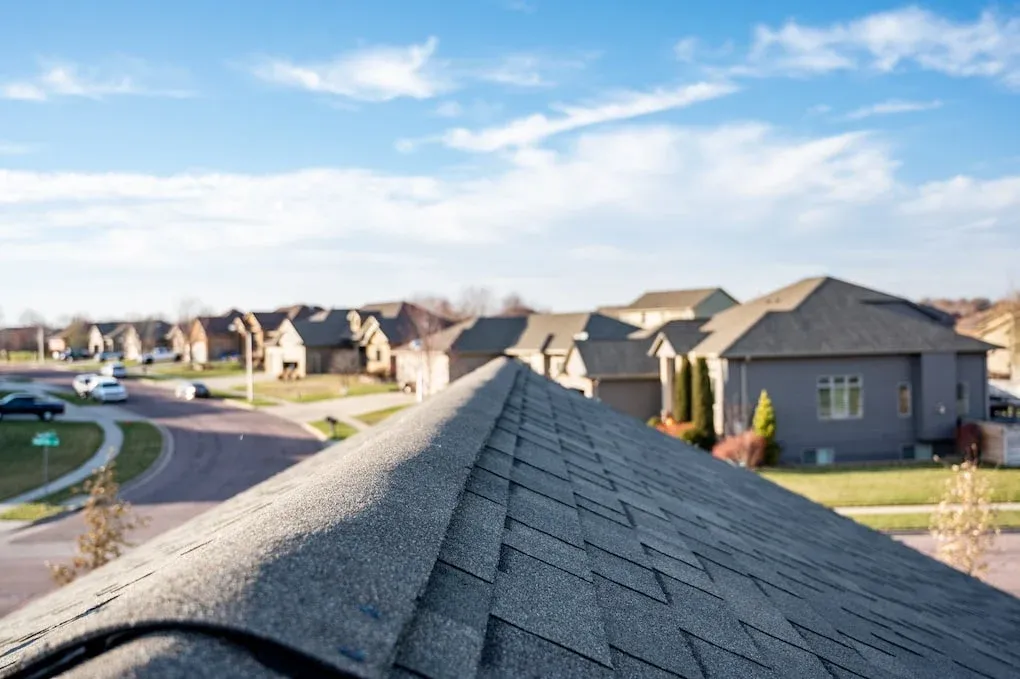 May 24, 2023
Unless you are an expert roofer, you must not DIY a leaking roof. Why? First, leaks in your roofing system can cause significant and devastating damages, resulting in costly repairs.

DIY solutions are not as easy as they may seem. In fact, not all DIYers have the experience and know-how to locate and repair leaking roofs. A qualified roofer has the right tools and knowledge to fix and address the root cause of these roofing problems.

Getting in touch and seeking help from a qualified roofer is vital. Whether its leaking roof, shingle damage, or rotting decking, a professional roofing contractor can ensure your roof is properly repaired and checked.

Plus they will also do roofing inspection to determine any potential wear and tear or issues that may arise moving forward.


What Are The Devastating Damages Of A Leaking Roof?

Regardless of how tempting it can be to do things independently to save more money, property and homeowners must be aware of the devastating damages a leaking roof can cause.

Water leakage in the attic can lead to mold and mildew growth, which is unsightly and hazardous to health.
Water seeping through the ceiling can damage your walls and floors and destroy any furniture inside your home.
Moreover, it won't be long before you start seeing rust on metal structures such as gutters or downspouts due to constant contact with moisture.
Finally, if the leak isn't fixed quickly enough, rot or decay can set in and weaken the structure of your entire building.

Your investment could suffer serious harm from any of these. This can dramatically lower the value of your property if you intend to sell it soon.

That is why contacting a professional roofer for quick repair and inspection is essential instead of attempting DIY repairs.

Benefits Of Hiring Professional Roofers

Expert roofers have undone intensive training and certifications to be qualified professionals in the field. They know how to fix a leaking roof and save you from costly repairs.

Aside from having the right skills, equipment, and experience, professional roofers also offer warranties. This means that if anything goes wrong with your repair job within an allotted period, they will return free of charge and improve it.

Expert roofers can identify potential issues before then leverage to more serious ones. This gives you peace of mind that your property is in good hands and all issues are covered accordingly.

Working with a trusted roofer can also save you money, time, and guarantees all repairs are done correctly. This will assure you that your leaking roof will be fixed for good.

In a nutshell, a professional roofing contractor can help you;

Assess the degree of damage your property has suffered
Provide timely and effective solutions
Ensure that your roof will remain leak-free for years to come.

Their expertise can help restore your home's functionality and beauty in no time. If you want to increase the value of your home, you must first check its exteriors, roofing system, and other essential features.

Consequences Of DIY Repairs

Online videos abound, demonstrating how simple it is to learn anything, perform anything, or fix anything. Even while doing DIY projects with your family may be a lot of fun, knowing when to ask a pro for assistance is still crucial.

DIY roofing repairs are not only dangerous but also ineffective. You may be able to miss out on costly repair services, but if the damage is severe, you'll end up spending more money, in the long run, trying to fix what was done wrong by yourself.

Moreover, botched jobs can cause more harm than good and create leakage problems that weren't there before. A qualified roofer knows how to work around any contours or pitches of your roof and perform necessary repairs without causing further damage.

Another thing worth noting is the materials and equipment you will use alongside the 'project repair,' The equipment is not cheap and may not even be available for rent in your area.

You must always err on caution and leave any roof repairs to a certified professional. That way, you can ensure a safe and secure roof over your home.

Some of the common mistakes DIY projects can cause include:

Poorly sealed shingles that will need to be replaced sooner than expected.
Improper installation of roof vents, pipes, or other parts of the roof can lead to future problems.
Not using a professional grade sealant or caulk will not last long and may require frequent repairs.
Unnecessary damage to existing materials due to lack of experience in the field.
Void insurance coverage due to improper installation.

In addition, if you are an experienced roofer, you probably have insurance and a license. Your insurance company will cover any costs incurred if negligence results in any harm.

Final Words

So when it comes to fixing a leaking roof, remember that it is best to trust the help of an expert roofer rather than doing DIY repairs.

Remember that an experienced professional has the right skills and knowledge needed to get your roofing system back in shape—quickly, efficiently, and safely. That way, you can confidently enjoy your home without any worries or disruptions due to a leaking roof.