4 Steps to Finding the Perfect Condo in Atlanta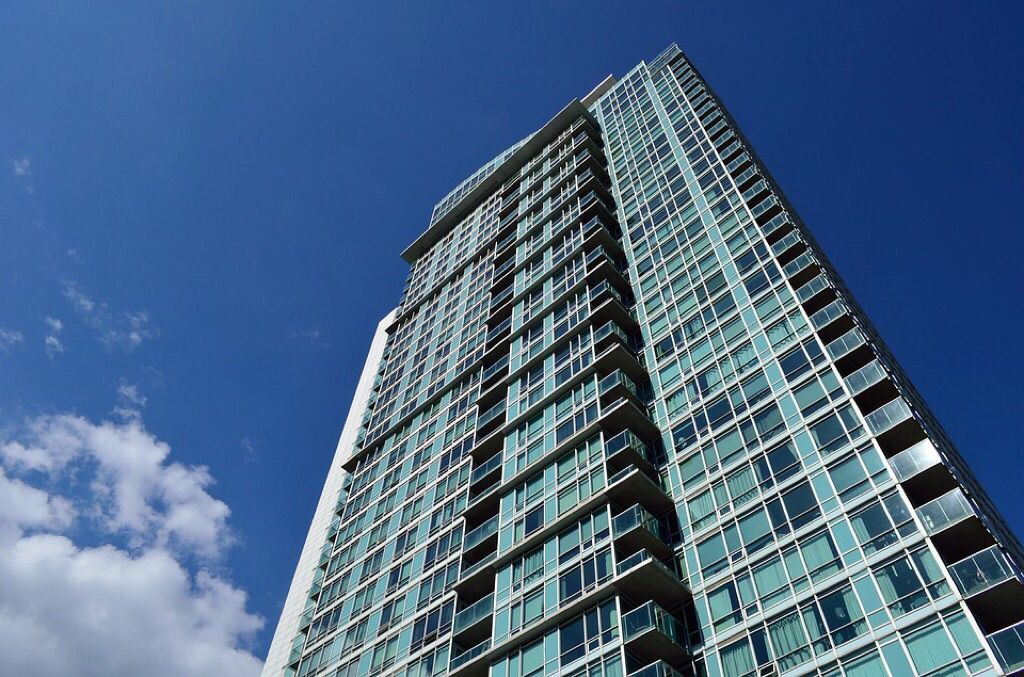 Sep 27, 2019
Throughout the country, Atlanta is known for its amazing real estate. There is no shortage of breathtaking mansions in and around the city, but you'll also find plenty of modest houses that look absolutely incredible.
Atlanta is also known for its condos. Aside from their stylish reputation, condos in Atlanta usually give homeowners easy access to every corner of the city. Buying a condo means enjoying all the benefits of homeownership plus the ability to quickly partake in urban living whenever you like.
However, to enjoy these enviable aspects of owning a condo in Atlanta, you first need to understand what's required to find the right one.
4 Essential Steps When Purchasing a Condo in Atlanta
Atlanta's real estate market is extremely buyer-friendly at the moment – especially if you're a first-time buyer – so get started on your search right away if you want the best possible deal on a condo.
Finding an attractive condo you'll love to call home won't be a problem. Atlanta is notorious for offering beautiful, upscale properties. Instead, focus on the following four steps to make sure your condo search is a complete success.
1. Get Pre-Approved for Financing
Before you can buy a condo in Atlanta, you should get preapproved for the mortgage you'll need to purchase it.
How much you need will depend on how much condo you want and where you want to buy. At the moment, the average price for a single-family house in Atlanta is $216,000.
Of course, the market for condos in Atlanta can vary greatly. The difference in price between a two-bedroom and three-bedroom condo will be substantial. The same goes for its location. Don't expect to pay the same for a condo in Buckhead that you would for one located in Midtown.
The other reason you want to begin considering your mortgage options ASAP is because FHA loans for condos are far less common than for houses. Among other things, the FHA's requirements for condo loans include:
At least 50% of the condominium must be owner-occupied
No more than 15% of condos can have delinquent dues that are older than 60 days
At least 10% of the Homeowner Association's budgeted income must be used for a reserve account
In that case, you'll need to opt for a conventional loan, which will mean a lot more shopping around.
2. Always Research the Building and Its Association
Researching a condo you like is an obvious step, but you need to research the entire building, as well.
For example, the reason the FHA wants 10% of the HOA's budget going towards reserves is because, if the building suddenly needs a new roof but there's no money for it, guess who's picking up the tab? Imagine finding the perfect condo in Atlanta only to see it fall apart within a year because there's no money for upkeep.
Ask for a copy of the HOA's actual budget from the owner so you don't have to guess as to how well it's being run. Don't expect the HOA to volunteer this information, either. You're not entitled to it as the buyer, but the owner is.
Similarly, look up the resale history of the complex. Go back four years and pay attention to how long it takes to sell a condo in that building. The higher the median number of days, the less liquid the complex is.
3. Research the Maintenance and Management Company, Too
There's no doubt that your condominium complex's HOA will play a massive role in how much you enjoy living there.
However, don't forget about the maintenance and management companies they use, too. After all, the people who run your HOA aren't actually the ones who will fix your sprinkler heads or handle repainting your exterior.
Instead, they outsource the job of hiring out for these roles to a management company. If that management company is efficient and reliable, you'll love your condo in Atlanta. If they don't do a good job, you'll put up with everything from delinquent repairs to a bloated budget.
So, do your due diligence by researching the management company your prospective HOA uses. See if you can find out which companies they outsource work to, as well, and check up on them, too.
One major red flag is when the management company owns a maintenance company, as this is an inherent conflict of interest. Part of the management company's job is protecting your budget, which they won't be incentivized to do if they're essentially writing checks to themselves.
4. Find Out Exactly What You're Paying For
The moment you think you've found the perfect condo in Atlanta is extremely exciting.
Still, take a moment to make sure it checks all the boxes. Sure, granite countertops and a beautiful view are nice, but do you have sufficient storage? Is there more available elsewhere on the property? What kinds of common areas are there and how does the HOA manage them?
Speaking of which, as we touched on earlier, go through the HOA's services with a fine-toothed comb. Despite what a lot of first-time buyers often think, not all HOAs are the same. This is true both in terms of what services they offer their residents and what rules they enforce.
If you don't look into both, you could find the perfect condo in Atlanta only to learn that your HOA makes living there a nightmare.
Get Expert Help Exploring Available Condos in Atlanta
While the above steps are absolutely essential to finding the condo that's right for you, as long as you follow them, the rest of the process should be a lot of fun!
At SimpleShowing, we can make it a whole lot easier, too. Use our tool to search for condos in Atlanta and you'll immediately receive a number of attractive options.
Best of all, you can book showings of any condos right on our website, and you'll get up to $15,000 back with our Buyer Refund program.
Contact us today to learn more about how we can help you find the perfect condo in Atlanta and save money at the same time.