8 Best Cordless Battery-Operated Weed Eaters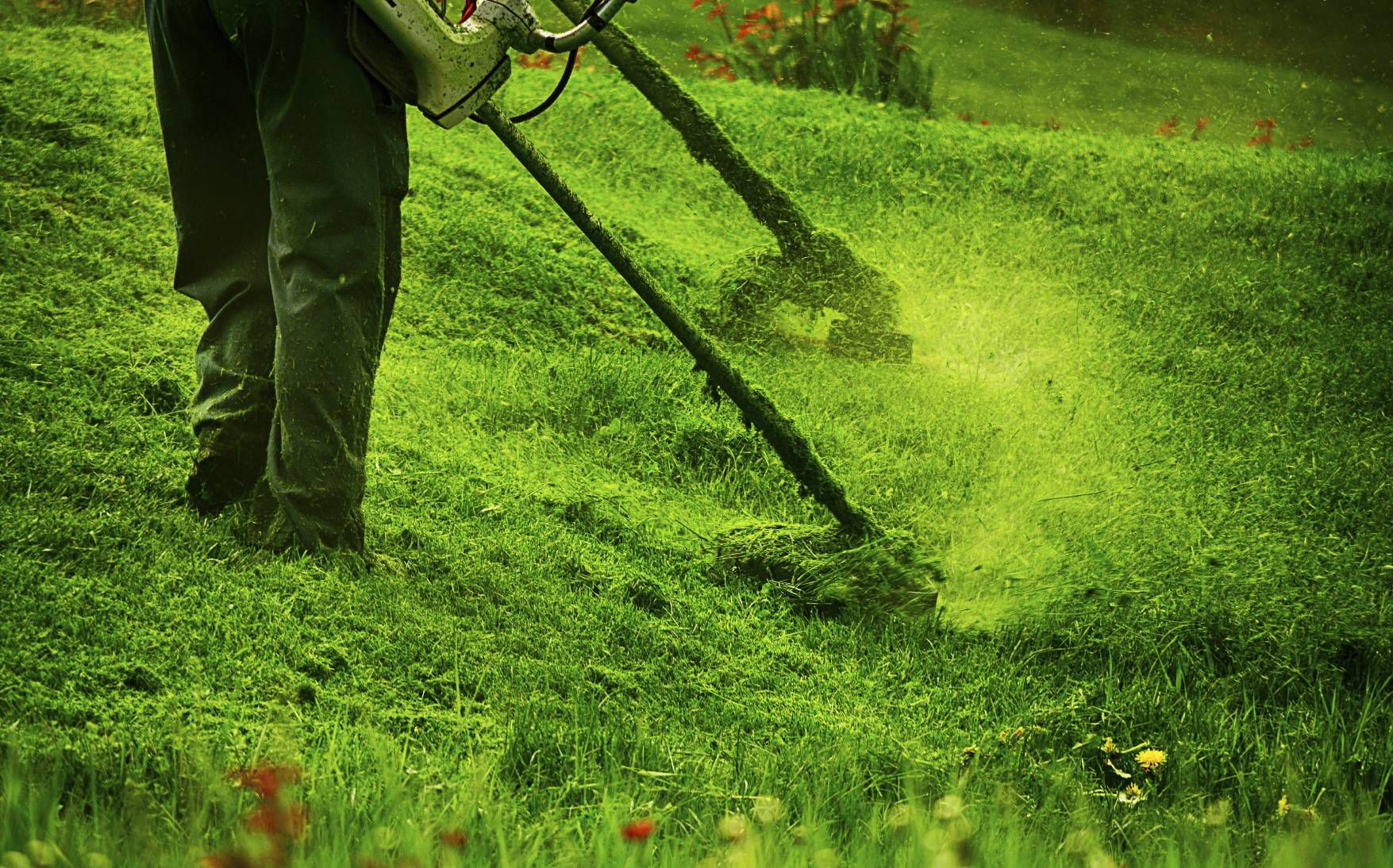 Jun 23, 2023
If you're looking for a new cordless weed eater, you should read my product reviews since I've put the top cordless weed eaters for home and commercial usage through rigorous testing.
This comprehensive guide provides my perspective on the items available and their capabilities while covering every facet of these fantastic power tools. I tested them all and selected my top weed eaters based on overall performance, the best professional tool under $350, and the best lightweight weed eater under $200.
Best Picks for Cordless Weed Eaters
Here are my top picks for string trimmers if you're in a hurry, ranging from the high-quality Makita 36V machine with great battery life to the portable Worx string trimmer, an excellent low-cost but effective tool for home usage.
The Best Cordless Weed Eater Should Be Chosen
They are also known as weed eaters, weed whackers, string trimmers, and strimmers. These garden power tools are designed to trim grasses and weeds or create precise lawn edges, keeping your yard looking nice all year.
A weed eater is a no-brainer if you have a large outdoor area prone to overgrown. It ought to be included in your toolkit for maintaining your yard.
But before you jump in and start spending your hard-earned money, let me help you through the confusing world of garden trimmers so you can choose the best gear for your garden.
Weed Eater Options: Gas, Electric, and Battery
Since we are discussing a garden power tool, let's examine the three power sources available for this device—battery (cordless), electric (corded), and gas. Each has its advantages and disadvantages and will work for various tasks. So let's go through the available possibilities.
Electric Weed Eaters Electric (corded) weed eaters have certain limitations since you are linked to the main electrical supply, but they have comparable cutting power to battery-operated tools.
Due to the cord's length limitation and potential for being snagged on nearby fixtures or features, you can no longer weave freely through the terrain. The configuration, which often entails laying extension wires across your yard, might sometimes provide an electrical danger from unexpected downpours.
However, they offer advantages, including a steady supply of power and the fact that they never run out of battery. You won't be disturbed once you are set up and ready to begin. If excellent value and a lightweight tool are high on your list of objectives, try a corded model since they tend to be considerably lighter and less expensive than cordless strimmers.
Gas Weed Eaters
Then there are weed eaters that run on gas. Experts initially chose these tools because they combine flexibility and power, enabling you to remove even the thickest weeds without being constrained by cables.
Despite being solid and elegant, they still need to improve. They need a little more strength to control and are costly, noisy, and hefty. Gas-powered weed eaters are notorious for often having start-up problems and being dirty and unpleasant to use. Typically, several gas fill-ups per work result in spills or running out of gasoline. Best Gas Weed Eaters can be read.
Cordless Weed Eaters
Weed eaters that are cordless provide a lot of versatility. Because there is no connection, you may access areas of your yard that would be difficult to reach with a traditional electric strimmer. The electric cable is not on the ground, therefore there are no trip or shock hazards.
Depending on the battery power, you may need to maintain many battery packs or recharge numerous times before the operation is finished. They sometimes need more ability than gas-powered devices may provide. Rest assured, however, that the items on this list were chosen to address the common problems with cordless devices. Professionals rely on and utilize these vigorous, long-lasting battery-powered weed eaters.
20v Vs 40v Trimmer…or more
Battery strimmer power outputs vary in voltage from 18 to 80 volts. However, two popular power outputs fall between 20 and 40 volts. This relates to the motor's power output, determining how quickly and how many weeds may be consumed.
Unsurprisingly, a 40v weed eater has more power and efficiency than a 20v model, can handle a considerably heavier load, and completes tasks faster.
The drawbacks of 40v tools do exist, however. They have a larger battery and are often more costly than 20v. A 20v weed eater should be sufficient if your only goal is to remove weeds from your backyard. Consider investing in 40v or more if you have a more extensive region.
Lithium Ion Batteries
The Weed Eater batteries power the machine, but how much power they provide and how long they last before running out depends on their size and strength. Batteries typically range in rating from 2.0 to 5.0 Ah.
The rating for how long a battery can operate is called an amp hour (Ah). A 2.0 Ah battery will power a tool that consumes two amps of electricity for 60 minutes. Therefore, an excellent Ah battery will provide more power for extended periods.
I advise purchasing at least one extra battery anytime you buy a strimmer or any battery-operated device. I also recommend ensuring you understand what is included in the box you buy. While some weed eaters come without a battery as usual, others, like the Makita on my list below, contain four batteries!
I have three or four, and I often use a couple of the same brands for my different battery-powered instruments. I use the same set of batteries for all three of my DeWalt tools—a strimmer, chainsaw, and pole saw. For most brands, the batteries and equipment must have the same voltage, such as 40V.
Curved vs. Straight Shaft
Weed eaters often come in one of two different styles of shafts. Depending on the user's demands for eating cannabis, both straight and curved beams provide a few minor advantages.
Straight Shaft Weed Eater
Strimmers with straighter shafts are often more durable, partly because the drive chain is more rigid when the post is straight. Despite being excellent for mild to moderate usage, heavier users should use a straight position.
The straight shaft's overall design is more practical. Because it is longer, its reach increases and is not curved; it vibrates considerably less while in use.
Curved Shaft Weed Eater
The curved shaft design produces a balanced and simple-to-use instrument that may feel more pleasant to use. The weight is decreased overall due to the length reduction, and the motor-side curvature makes it simple to trim tiny sections.
In general, smaller spaces are more suitable for curved shafts.
String Trimmer Vs. Edger
String trimmers and lawn edgers are made for two distinct purposes, despite looking identical, and are sometimes offered as a combi-tool.
A weed eater and a string trimmer are the same. It is designed to remove substantial weeds or grasses from a wide surface area, such as a border or lawn.
Edgers are used to accurately outline the boundary of your lawn or other grassy surfaces. They produce a neat cut, which makes them a detailing tool.
Best Battery-Operated Weed Eaters Reviews
Here are descriptions of the top battery-powered weed eaters available. From the strength of machines with professional-level power to the finest lightweight weed eaters for inexpensive small gardens.
The criteria I used to create this lineup include weight, noise, overall power, and performance, depending on the market sector the device was designed for, and comfort and balance while using the tool. I've included professional-level, mid-level home usage, and entry-level budget instruments to build this list of the best deals.
1. Makita 36V Cordless Battery Weed Eater 5.0Ah 15″
Pros
Excellent battery performance in a cordless weed eater.
Minimal vibration, easily maneuverable, and well-balanced.
Three-speed settings with a 6,500 rpm maximum.
The top battery-powered weed eater available for purchase.
Cons
Among the priciest cordless weed eaters
Another well-known brand in the power tool industry, Makita consistently receives high ratings and is hailed as one of the finest battery-powered weed eaters money can buy. I tested out and was satisfied with one of the finest professional-level weed cutters, the XRU15Z.
With an incredible 5.0 Ah of life and a 36V (2x 18V) battery design, you can always finish the task before the batteries run out. However, even if they do, remove the other two batteries and continue. Yes, four batteries are provided with this device. Go for it!
It has three power settings ranging from 3,500 to 6,500 pm, which I obviously disregarded and turned the volume up so that I could still use the machine for 80 minutes to cut down thick grass and consume weeds. Although I didn't test the battery life on low power, this arrangement will give you at least 2 hours of runtime.
With this weed eater, there is a significantly high degree of torque. This is true despite the 18v motor's apparent power, minimal vibration, and tolerable noise levels.
Straight out of the box, assembly is quite simple. Toss the box, assemble the shaft, handles, and blade, and you're ready to go (provided your battery is fully charged).
This outstanding cordless weed eater may easily replace a gas machine. However, if you want a piece of high-end, high-performing power equipment, start with this Makita weed eater, available here. Look, the fact is that this beast is costly.
2. EGO Power+ Weed Eater Combo 15-Inch
Pros
A 5-year guarantee and a well-balanced motorcycle with excellent handling.
Powerful, making clipping weeds and light brush very simple.
Exceptional runtime with a 5.0 Ah battery.
Cons
Some users may need help finding this powerful device.
I had been eager to get my hands on the Ego weed eater for quite some time. The EGO Power+ MST1501 is known for being a wonderfully reliable alternative and a formidable rival to the more well-known tool manufacturers.
There are various other configurations of the multi-combo kit that can be purchased. Still, I suggest going with the String Trimmer & Power Head Kit with a Lithium Battery and the ability to upgrade to include an Edger Head and Straight Shaft add-on. A Pole Saw can be added to create a three-in-one power tool that uses a single powerhead and handle (I have yet to try this).
The 15" string trimmer head is powered by a 5.0 Ah Arc 56V Lithium battery that charges in just 50 minutes and has Rapid Reload technology to make reloading the nylon line fast and simple. Click the handle's reload button to release a fresh length of the trimmer line.
This tool feels and functions better than the best of the competition since it is designed to accept a 0.095 trimmer line. It is water-resistant with a 5-year domestic use guarantee and a 3-year professional usage warranty.
3. DeWALT FlexVolt 60V Max String Trimmer 15-Inch
Pros
Outstanding soft grip grips and an excellent quality construction.
Dual power produces a fantastic 6600 rpm and consumes weeds.
Power packs are a terrific product line for buying and utilizing other power equipment.
Cons
Frequently, batteries are offered separately.
The DeWALT FlexVolt 60V Max String Trimmer is a superb machine with a design that is exceptionally well-balanced in your palm while running, thanks to the placement of the brushless motor. The heavy-duty soft-grip features are very durable and of the highest quality; they are by far the greatest I have ever seen.
You can feel the difference between this and other more powerful cordless weed eaters since it operates at 60V. I could fly across the overgrown weeds in my garden with a fully charged battery.
There are two settings for the trimmer: low and high. Most of the time, I ran mine on the low setting, and to have adequate power, I had to push the throttle gently. The two-speed function has a cutting speed range of 5500–6600 rpm. However, I utilized the variable speed throttle and operated it on low.
It has the same power as a gas weed eater without the noise when the throttle is held down on the high setting.
There is no denying the quality and durability of this trimmer. The only negative aspect is that it is her than some other short-list options. There are lighter versions available if you only want a weed eater that you can carry wherever you go. The build quality is fantastic, and this is a true beast if the additional weight only bothers you a little. I have one because of that, flex, GRRRR!
4. WORX 40V Power Share 13″ GT String Trimmer
Pros
This an excellent option for anybody searching for a quality entry-level lawn trimmer.
Low vibration, very low noise, and head adjustment.
Included wheel guide for use as an edger.
Best battery-powered weed eater that is portable.
Cons
Whenever you depress the throttle, a line feeds.
The battery pack's lifespan might be improved.
The next item is the Worx WG184 40V Power Share 13′′ Cordless String Trimmer & Edger. With the help of the edger setting on this cordless grass trimmer, you can maintain your lawn clean by spinning the shaft and angling the cutting line to 90 degrees.
This is a grass trimmer, a portable, user-friendly device for cutting grass and light weeds. It can handle thick grass and tall weeds; however, while working larger sections of weed, the two 20V batteries struggled and rapidly ran out of power.
It makes up for its lack of power with comfort, minimal vibration, low noise, and a manageable weight that makes it simple to move about. The device has two safety buttons and a responsive variable throttle button.
A two-wheel axel connection point is included into the trimmer head to turn the trimmer into a simple rolling lawn edging tool. A trimmer spool filled with 20 feet of 0.08" nylon trimmer line is located inside the 13" cutting path, and it feeds a small quantity of line each time you push the throttle. This minor drawback might need to be more efficient if you regularly stop and restart your PC.
Overall, this gadget is excellent for home usage and reasonably priced. Anyone searching for comfortable, dependable, and quiet power equipment should choose this lawn trimmer.
5. Milwaukee M18 Quik-Lok String Trimmer
Pros
A mighty 6200 rpm head that produces outstanding performance.
Flexible Combi product line with a vast selection of add-on tool heads.
Enough battery life.
Cons
For a professional product, pay a professional price.
2825-21ST of Milwaukee, Another high-quality weed eater with bags of power and 6200 rpm is Quik-Lok. I'd rate power close to the DeWalt FelxVolt, but somewhat behind in balance, feel, and flow. I can't overlook the DeWalt's grip quality; it glides slightly less.
I loved the battery on this device since it allowed me to cut at full speed for a solid hour. Without a doubt, this equipment will effortlessly shred all the grass and weeds in your yard.
The 'Quik-Lok Platform' makes this tool stand out above the DeWalt.The Milwaukee Powerhead and battery may be used with various tools, therefore the term Quik-Lok. Simply splitting the shaft may add a hedge trimmer, pole saw, edger, and tool heads. If I were to repurchase and want a combi tool, I would choose this one.
Overall, it's a terrific tool that I wholeheartedly endorse. If you want a combi tool or invest in a tool series with swappable powerheads, Milwaukee is undoubtedly the way to go. The Milwaukee Weed Wacker is available online here.
6. Greenworks Pro 80V 16-inch Cordless Trimmer
Pros
Handle with a soft cushion for comfort.
Lasting power and lightning-fast charging.
Cons
Might be challenging to begin.
Another top-notch cordless strimmer is the Greenworks PRO 80V 16-inch Cordless String Trimmer GST80321. This equipment is adaptable since it has a brushless digital motor and the flexibility to connect interchangeable tools to the powerhead, including a Pole Saw, Rototiller, or Edger.
When we turn on the trimmer, the 80V motor, which is among the most potent on our list, takes about 3 seconds for the head to reach maximum speed. A variable-speed throttle gives you some control while keeping the engine quiet.
The battery comes after. The battery on this device is decent but not outstanding, even thohavingty beautiful features and a great ergonomic feel while in use. I could use the machine for 40 minutes, which was long enough to do the task at hand with some battery life left over. The lithium battery also recharges quickly, which is a plus.
7. Greenworks Weed Wacker G-MAX 40V 12″
Pros
A portable, inexpensive trimmer that's perfect for small to midsize gardens.
A terrific deal is the optional 4.0 Ah battery upgrade.
Cons
Don't anticipate a powerful or tough power tool.
The Greenworks G-Max Weed Wacker, model number 2101602, is an excellent machine for anybody searching for a quality weed wacker at a reasonable price. You won't get the very sturdy build of the more costly versions for around $150, but that's good if you are ready for it.
Trimming soft foliage, weeds, and grasses is effectively accomplished using a 12" cutting path loaded with a 0.065" nylon line.  The 2.0 Ah battery lasted roughly 35 minutes in the experiment, but it's important to note that a 4.0 Ah upgrade is available for about $30 more.
Its 7.8 lb weight makes it easy to pull out of a shed or garage, quickly traverse a small to medium-sized lawn, and go on to the next task.
Check out the Greenworks 40V Trimmer pricing on Amazon if you're seeking for a lightweight, affordable strimmer.
8. Ryobi 40-Volt Cordless Weed Eater
Pros
When held at 90 degrees, free-hand edging is very nice.
Strong enough for usage at home.
Cons
Heavier and noisier than the majority of similar weed eaters.
The Ryobi Electric Weed Eater is another fantastic alternative for maintaining your yard's cleanliness. It is a very versatile piece of equipment that works with Ryobi's expand-it accessories. This implies that if you purchase accessories, you may use them as tools like pole saws and hedge trimmers.
The power was excellent all around. However, it was only with a somewhat modest workload that I tried it, and it only ran up to approximately 40 minutes of cutting. However, the noise—wow—was unexpected; it's LOUD.
It seemed solid enough for a device intended for household use but something different from the DeWalt or Milwaukee. The handle was angled and heavily skewed toward a right-handed user, which was one problem I observed. Being a lefty might make certain things odd, but nothing too challenging to get around.
This was one of the heaviest whackers we examined, weighing 13 lbs. Although there are better alternatives elsewhere on the list if you're looking for an ultra-lightweight model, it nevertheless felt zippy despite this.
Overall, the Ryobi is a fantastic option for dealing with the weeds and grass in your yard, especially if you don't want to acquire a ton of extra instruments, like a pole saw, since the attachments function effectively.
Unless you are genuinely into the Ryobi Multi-Tool series, I will pick one of my other choices if you are willing to pay about $250.
How to Use a Weed Eater
You must know several things to use your new weed eater safely and adequately.
1. Make sure you have all of the appropriate safety equipment.
Put on long-sleeved slacks and an arm-covering top. Closed-toe shoes, gloves, and safety glasses are additional requirements.
2. Be observant of nearby objects.
Your weed eater will sustain harm if it comes into touch with objects like boulders and solid walls. Oversee your surroundings.
3. Ensure you understand how to turn it off.
Some versions come with a throttle, whereas others come with a kill switch. Please ensure you know which one you are using and where it is in case you need to switch it off quickly.
4. Determine the wire's length.
Pull out the plastic cutting string on the tool's head, which is typically approximately 6 inches long, with the power off.
5. Hold and begin with two hands.
When you're ready to start, hold the weed eater in your hands and turn on the engine to point the head downward.
6. Cut with the head held 1 inch above the surface.
Move the weed eater side to side over the area you're working on while keeping the head above the ground.
A Bump Feed Trimmer's Use
Knock-feed trimmers are fantastic because they release additional trimmer lines when you tap or bang your head against the ground. You know how unpleasant it may be to stop and manually pull an extra cord through the trimmer head if you've ever used a regular trimmer.
The string release mechanism automatically feeds an extra line if you "bump" the trimmer head against the ground or any hard surface. You may continue strimming as a result without needing to stop.
But use caution since this function may be inconsistent. Avoid beating your weed eater too hard to avoid breaking it.
How To Use A Weed Eater To Edge
Some weed eaters contain an integrated or edger tool attachment, allowing you to keep your lawn looking immaculate by tidying up the edges.
No issue; you can get by without it if your trimmer lacks it. To efficiently cut downward, 90 degrees of trimmer tilt is required. Then, gradually clip the grass around the edge of your lawn to remove any overhanging strands and leave a stunningly crisp acidity.
Conclusion
This concludes my list of the top battery-powered weed eaters based on my real-world user experience.
Remember your yard's requirements when selecting a new weed eater. I would suggest looking at the Makita Cordless Weed Wacker or the DeWALT FlexVolt 60V if you have a large piece of land and a desire for the best in class since they strike an excellent mix between power, mobility, and longevity.
On the other hand, WORX 40V Power Share, an excellent purchase for ordinary home usage, is the finest lightweight weed eater under $200.
FAQs
Who Are Weed Eaters?
Grass, ground cover, and tiny weeds are all trimmed by weed eaters, also known as weed wacker trimmers or strimmers. They are suited for use at home since they don't utilize blades but instead spin nylon lines. They are often used on uneven terrain where a lawnmower cannot cut grass or weeds or in areas where it is too tall for a lawnmower.
How Weed Eaters Operate
As the weed eater's head revolves, the nylon line slices through grass and any other vegetation in its path. A blade in the safety guard cuts the line as it rotates to prevent too much from passing through. When the nylon line runs out, the director must be re-spooled with a trimmer line, easily found at any reputable hardware shop.
A Stringless Weed Wacker's definition
Said a stringless weed wacker is a weed eater without string blades. The blades of a conventional weed wacker are made of nylon thread and are sufficiently sharp to cut vegetation when turned quickly. The additional advantage is that no harmful edges are exposed while the engine is unused.
A model without strings swaps them out for a solid blade. Trimming back exceptionally thick vegetation or converting your trimmer into a brush cutter is often manufactured from rubber or plastic. However, it may also sometimes be built from metal.
Conclusion
Cordless string trimmers are an essential tool for any modern gardener or homeowner, serving as a practical, eco-friendly alternative to traditional gas-powered string trimmers. Notably, the majority of battery-powered string trimmers can offer an unrivaled combination of portability, power, and convenience. While gas trimmers may still have a place in larger scale or professional landscaping, most cordless string trimmers now provide an effective solution to keep your lawn looking its best.
Moreover, the advancement in battery technology and trimmer string design has pushed the boundaries of what's possible, creating battery-powered string trimmers that can compete on equal footing with their gas counterparts. The choice of an optimal tool hinges on understanding your needs and matching them to the features of the trimmer. All the cordless string trimmers reviewed in this article cater to a wide range of gardening needs, so you can pick the one that fits your unique landscape and preferences.
It's clear that the era of cordless battery-operated weed eaters is here to stay. They bring the power without the noise, fumes, or heavy weight associated with gas trimmers. So, whether you're a professional landscaper or a weekend gardener, battery-powered string trimmers offer a versatile, environmentally-friendly, and hassle-free solution for keeping your outdoor space neat and tidy. This is the kind of sustainable and efficient solution that our gardens and our planet deserve.