Ideas for Creating an Outdoor Oasis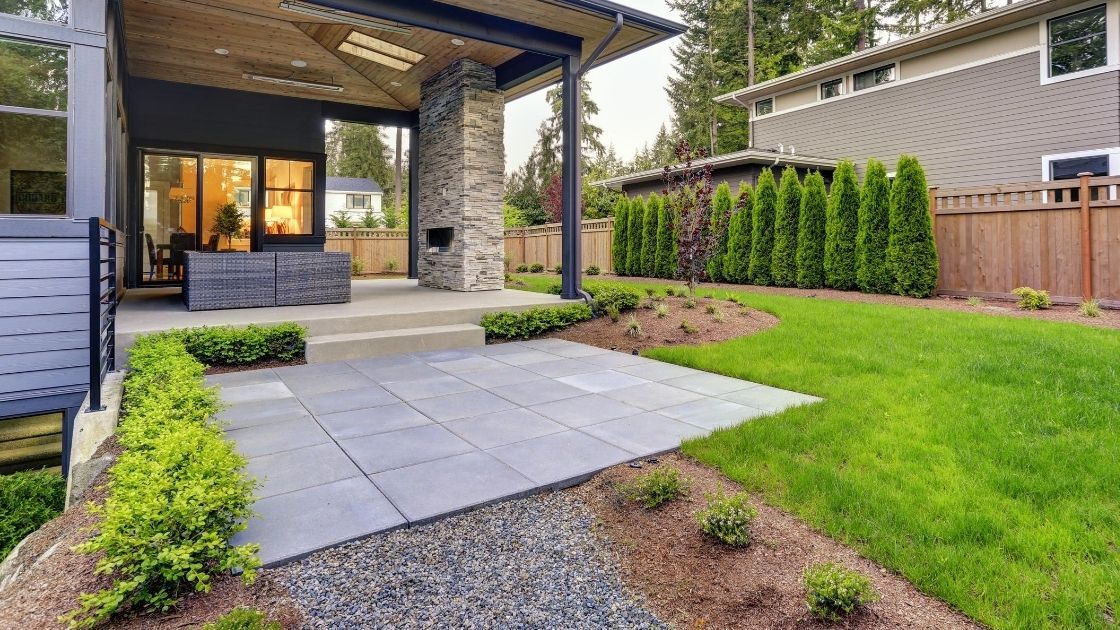 Jun 20, 2023
Outdoor spaces have evolved into extensions of our homes, providing sanctuaries for relaxation and entertainment. Thoughtful planning and creativity can help transform your outdoor area into an oasis of enjoyment. Here are some tips for how you can update your outdoor space to make it more functional and inviting.
Prioritize Landscaping
The state of your lawn can greatly impact the overall functionality and appearance of your lawn. Hiring professional lawn care services can help you get a lawn that's full and plush, making it much more enjoyable for outdoor recreational activities. Lawn care experts will be able to handle things like fertilization, aeration, and pest control to ensure that your lawn is in pique condition and ready for a summer of outdoor fun.
Choose Comfortable Seating
A comfortable and stylish seating arrangement is crucial for creating an inviting outdoor space. Opt for weather-resistant furniture such as wicker, teak, or metal, which can withstand the elements. Add cushions and pillows made from fabrics designed for outdoor use to add extra comfort and mix chairs, sofas, and benches to cater to the various seating preferences of your guests. Side tables and coffee tables provide surfaces for guests to place drinks and snacks. Consider adding hammocks, lounge chairs, and hanging egg chairs to offer additional relaxation spots.
Add Shade and Shelter
Incorporate shade and shelter elements to protect from harsh sun rays and unexpected rain, making your outdoor space enjoyable throughout the day. Install a pergola, gazebo, or large umbrella to create a cozy atmosphere and add visual interest. Curtains or outdoor blinds can be added to the structures for increased privacy and protection from the elements. Retractable awnings are another option that can be extended or retracted based on weather conditions. Consider incorporating shade sails for a modern, architectural touch.
Incorporate Lighting
Proper lighting transforms your outdoor space into an enchanting retreat after the sun sets. Use a combination of ambient, task, and accent lighting to create a warm and inviting atmosphere. String lights, solar lanterns, and LED pathway lights can illuminate walkways, seating areas, and garden features. You can utilize spotlights to highlight trees, sculptures, or water features, while step lights can be used to ensure safety on stairs or deck edges. Consider utilizing candle lanterns or tiki torches for a more intimate ambiance.
Create an Outdoor Kitchen or Bar
Elevate your outdoor entertaining experience with an outdoor kitchen or bar. Install a built-in grill, mini fridge, and sink for convenient meal preparation. A bar cart or simple counter serves as a beverage station for guests to mix drinks and socialize. Complete the setup with a dining table and chairs or a picnic table for a casual ambiance. Outdoor pizza ovens, smokers, and grills are popular additions for food enthusiasts. When designing your outdoor kitchen, consider factors such as ventilation, storage, and weather protection.
Install a Fire Feature
A fire pit or outdoor fireplace provides warmth and ambiance on cooler evenings, serving as a focal point in your outdoor space. Choose from wood-burning, propane, or natural gas options based on your preferences and local regulations. Pair the fire feature with comfortable seating for a cozy gathering spot. Chimineas, a type of freestanding outdoor fireplace, add a unique and charming touch. For a more modern design, consider incorporating a fire table or fire bowl.
Cultivate Greenery and Blooms
Enhance your outdoor space with lush greenery, colorful flowers, and potted plants. Chose climate-appropriate plants and arrange them in layers, with taller plants in the back and smaller ones in the front. Vertical gardens or trellises with climbing plants maximize space and add visual interest. Incorporate herbs and fruits into your garden if you want attractive plants that double as ingredients for meals. Use raised garden beds or container gardens to create a focal point. These types of gardens are easier to maintain and allow more control over soil conditions.
Add Entertainment Features
Incorporate entertainment features like a sound system, outdoor projector, or game area to make your outdoor space more enjoyable. Designate spots for activities such as horseshoes, bocce ball, or cornhole to encourage interaction and fun. You could also include a play area for your kids with a sandbox, swing set, or playhouse. For sports enthusiasts, install a basketball hoop, a putting green, or a badminton net.
Incorporate Water Features
Water features like fountains, ponds, or small waterfalls create a soothing ambiance and serve as focal points. The sound of trickling water helps mask noise from nearby streets or neighbors. Consider a pool, hot tub, or even an outdoor shower for additional relaxation and entertainment options.