A Beginner's Guide to Buying a Second Home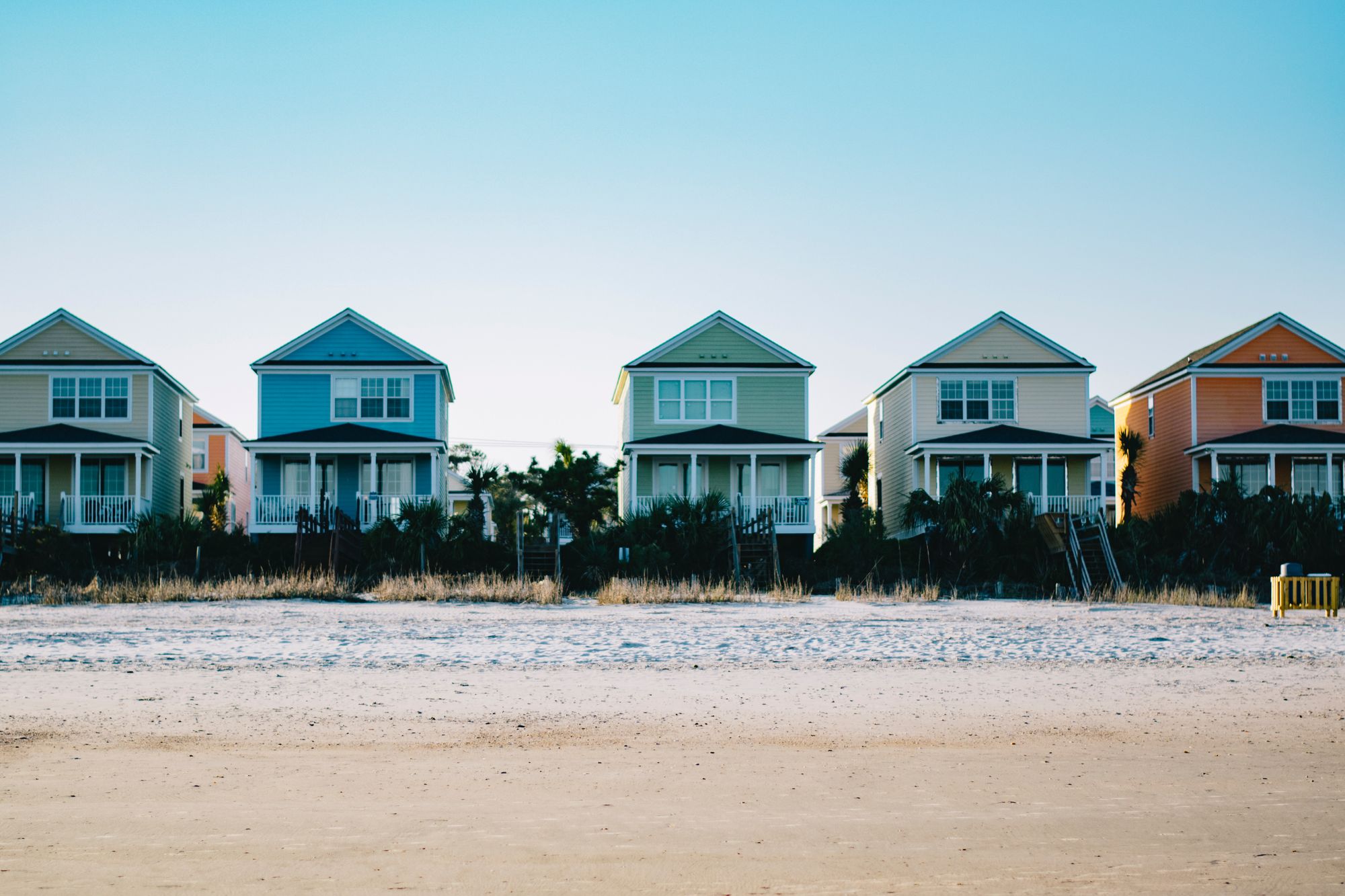 Dec 13, 2022
Have you ever thought about buying a second home?
Do you love the idea of being able to escape to paradise whenever you want, knowing full-well that your favorite accommodations will be waiting for you?
Well, if that's your dream, it might be time to start thinking about how you can turn it into a reality.
5 Steps to Buying a Second Home
Fortunately, buying a second home has never been easier. You can consider potential houses all over the world from the comfort of your current home.
However, while finding your second house is easy, preparing to actually purchase it requires the following five steps.
1. Determine Your "Why"
Buying a second home is a big decision, so it's important that it's not an impulsive one.
Some people return from an especially enjoyable vacation and immediately get busy looking for properties in the area where they just vacationed. But even if you are extremely familiar with a location, consider other relevant details, like:
Tax Rates
Cost-of-Living
Resale Values
Amenities
Economic Trends
In short, you should put just as much thought into buying your second home as you did your first.
Reasons Why it Might Makes Sense to Buy a Second home
You want a vacation home, simply as a regular getaway or as a spot where you'll eventually retire.
You need to buy a house for a family member, perhaps to keep your in-laws nearby or to give your college student a home near campus.
You need a home closer to your job, because you or your spouse work more than an hour drive from your current residence.
You want to invest in real estate by buying a second home that you'll eventually rent out or flip.
You're looking to upgrade by moving into a new house but keeping your current home as a rental.
2. Figure Out Your Budget
Of course, even if you're positive that buying a second home makes sense, your budget might disagree.
Financial expert Dave Ramsey recommends you ask yourself the following questions before going through with this decision:
Can I pay cash for the vacation home?
Is my primary residence already paid for?
Am I saving 15% of my income for retirement?
Do I have a three-to-six-month emergency fund in place?
Am I saving for my kids' college?
Obviously, the weight of these questions depends on your unique situation. You may not have children, or they may have already graduated. You may have saved more than enough for your retirement a long time ago.
Also, look into the ongoing maintenance and insurance costs. You don't want something like your utility bill or flood insurance to come as a shock.
Suffice it to say, though, buying a second home should never feel like a financial risk. If it does, that just means you need to wait until your budget is ready.
3. Explore Mortgage Options
If you do decide to explore your options for second-home mortgages, know that the government loans won't help you. For example, as amazing as FHA loans are, you can't use them for any home that isn't going to be your primary residence.
Instead, you'll need to apply for a conventional mortgage, which will mean a higher down payment and lower debt-to-income ratio in order to qualify. If you are still paying for your first mortgage, expect income requirements to be higher, too. Conventional loans also require a credit score of at least 620.
Don't let these stipulations intimidate you, though. Obviously, they haven't been enough to stop countless people from securing mortgages for their second homes.
4. Consider Airbnb to Earn Income from Your Second Home
Speaking of paying for your second house, consider renting it out as an Airbnb when you won't be using it.
This has become an extremely popular option over the last five years or so. Many people who own second homes are actually able to make their mortgage payments based solely on renting out their houses when they'd otherwise be left empty.
Best of all, once you develop a system for putting your second home on Airbnb (e.g. your contract, how you screen tenants, etc.), the process becomes largely passive.
In fact, you can even outsource the management of your rental. Have someone else take care of cleaning your second house, preparing it for the next rental, and handling any questions renters have while staying there. All you have to do is collect regular checks.
Just be sure you familiarize yourself with potential laws and rules against Airbnbs where you're hoping to live.
For example, some local governments have banned or otherwise placed restrictions on using second homes as rental properties on Airbnb. The same goes for homeowners' associations (HOAs). Some forbid owners from renting their homes out, whether it's through Airbnb or some other arrangement.
5. Work With a Local Realtor
A lot of people assume that they don't need a real estate agent when they buy a second home. After all, they've clearly already been through the purchasing process once, plus they know exactly where they want to live.
What would be the point of paying a real estate agent for help?
First, even if you know the area you're considering, you can't possibly know it as well as a real estate agent who has been practicing there for years. They can tell you about the local market, seasonal population changes, and much more.
Second, they'll help you negotiate the terms of your offer. This is invaluable, as it's all-too-easy to pay far more for a second home than you absolutely must. The same goes for leaving out favorable clauses and contingencies.
Finally, they know how to decipher the complicated paperwork that comes with buying a house, including requesting disclosures beforehand, so you can be 100% sure about the home's condition.
Are You Ready to Purchase Your Second Home?
Are you excited about the prospect of owning a home in paradise?
Instead of renting someone else's house or staying in a hotel, are you ready to have your own slice of paradise?
Then, we'd love to help. Using our platform, you can get started touring homes today with our easy-to-use, online tour scheduling.
When you buy your second home with a SimpleShowing Real Estate Agent, then you'll qualify for our Buyer Refund Program, which could pay you back as much as $15,000 upon closing.