A Buyer's Guide to Luxury Real Estate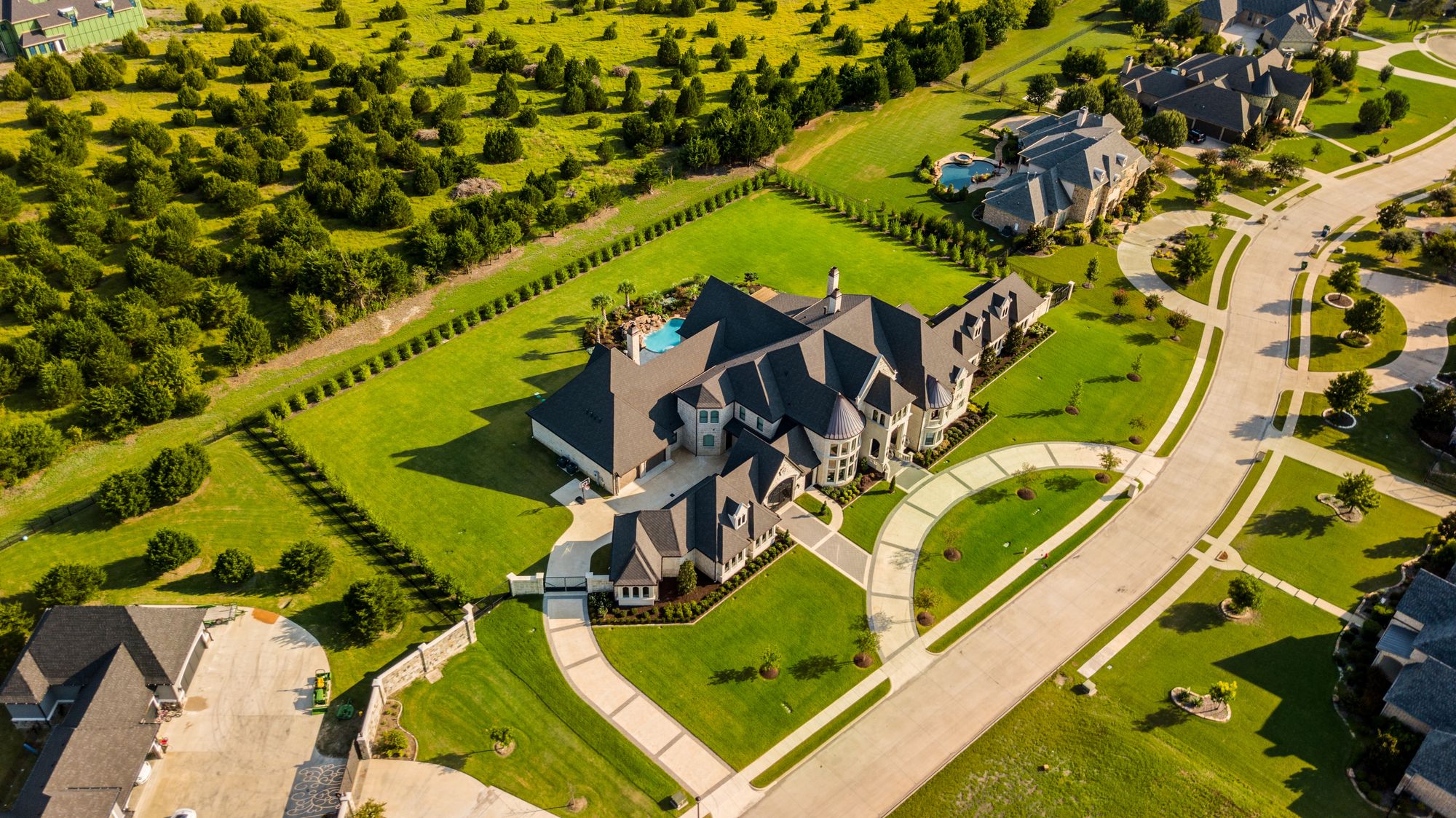 Nov 12, 2019
"Luxury real estate."
The term probably conjures up images of massive houses on rolling hills or castles in the sky perched far above the urban environment below.
Of course, you may have thought of something completely different.
That's because everyone has their own idea of what counts as luxury.
However, if you're looking to buy a house soon, you should understand what most consider to be luxury real estate.
What Is Luxury Real Estate?
Just like beauty, luxury "is in the eye of the beholder."
For many people, the ultimate luxury would be owning an upscale townhouse within walking distance of downtown Atlanta, where they could regularly enjoy fine dining and live sports.
For others, luxury would mean living in a mansion in Buckhead with a large yard and maybe even a guesthouse.
Still, it's a popular enough descriptor in listings that it helps to have a general definition of what constitutes luxury real estate.
1. A High-End Local Real Estate Market
Luxury homes tend to congregate together. It's rare to find one in the middle of more modest houses or near apartment complexes. Most people who want luxury real estate also want to live in an area where they won't be an outlier.
Among other things, this means that other houses in the vicinity are appraised at a similar price.
2. A Luxury Location
You know you're looking at luxury real estate when the actual location functions as a major selling point. Often, it's such an enviable address that if you were able to physically relocate the house even a mile away, the asking price would drop dramatically.
Beach homes are a prime example. Being able to walk out your backdoor onto a beach is a luxury. Check the price of a house across the street – where this wouldn't be an option – to see for yourself.
Houses high up in the mountains or that otherwise give a view of the city often command top dollar, as well.
While these locations don't automatically make for luxury houses, they certainly help.
3. Top-Quality Amenities
Luxury houses are often the size of castles, but no one wants to feel as though they actually live in a medieval house. No matter its square footage, if the inside of a house lacks high-quality amenities, it's not luxurious. It's a fixer-upper with potential, but that's about it.
Aside from luxury appliances, luxury homes often feature movie theaters, tennis courts, infinity pools, massive walk-in closets, giant aquariums, and other amenities that, quite frankly, wouldn't even fit in a modest-sized house.
4. Premier Construction Materials
Finally, the term "McMansion" has come to describe houses that were designed to look like luxury homes but fall short of the mark for a number of reasons (most people also think they're eyesores).
One of those reasons is that they are usually made with subpar materials.
An actual luxury house listing will include familiar terms like:
Agate
Clay Tile
Cobblestone
Crystal
Hardwood
Marble
Venetian Plaster
If you find a listing for a home with a lot of square footage that wasn't built with high-end materials, it's not luxury and it's probably not worth the price, either.
When Does a Home Become "a Luxury Home?"
Again, this is absolutely subjective, but if you're working with a real estate agent and you tell them you want a luxury home, they'll assume you're ready to spend at least $1 million.
Now, it also depends where you're looking to buy a home.
For example, if you're looking for real estate in Manhattan, San Francisco, or Honolulu, $1 million wouldn't be enough to break into the luxury market. In fact, you may need to spend several times that before you could even purchase a house with more than three rooms.
At the same time, there are plenty of markets throughout the country where $500,000 would be more than enough to purchase an extremely luxurious property.
There are also those cities where the market is relatively uniform and nothing that would approach "luxury real estate" exists (i.e. many small towns).
Instead, it might be helpful to adopt the definition that the Institute of Luxury Home Marketing uses when qualifying their specialists: they must have "documented sales performance in the top 10% of their market."
So, while no definition for luxury real estate will ever be perfect, it's probably fair that it usually begins at properties that are priced within the top 10% of their local market.
Identifying a Luxury Home by Its Listing
Because of this kind of subjectivity, it's best to think less about "luxury real estate" and more about what you specifically want in a house.
If anything, the "luxury" description in a home listing is often a misnomer. Savvy real estate agents will include that term in their listings because they know it will draw attention. It might even be enough to distract from red flags that would otherwise make the house unattractive.
Fortunately, all you need to do is take the time to go through the listing's photos to decide if it's a luxury property or not. You can also compare its price to others in the area, using the 10% rule we touched on above.
On the other hand, if you're thinking about listing your house in the near future and are wondering if it would qualify as "luxury real estate", it's best to use the parameters we listed above. You don't necessarily need all of them (e.g. maybe it's not on the beach or in the mountains), but the more of those boxes you can tick, the more the designation will fit.
This is also when a comparative market analysis (CMA) is especially valuable. You should always have a real estate agent conduct one before deciding to sell your house, but if you want to list it as a "luxury home", this may help you justify the description.
Are You Looking to Buy a Luxury Home?
Just because luxury homes cost more doesn't mean you have to spend more in order to find the perfect house.
At SimpleShowing, we'll connect with you with a real estate agent who understands the nuances of luxury real estate. Even better, once you close, you'll qualify for our Buyer Refund Program, which could net you as much as $15,000 or more.
Contact us today and we'll explain how it works with no obligation.